Dear Husband,
Today we celebrate twenty-three years of marriage. I was just twenty-two the day we said I do and I'm not great at math but that feels like a hundred years ago.
This marriage of ours has been through a lot– it's weathered ministry jobs, infertility, counseling, 10 years of blogging, cross-country moves, depression, sickness, addiction, money strains, miscarriage, monotony, spiritual warfare, a busy house with three kids and working day in and day out together at a non-profit that came without instructions.
And this year our marriage was tossed around by a bit of hell and high water.
It's a little bent-out-shape, battered by the storms of life. But through it all, it's still standing. We are together. Not because it's been easy or even good all the time, we are together because we have fought too hard to let go.
Year twenty-three hasn't been the worst, but it could have died trying. It might be the year that exposed the worst in us–the depths of our humanity, selfishness and sacrifices.  It was one of those years we had to stop fighting against each other so we could fight for one another.
It's the year that will make the next ones better.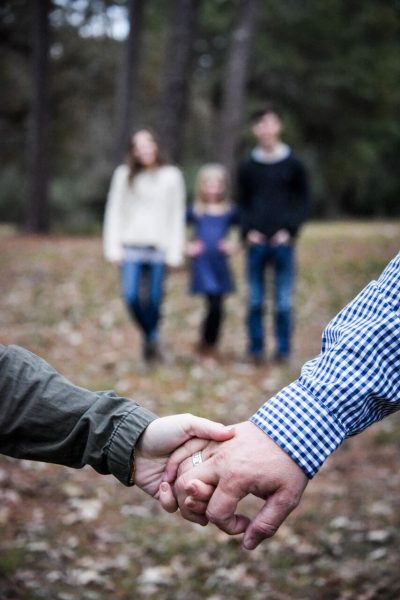 It's the one thing I'm most proud for our kids to see–definitely not a perfect marriage, but a real one. Marriage reveals our humanity, God's redemptive work and the power of commitment. That even on the worst days, even when we are beat up and take swings at one another, we are committed to forgiveness and we choose to keep going. It's our greatest strength. "Our greatest weakness lies in giving up. The most certain way to succeed is always to try just one more time"-Thomas Edison
When we woke this morning in the middle of a busy holiday season where we squeezed in a Gala for Mercy House, a couple of birthdays and out-of-country houseguests for half the month, we didn't exchange cards or launch a day of celebration, we simply smiled and sighed deep because some years making it is enough.
Honey, I don't know what this next year of marriage will bring, but I do know that I'm choosing to face every day with you.
Come hell or high water.
Love,
Me