I think by now you must know that I am afraid.
I'm not proud to admit that I'm an overcoming worrier. I'm scared of heavy intangibles and irrationalities like failing my family, disappointing people who count on me, disobeying God. And also, the dentist.
I'm also scared of concrete things like the lack of control I feel when I get on an airplane. I worry every flight I'm on is going down (except that one time Beth Moore sat a couple of rows in front of me). I never truly relax when I'm overseas. I am terrified at the thought of terrorist attacks and generally look for an exit at every third world store I enter. When I'm away from home, I long to return to it. When I'm home, I yearn to go.
My purse has a pouch of essential oils for the tension and nausea that accompany me in uncertainty. There's also another zippered bag with medication for when my anxiety is unbearable and another for sleepless nights.
So, yeah, I'm a real travel delight.
So why continue to go? Why keep saying yes to things that terrify?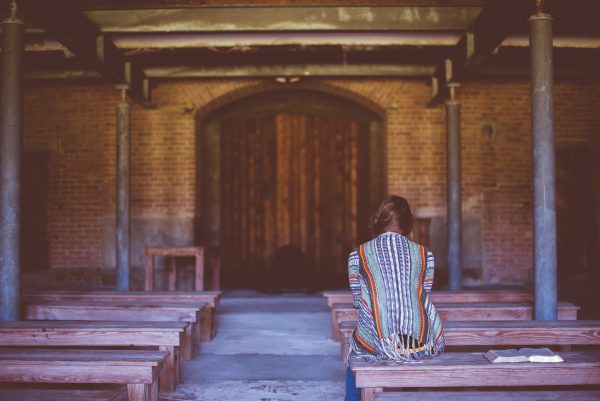 Because when we embrace what scares us, we are overcoming. When we push ourselves out of our comfort zone, we understand that the reward is greater than what we fear. When we face our fears, we don't face them alone. When we step into the unknown, we're creating space for Jesus to show up. When we are scared and obey anyway, we are placing ourselves on a path to help others.
"If Christians in the West experience more of what they deeply fear – loss of security – would they ultimately experience more of what they deeply want – a passion for God? Those in privilege always have to risk it for those in pain," Ann Voskamp
We all need Jesus a little more when we are scared. Think about when you've been the most afraid–waiting on a diagnosis, when you were in danger, when someone you love was hurting…it's in these moments, we reach out to God most.
I've been afraid my entire life. But embracing my fear has made me feel more alive than anything else.
I don't know what you're afraid of today–what risk you're eyeballing, what mountain you long to scale, what yes is begging for your answer. Trust me, if you wait until it isn't scary, you might never go anywhere.
Go afraid.
Because when you embrace what you fear, it does't scare you as much.