I never wanted to run a ministry.
As a matter of fact, in 2003, my husband and I left full time ministry inside the church. And by left, I mean, called it quits and ran home to our where our parents lived and started completely over.
We licked our wounds and Terrell began a new career. We finally had a 401k, amazing benefits and more money than month. I worked very hard at spending all the money on things we didn't need. I called it The American Dream. Only it quickly became a nightmare. That was about the time our marriage fell apart.
We embraced our beauty from ashes story and I started writing.
Starting this blog a decade ago led to my first trip overseas to Kenya.
Which led to a very reluctant decision to begin Mercy House after exhausting every other option. This Tuesday, I'll return for my 20th trip to that country that stole my heart.
So, yeah. Starting a ministry wasn't a part of the plan.
When I was a young mom and struggling writer, I spent a lot time wondering what my purpose was in life. If I could just discover what I was supposed to do, then I would be complete. If my kids could just be older, if I just had more money or time or more . . . Then, I would be living. But what I was actually doing was missing life.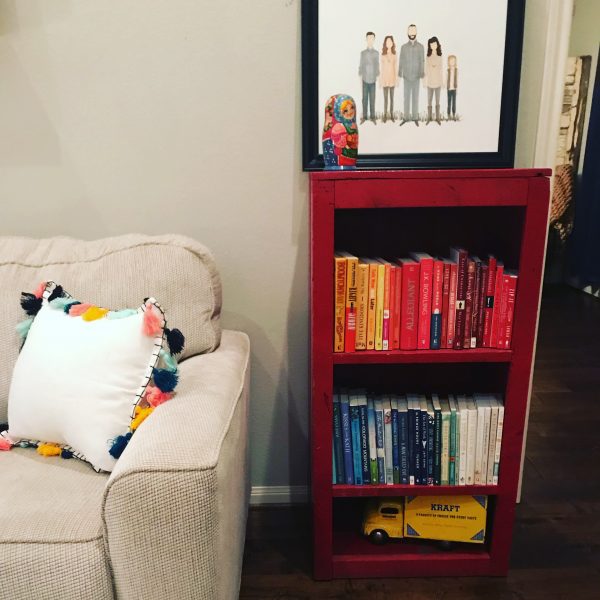 The other day I got an email that made me cry. It was from a stranger who said, "I know you have found your calling and purpose in your vocational ministry and I'm glad that brings you joy. But I wanted you to know that I've found joy in the ministry of your messy marriage and problem-filled parenting. The ministry of your every day normal encourages me in mine."
The words got me thinking a lot about calling. Am I called to run Mercy House? Or did I just say yes to a call? I don't really know because most days I feel so inadequate and weak I want to weep.
I do believe that God sees every yes of obedience the same. My vocational calling isn't bigger than the call to serve and honor my family. He doesn't put us on pedestals and he isn't impressed with our success. He sees wiping chins and butts and countertops and the way we serve our family as an act of worship. Cleaning rooms and rugs and red gatorade off the floor is holy work. Fighting for our marriage, forging into hard places, forgiving ourselves–this is our full time ministry. It's our calling. Our every day ministry of monotony is how we glorify God.
Because we don't need a platform or a non profit to minister to others. We just have to live so that when others look at our mess, they see Jesus.