Guest post by Janel Breitenstein
It needs to be said. Blogging about parenting can feel a little like heading for an outhouse in a snowstorm, y'know?
Because honestly, there's waaaaay too much I don't get right. (And aren't we all a little skeptical of the people who seem to be doing it with Pinterest perfection?) Sometimes I pull up a chair to blog about parenting and I'm thinking, Which failure shall I blog about this month?
From the beginning, I think God's had it out for me to shake up my (firstborn, overachieving, idealistic) parenting goals. As in, pretty soon after those two little lines turned pink.
There was the layoff at seven months pregnant (there went that matching nursery set I'd pictured), and the car accident at 39 weeks. There were the 28 hours of labor, the delivery with all those gadgets I never wanted. There was the firstborn that fought nursing for an entire month, then proceeded to cry for the majority of his first nine months. Oh, and the two surprise pregnancies. And the ADHD. And that kid who pooped in the closet (yeah, the same one who would eventually use a snarky tone with me in front of the orthodontist). And surprise! You never thought you'd be a homeschooler, but…
Something tells me you've got your own parenting expectations that kind of vaporized in the presence of real children. Goodbye, baby wash commercial. Hello, price-club paper-towels-that-double-as-ottoman.
I'm thinking my idealistic expectations, as much as they propel me forward, can make it considerably worse. And Christianity can really up the ante, right? Because now everything has eternal implications. The Christian pressure cooker feels worse because of the high stakes we tether to our choices.
Sometimes all my worthy expectations can so easily, so subtly, morph into a club I wield over my children. You remember all the different kinds of Barbies: Computer engineer Barbie. Paleontologist Barbie (I kid you not). Sea World Trainer Barbie (in case you missed that one). Canadian Mountie Barbie. I also have my own slew of identities. I have Taxi Driver Mommy. Social Justice Mommy. Doctor Mommy (also known fondly as cleaned-up-my-vomit-at-2-AM-Mommy). And now, Drill Sergeant Mommy. Will they meet her expectations and barked orders, kids? Don't plan on it!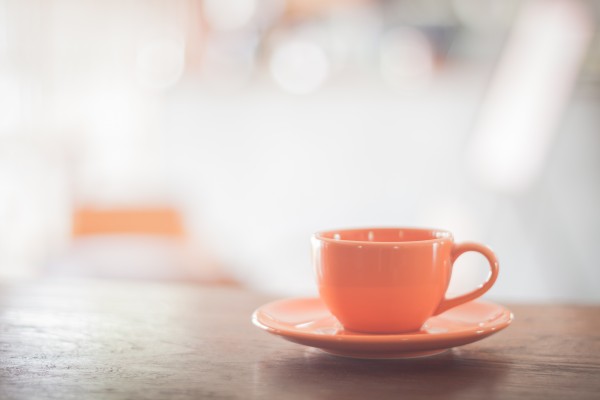 Truth? High expectations aren't such bad things. They become bad when I'm just dangling them over my kids' heads rather than giving them tools to meet them.
They become bad when rather than grace, my house is defined by performance, shame, perfectionism, and my own fear.
Truth is, sometimes my lack of grace for my kids is an extension of my own lack of self-compassion. (Truth: I balked when I first heard the word self-compassion.) I'm an achiever, a get-'er-done-er. But my husband gently pointed out that I have a truly difficult time when I don't–can't meet my standards. I often loathe my own failure. When it comes to myself, I more easily internalize verses like "I beat my body and make it my slave" more than "the LORD longs to be gracious to you; therefore he will rise up to show you compassion."
And my kids, you see, are an extension of me.
Rather than me leading them, my own fear drives them. The good news, the Gospel, isn't about our self-flagellation to a higher standard. Instead, it's about the highest standard already being met for us.
We are finally free not to construct our identity around our performance. (Why do I long to put those handcuffs back on my kids?) Instead I want to free them: so any obedience, any moves toward goodness and holiness, flow out of being utterly accepted by God. Utterly loved.
I love Tim Keller's analogy of a courtroom: Rather than my kids constantly having to pump up an identity constructed around how well they're meeting standards (theirs or ours)–daily rising or falling in the courtroom of others' opinions or our own sense of achievement–we can acknowledge that Jesus has already obtained our verdict.
I gotta ask myself. Is that the message my kids are getting right now, in this moment?
The answer, I think, isn't always lower expectations. Instead, it's our motivation. Our expectations stemming from peace; our own acceptance by God. Truth: My kids won't ever be the kids I expect. Heck, I'll never be the mother or woman I expect myself to be. But maybe "Grace-lovin' Mommy" wouldn't be a bad next version of me.