Our world changes every time I turn on the TV.
It seems to get a little scarier and a lot more uncertain with every passing day. Whether it's mass shootings, terrorist plots, racial tension or extreme weather, some days it feels like the sky may actually be falling. But even on cloudless days, it is an intimidating and daunting time to raise children in our changing world.
And we have a choice: We let the world change us or we change it.
My husband and I didn't exactly plan to raise world changers. But the moment we started teaching our kids to put others first, we discovered small acts of kindness and compassion do change the world. But mostly they change us.
Honestly, our lives look nothing like I thought they would. I spent the first half of mine trying to create a happier life for my family, but instead of feeling satisfied with all that filled our home and hearts, we felt hollow and empty. When we began giving to others, we didn't have less for ourselves; we discovered we had more. So, yeah, our life is different than I planned— It's better.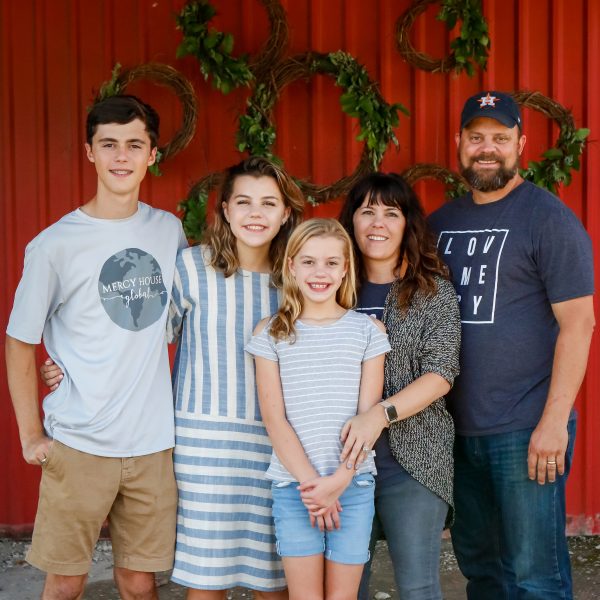 Friends, four years ago, I released Rhinestone Jesus: Saying Yes to God When Your Sparkly Safe Faith Is No Longer Enough. It's my very personal story of brokenness and obedience that led to starting Mercy House. It was the book that healed me.
Two years ago, I released Raising Grateful Kids in an Entitled World: How One Family Learned That Saying No Can Lead to Life's Biggest Yes. It's the story of how raising our kids with a global perspective exposed my own entitlement. It was the book that gutted me.
And this May, I'm releasing what I like to think is the continuation, or part 3 to both those books and my story. Raising World Changers in a Changing World: How One Family Discovered the Beauty of Sacrifice and the Joy of Giving. It's the book that poured out of me.
I can't wait to tell you more about it—I don't think I've ever been more excited or certain that God gave me this book for you. For our families. For our world.
And I'd love to invite you to apply to join the launch team. My publisher is accepting applications through this Friday.