It was a surreal moment.
I sat in the office of a one of the largest churches in Texas trying to explain how Mercy House began. We were invited to present our ministry because the church had money to give away at the end of the year and they were considering making a big donation to our non-profit. It was a one-of-a-kind offer that isn't exactly part of our normal.
For the briefest moment, I didn't even know how to begin. I knew my job was to convince them that we were worthy of their money, but all I could think was I'm not supposed to be here.
As I sat there on that bright yellow chair, wringing my hands, I tried to find a place to start the story of the last decade that has turned my life right-side up. And so that's why I began with the truth:
"I'm not supposed to here. I'm a mom, a writer, a person who is forever behind on laundry…"
I told them through tears how God used the poor to show me my own poverty. How –against all odds– we opened maternity homes in Kenya, have welcomed more than 40 pregnant teen survivors, started Fair Trade Friday to provide dignified jobs in Jesus' name, opened retail stores and have sold more than a million dollars in fair trade product.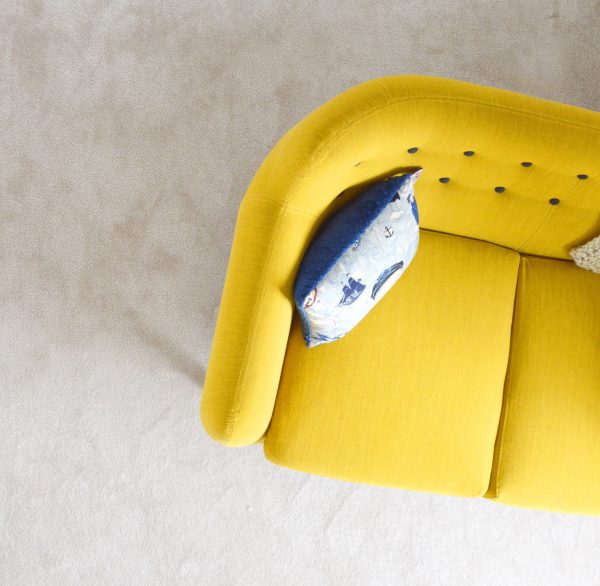 That's the shiny, sexy part of the story.
Then I told them how I have panic attacks on nearly every overseas trip I take. How I endured burnout this past year and wound up on a counselor's couch… how I carry the trauma of 40 girl's horrific stories, how I have asked my family to give and give and give some more, how I have some amazing days but most I feel overwhelmed, tired and very alone. How my children have been raised with a Mercy House childhood and how I know it's a good thing but they don't know it yet. I told them how this yes to God has cost me some of the most precious relationships in my life.
I told them how often I want to quit.
I took a deep breath and ended my "presentation" with, "I have no idea why God asked me to do this."
So, yeah, nailed it.
After I dumped my heart on the table between us, the room was deathly quiet. And then the Missions Pastor leaned across the table and said four words that I promise were holy and prophetic and exactly what I need to remind myself every single day:
Kristen, God likes bad odds.
It reminded me of what Louie Giglio said, " God is not intimidated by the odds. He's like, DUDE, I've made galaxies."
I pulled out a pen and right there in that big church office, I wrote the words big and bold across my paper.
God likes bad odds.
He isn't a gambler. He isn't taking a risk on you; He is confidant in His strength in our weakness. God uses flawed people to reach a flawed world. We are in good company, friends.
"Abraham was old. Elijah was suicidal. Joseph was abused Job went bankrupt. Moses had a speech problem. Gideon was afraid. Samson was a womanizer. Rahab was a prostitute. The Samaritan Woman was divorced. Noah was a drunk. Jeremiah was young. Jacob was a cheater. David was a murderer. Jonah ran from God. Naomi was a widow. Peter denied Christ three times. Martha worried about everything. Zacchaeus was small and money hungry. The Disciples fell asleep while praying. Paul was a Pharisee who persecuted Christians before becoming one." (source)
Believe me, God isn't asking you to do something that you know how to do. He isn't counting on your expertise or perfection. He is betting on your inadequacy and weakness. He knows the odds.
That church met a huge need we had last year.
And this year, we are asking God to do impossible again. The cards are stacked against us. We have no idea how we will accomplish empowering women globally. How we will maintain Fair Trade Friday when we lost 50 memberships last month. It's enough to make me cry and beg and worry because I don't know how to do this.
Heck, I don't even know how to get all my laundry done.
But I think it's okay because I'm not supposed to know the how. Just the Who.
Because God likes bad odds.