I had no idea the Art Camp my daughter is helping lead for the teen moms in the maternity homes in Kenya would coincide with the release of my new book Raising World Changers in a Changing World.
It's either the best of worst timing.
But we are here together and I'm so glad. Because nothing will change your world like watching your kids change theirs.
When our family started Mercy House nearly a decade ago, we had three young children. Honestly, we were clueless to what we were really saying yes to and it's been a glorious and gut-wrenching journey.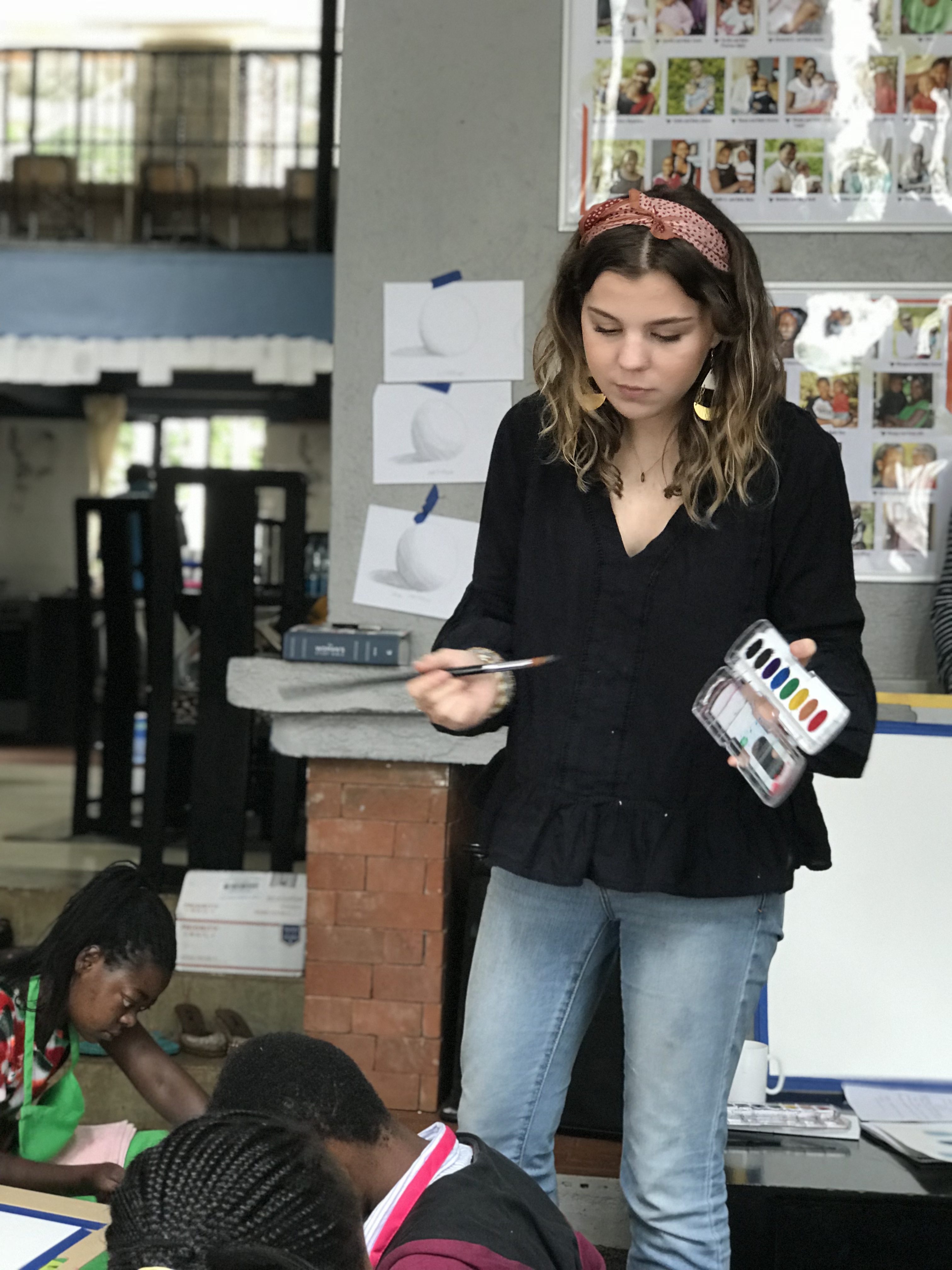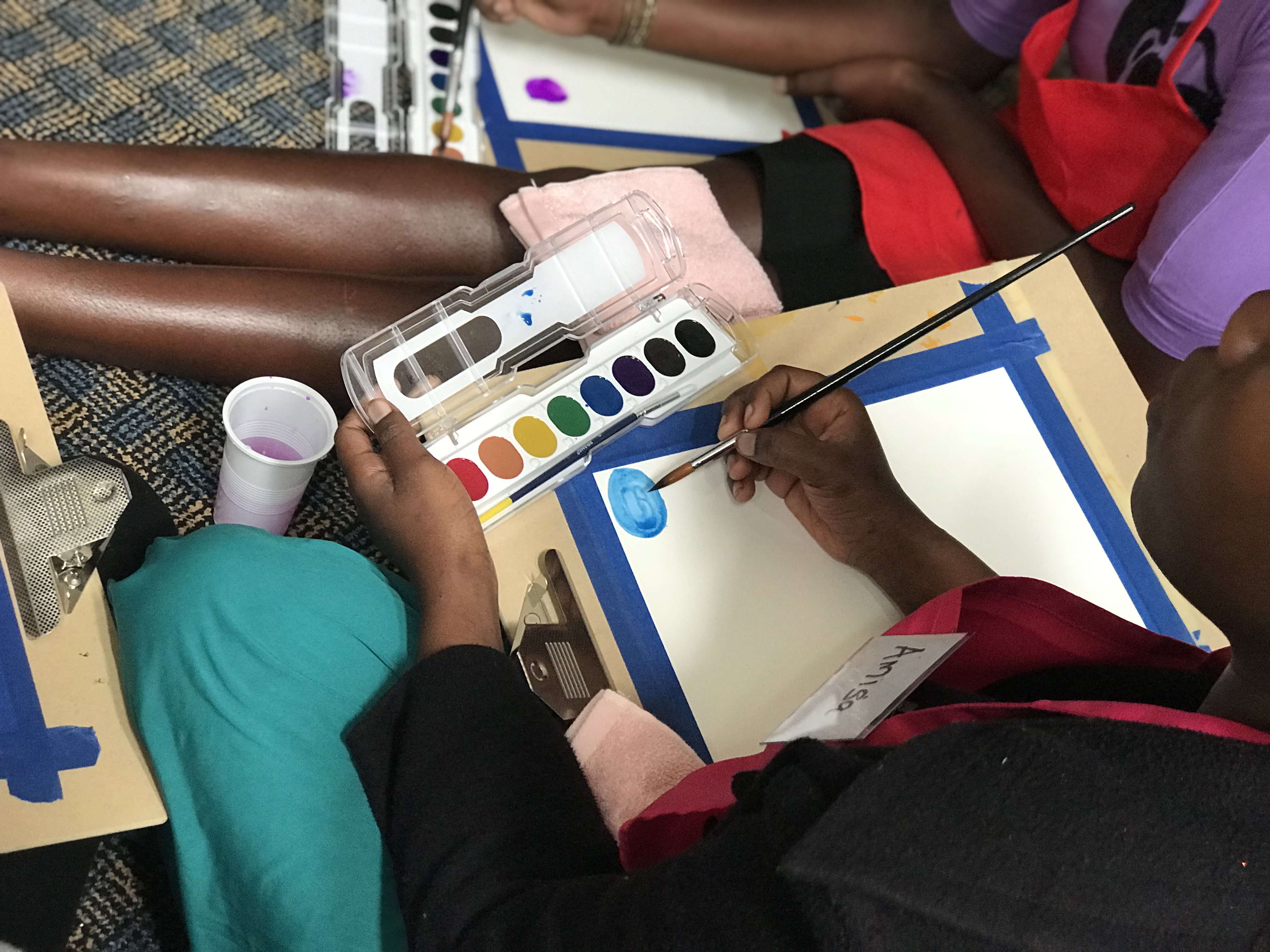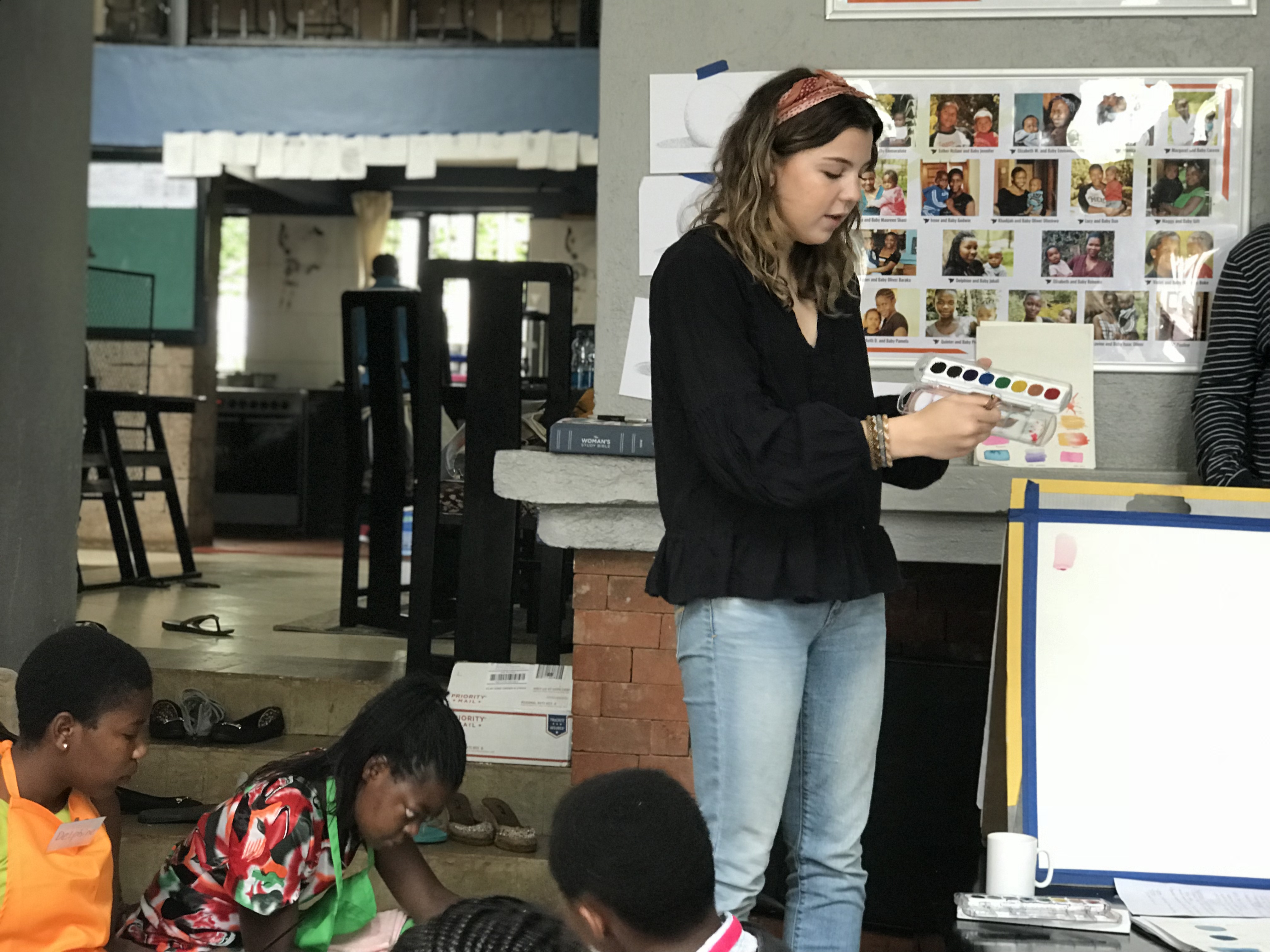 Our kids didn't ask for a Mercy House childhood and we had no idea that's exactly what we were giving them. There have been incredible experiences, huge sacrifices and very very hard seasons.
So, yeah, today I'm in Africa with my 18 year old daughter and together, we are leading a team of women who are long-time donors, staff, volunteers and friends of Mercy House.
Typing those words make me want to weep. In part because this will be the last trip we take before she leaves home for college and because a few years ago, she wasn't sure how she felt about Mercy House or even God for that matter.
Ah, parenting. It's the hardest thing you'll ever love.
We have been dividing into two vehicles visiting the Mercy House artisan groups around the city, homes in the slums and all three of the maternity houses at Rehema Rescue center that hold the precious teen moms and their babies where we are leading an Art Camp for thirty of those moms.
My daughter has been in one van with me in the other. When I asked if she wanted to ride with me, she said, "Who would answer all their questions and teach them about the work of Mercy House?"
I smiled at that.
A few years ago, I was on my knees for this strong-willed daughter who fought resentment over the sacrifices and path our family had chosen.
"All the things you've poured into her? Yeah, she's pouring it all out this week. She is wise and mature and fiercely courageous. She said this journey had been hard, but she wouldn't trade it for anything. Kristen, you raised a world changer," one of the women on this trip whispered in my ear.
You can bet I cried.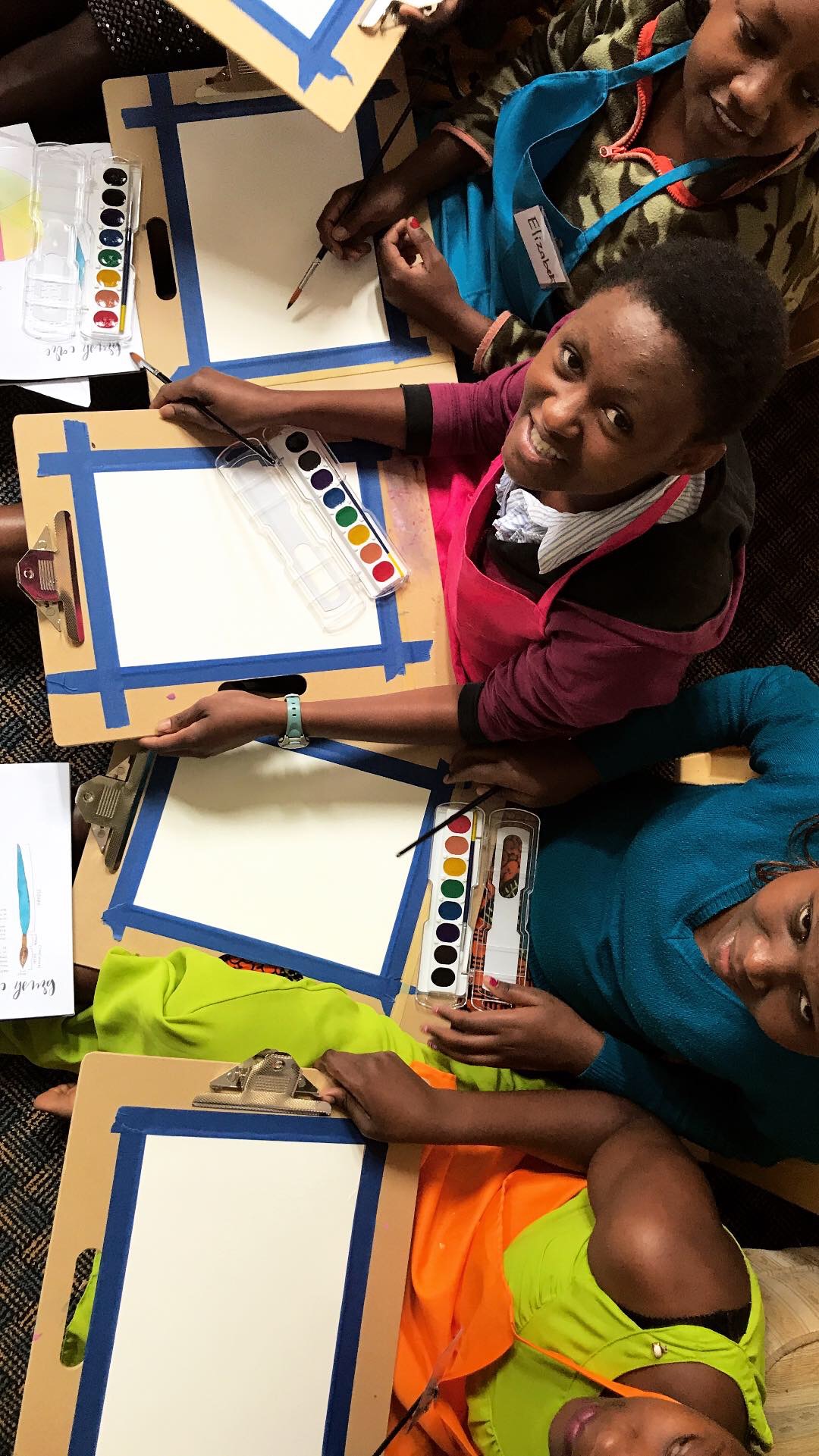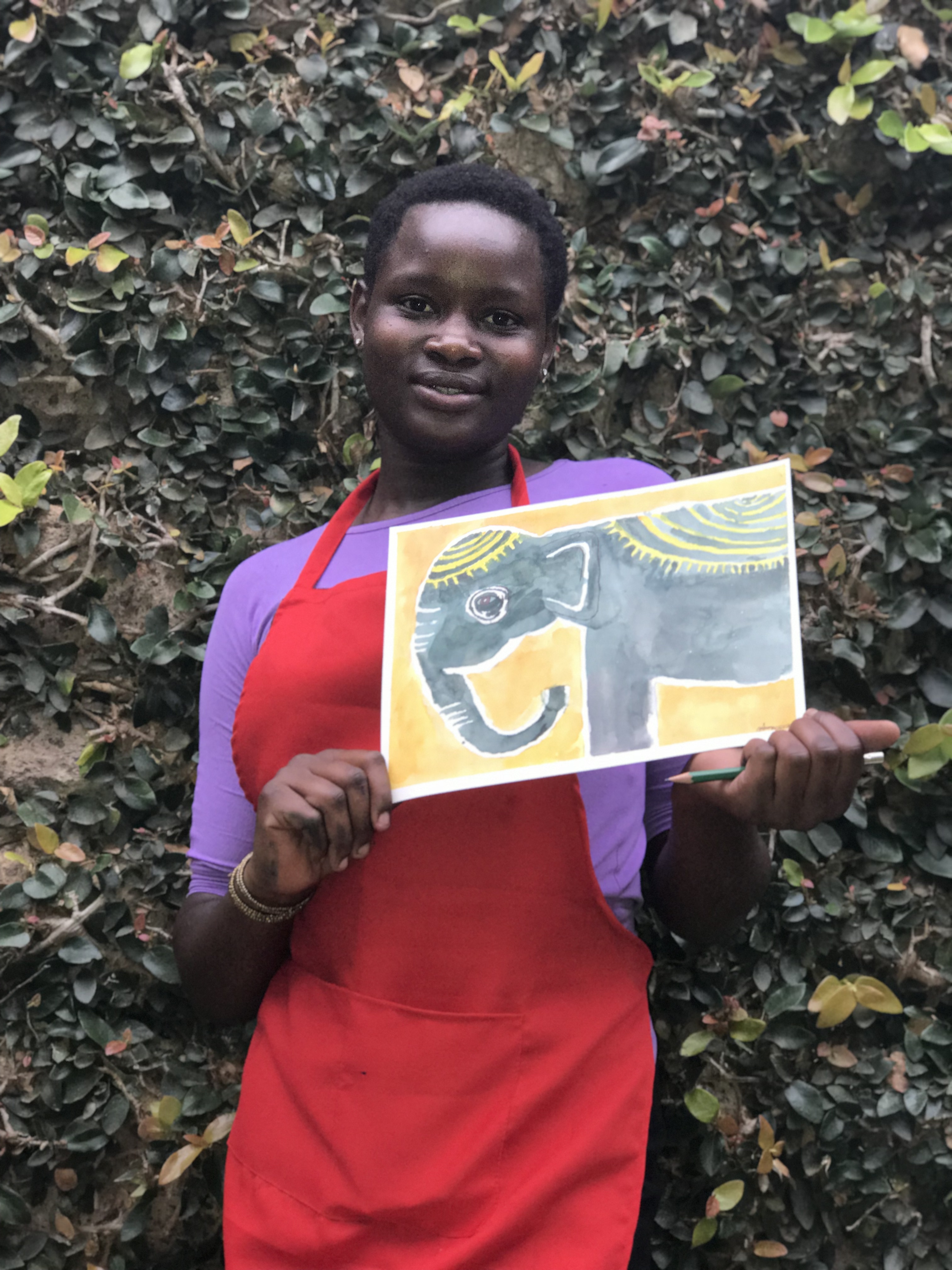 I couldn't help but think of all those late nights I have prayed for my children, the fear, worry and regret wondering how our yes would shape and shift their world.
I feel like the last decade has prepared my daughter for this moment — to use her gifts and passion for his glory. Watching her share her love of art with these beautiful teen moms has busted my heart wide open.
Here are a few lessons we have learned together about changing the world:
Before our kids change their world, they will rock ours.
Don't give up on your kids. That funky phase will pass. They need us to love them through it.
Stop worrying. Get off our phones. Quit taking selfies and do something.
When God writes our story of obedience, He writes our kids, too.
God takes who we are, where we are and uses what we have to change the world.
When you raise kids to change the world they struggle to fit into it. But don't give up. God has a place for them in this world.
"Find what fuels your joy and do lots of that" – Bob Goff
God gives each of us unique gifts. Gifts are meant to be shared, not hidden.
God has a very good plan for each of us.
Parents, listen close to this truth– when we obey God, He doesn't just change us. He changes everything. That doesn't mean there won't be very challenging seasons, but we have to remember we aren't alone and He redeems everything.