I discovered my treasure wasn't Jesus and it broke me.
It happened in 2010 when I traveled to Kenya with Compassion International on a blogging trip –the journey that led to starting Mercy House Global.
I identified with this confession: "I avoided coming to visit the poor . . . for a long time. I was afraid my heart would be broken by their condition. Instead, today, I found my heart broken by my condition," Ken David.
I've spent the time since seeking my satisfaction in Jesus. Don't get me wrong. I was a good person, a faithful wife, an intentional mother, and a regular churchgoer, but I was satisfying myself with treasures that would not last. I was full of things that left me feeling empty. I was pious and judged those who weren't like me, and I was wrecked when I discovered just how poor I really was. I was the rich young ruler. I was the Christian that David Platt referred to in his book Radical:
So what is the difference between someone who willfully indulges in sexual pleasures while ignoring the Bible on moral purity and someone who willfully indulges in the selfish pursuit of more and more material possessions while ignoring the Bible on caring for the poor? The difference is that one involves a social taboo in the church and the other involves the social norm in the church.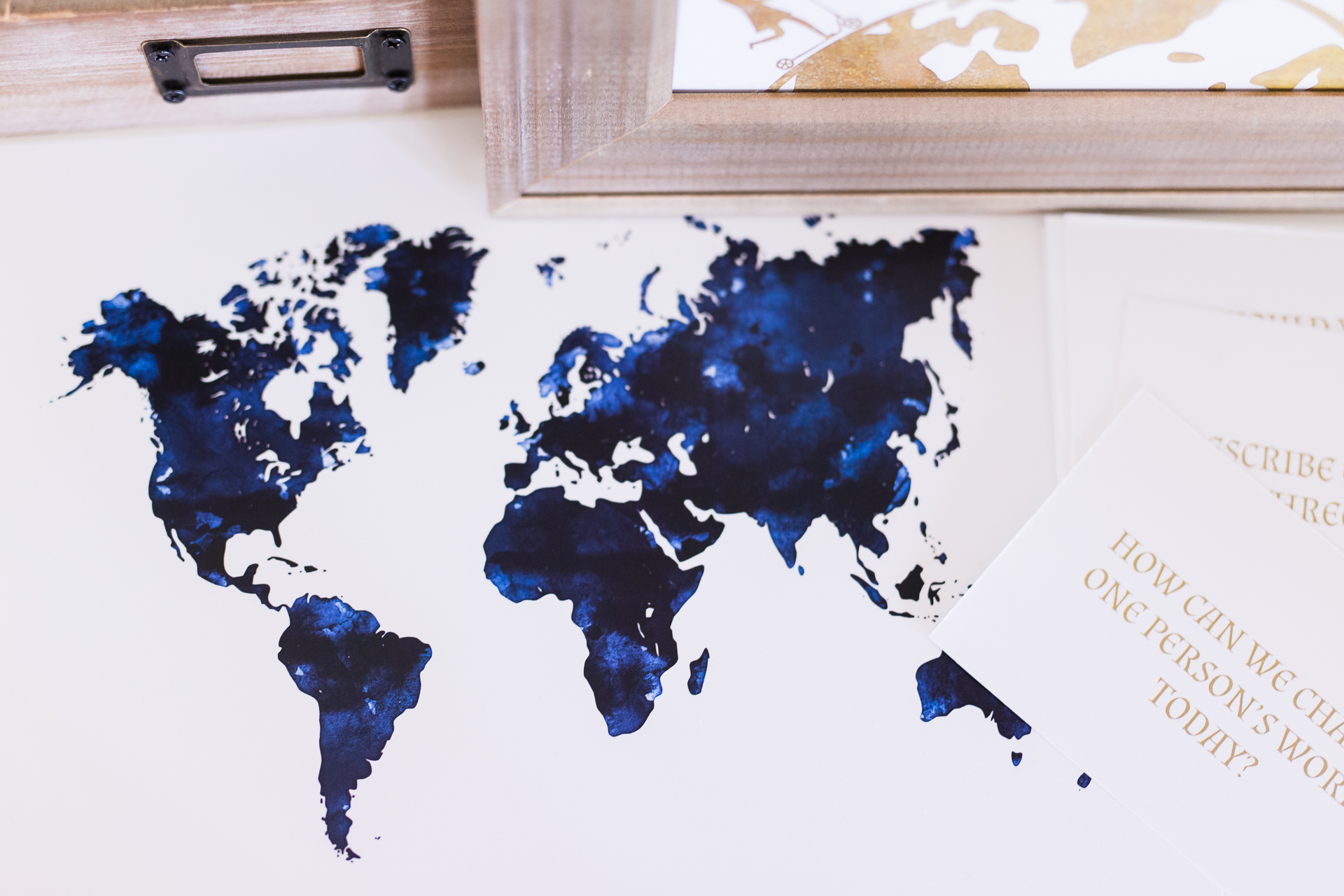 I had always thought that what I had been given was a blessing for me to keep rather than a gift for me to share with others. But hoarding didn't satisfy me like I thought it would. Instead it robbed me of joy. And worse, I was teaching my children the same thing by living a poor example in front of them.
In our culture, we consider ourselves blessed when we take an account of all we have. But when I really considered my "blessed" life full of stuff, I discovered I was actually just selfish.
Ouch.
When we are blessed with money or possessions—or robbed of them—is it a blessing or a test? In The Treasure Principle, a tiny book on giving that packs a powerful punch, Randy Alcorn states:
God comes right out and tells us why He gives us more money than we need. It's not so we can find more ways to spend it. It's not so we can indulge ourselves and spoil our children. It's not so we can insulate ourselves from needing God's provision.

It's so we can give—generously.

When God provides more money, we often think, This is a blessing. Well, yes, but it would be just as scriptural to think, This is a test.
I have failed this test many times.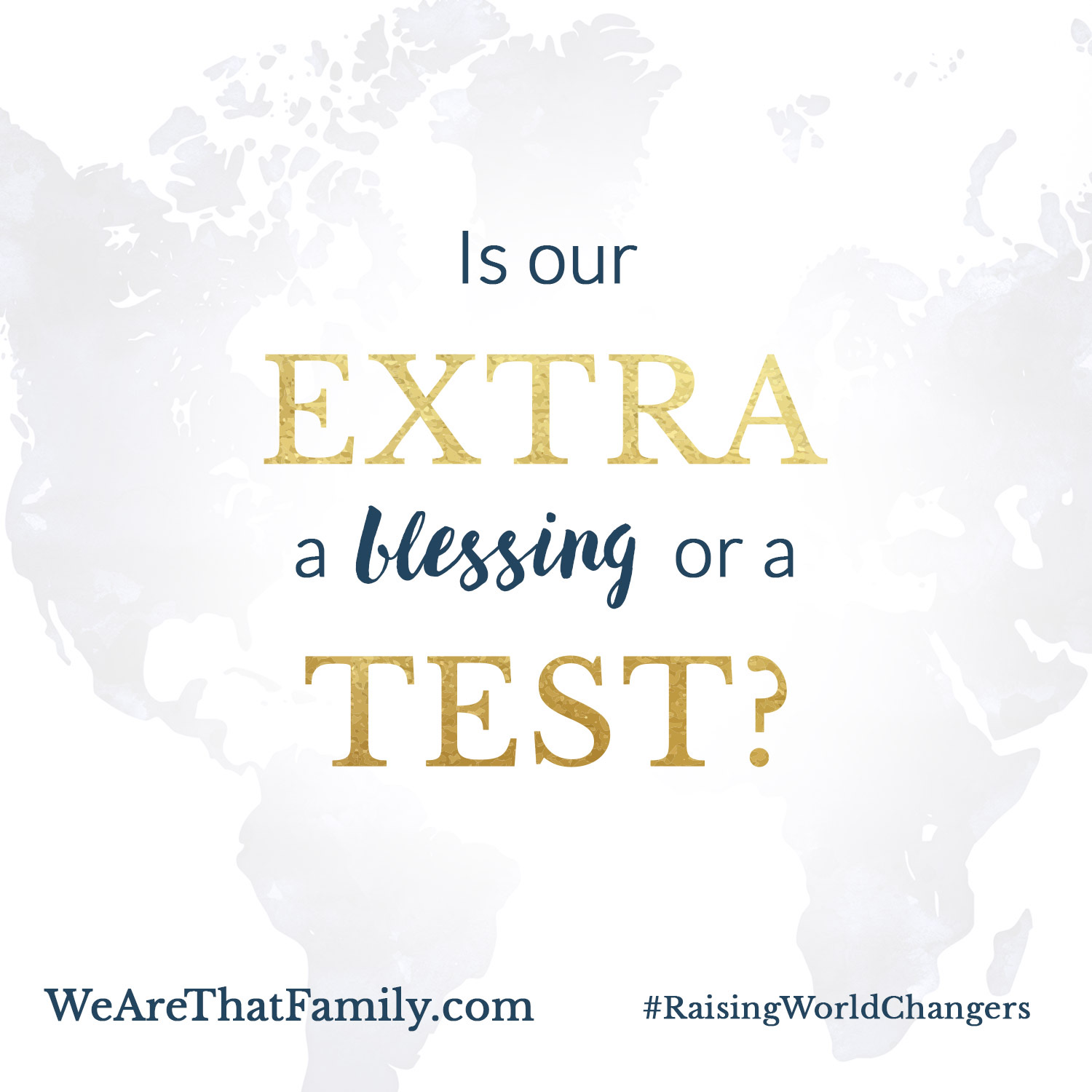 I spent a big chunk of my life seeing extra provision as a blessing for me and my family so that we could have more. But the more I got, the emptier I felt. When we started sharing what we'd been given, we discovered true joy: it is better to give than to receive.
"At the end of our lives we will not wish we had made more money, acquired more stuff, lived more comfortably, taken more vacations, watched more television, pursued greater retirement, or been more successful in the eyes of this world. Instead, we will wish we had given more of ourselves to living for the day when every nation, tribe, people, and language will bow around the throne and sing the praises of the Savior who delights in radical obedience and the God who deserves eternal worship." David Platt

We are definitely blessed, but we don't have to be selfish.
excerpt from Raising World Changers In A Changing World