A friend of mine told me she really loved the fair trade World Changer shirts at Mercy House, but she felt weird buying one–for herself.
So, she bought them for her kids.
Which is exactly why I told her she should buy one for herself, too.
Because when we try to raise our kids different than the world–to love others, to share what we've been given–that's exactly what we are doing. We are changing the world. And we are helping them change theirs.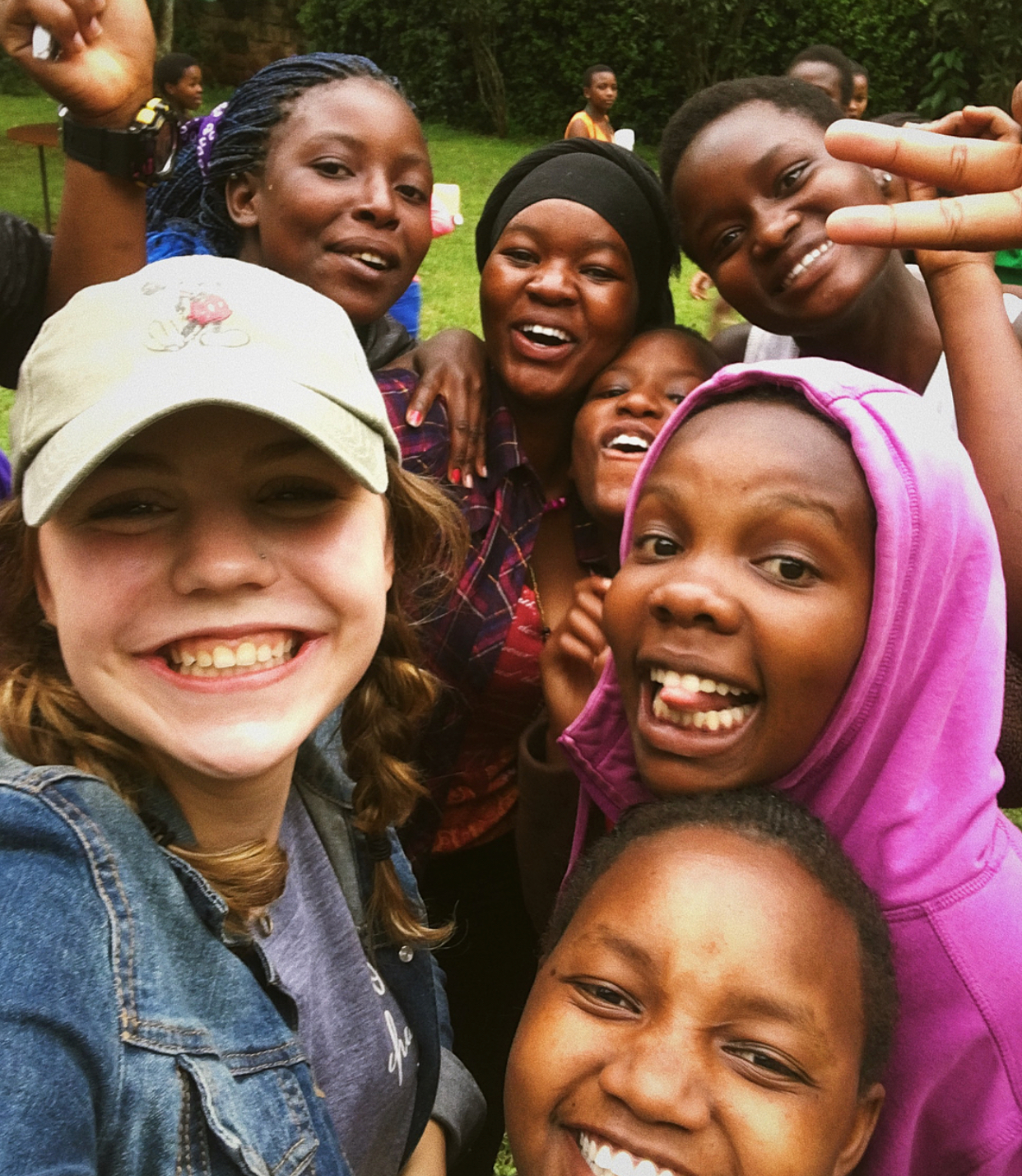 But if we are too scared to proclaim it over our lives, than they might be also.
The biggest lie we can believe is that we aren't good enough or doing enough to even call ourselves a world changer.
I've been calling myself one even on the days I've drug my kids kicking and screaming halfway around the world. See, the thing is, my family is just like yours. Only we are probably more behind on laundry. We fight. We cry. We slam doors. We get it wrong sometimes. And that proclamation to change the world is a constant reminder of what God has called each of us to do. To be.
There have been seasons when my kids hated who we were and what God asked us to do. This yes has pushed us out of our comfort zone and made fitting in hard and the status quo unattainable.
But God, in his goodness, gives us glimpses of who are kids are becoming and they encourage us to keep going and remind us that we are truly changing their world as much as they are changing theirs.
We see it when our son invites the new kid to church.
When get a glimpse when our daughter shares her lunch with the friend who forgot hers.
When we see the sheer joy on our teen daughter's face with her friends in Kenya, we see the face of God and we know that our kids believe it for themselves–that they really are changing the world.
Whatever God asks you to do, wherever you go. . . Take your family with you– You won't regret it. Teach them to love others. Show them how to do it. It won't only change your life; it will change your family.
---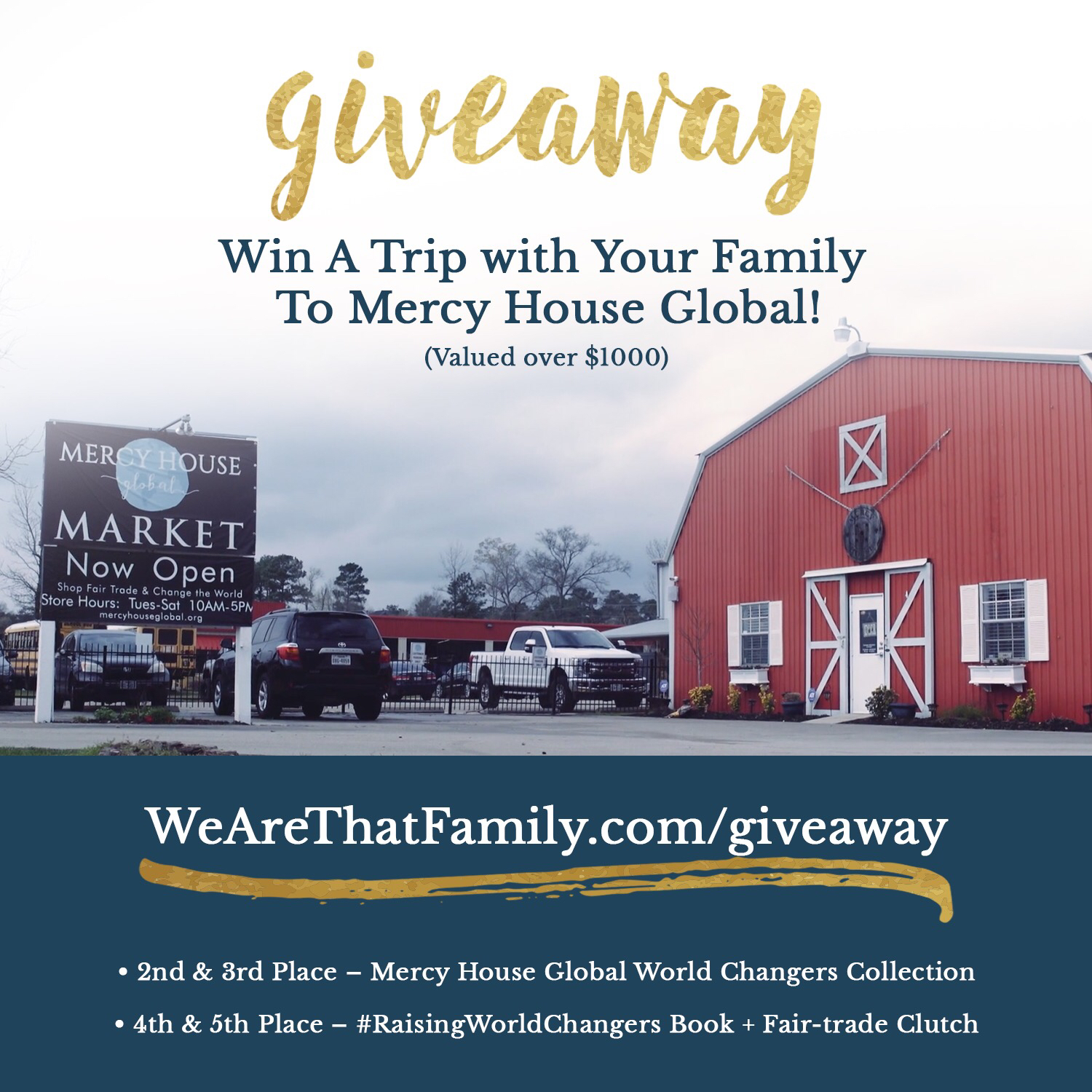 And I have a one-of-a-kind, super fun opportunity for you to take your family with you  . . . to Mercy House. In partnership with my publisher, I have some amazing giveaways and the Grand Prize is a family trip to Mercy House. See details below.
Grand Prize: Trip for you and your family to Mercy House Global ($1,000+ value)
Includes up to $500 transportation/travel costs to Magnolia, Texas
2 Nights Hotel
2 Meals, One with the Welch Family
$100 shopping gift certificate for the retail store
Trip Dates: Nov 2-4, 2018–Mercy House Annual HolidayMarket–shopping, family fun, food, etc
(2) Runner-Up Prizes: The NEW Mercy House Global World Changers Collection (see the collection)
(2) #RaisingWorldChangers Book + Free-Trade Pouch
**No purchase necessary, Ends Friday 4/27/2018 at midnight ET. Valid for US only. Certain terms and conditions apply.**