Guest post by Janel Breitenstein
Ever feel like you need a "cultural translator" just to get through to your kids?
Yeah. Me, too.
But it sounds like I'm not the only one. In the past decade I've been noticing a disquieting trend among some parachurch ministries, and even churches themselves. Maybe you've noticed it, too. Follow my train of thought here:
A ton of thriving ministries and churches have Baby Boomer-heavy populations.
Rapidly developing technology (and hence, culture) is creating perhaps a wider communication gap than ever in history between generations.
Boomers are beginning to retire.
Ministries that cannot "transfer" their ministry skills and passion to younger generations are in danger of…aging out.
Perhaps in part because of these phenomena, there is a mass exodus from the American Church. This study from 2015 suggests an 8% drop occurred in the last ten years. Business Insider reports that on a worldwide scale, "Islam is expected to catch up to Christianity midway through the 21st century," as it is now the fastest-growing religion.
It brings to mind this cautionary thought from parenting expert Tim Kimmel, in his book Why Christian Kids Rebel (2004): "Bottom line, the mainline church movement…didn't offer thoughtful responses to all that was going on around it. To many young kids…the church came across as irrelevant and out-of-step with where the world was heading."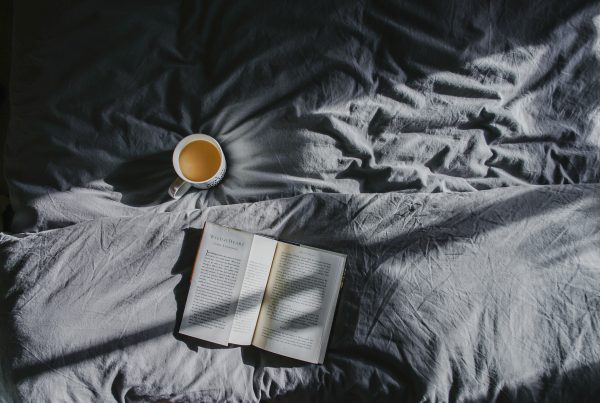 So part of my job recently as a writer (specifically in marketing copy) has been as a "cultural translator" of sorts. I've been helping ministries communicate to younger generations. If I thought I had a lot of cultural understanding to gain living in Uganda—there sure is a lot here, too. (On a relevant note to the work of Mercy House: The study mentioned above also reports that soon, four out of every 10 Christians in the world will live in sub-Saharan Africa.)
Maybe you're a parent of teens like me—and can feel this in your home. I deeply, personally understand the challenge to compellingly "translate" our soul-hunger for Jesus to a largely self-satisfied generation.
But no, the sky is not falling, clarifies Focus on the Family in this critical article. They point out the study "reports that only 11% of young adults who left the faith said they had a strong faith as a child. The other 89% reported no real faith."
So here are some practical responses I'm having to this knowledge.
I've gotta be a constant student of my kids' "heart questions." Rather than doling out canned answers and Band-Aid Bible verses to their deeply-felt questions, I need to have engaging dialogue around their questions of the world. This also means I need to listen well. Ask good questions. Hear their hearts. Continue to seek understanding.
Our conversations around the dinner table can bring the Bible to headlines (#metoo has definitely made it to ours). In an intensely politically polarized generation, we can't just throw "the culture" under the bus. (Anyone who's been overseas will tell you we all have culture.) We need our kids to parse out what of our surrounding culture is of God—and what isn't. (For more of the intriguing "whys" behind kids leaving, make sure to check out what author Brandon Vogt discloses from another 2016 study here.) I can communicate that Jesus is just as relevant—and far more!—than Slate or the Kardashians.
My kids need Jesus-lovin' mentors from a generation only a step away from theirs (read: in their 20's or early 30's). I pray for people who are sharp, relevant, and transformed by God to invest in my kids' lives on a regular basis: camp counselors; youth volunteers; relatives; passionate youth conferences, retreats, and camps. They need positive cultural voices strong enough to counteract that inundating pull of negative culture. The more I grapple with my remarkable weaknesses, I pray for other voices in my kids' lives: people invested in them, abundant in areas I'm sorely lacking, and intimately involved enough to speak into my kids' lives. Sometimes these other voices may be saying what I'm already saying, but in a different way that resonates with my child, and without relational static deafening our communication. Whether it's coaches, mentors, teachers, small group leaders, other kids' parents, neighbors, or relatives, I pray for people to invest in my kids deeply enough to shape them to be more like Jesus.
My own authentic faith matters crucially. The straight-up Gospel is powerful without my help. That just means I need to allow God to continue to allow it to penetrate my soul and strip away my own Phariseeism. Kids can spot my fakeness a mile away, which is why I need Jesus to keep invading me; keep changing me. My kids don't need my perfection! They need a mom who's a grace junkie.
Service makes a difference. Christianity has the corner of the market on purpose in a time of life when my kids need it most. Serving others can connect them to a thriving selflessness, a hands-on Jesus.
Pray, pray, pray. Truth: Ultimately, I'm not the Potter forming my kids. Reacting out of fear about my kids' hearts, rather than faith, could even cause me to push them further away. I'm just responsible to manage well my part of the responsibility God's charged me with. Seeing as how God's constantly creating gratuitous beauty around me–everywhere from music to a snowfall–I can trust He longs to create beauty in my kids even more than I want Him to. Prayer is seizing His willingness.
So tell us. In what practical ways do you continue to show your faith as relevant to your kids?