It's a story I haven't known how to tell.
And it's a story she didn't want to live.
Rose was one of the first dozen pregnant teen moms rescued in Kenya by the work of Mercy House Global. I have known this beautiful kind and often quiet girl for years now. I watched her transform from a shy and unsure orphan and become a tender mother and confidant young woman.
She transitioned back home with her son after she finished the residential program at the maternity homes several years ago and just began her last year of the sponsorship program at Mercy House. She fought hard to return to school and overcame huge obstacles stacked against a teen mother. While she went to school every day, her extended family who agreed to provide a loving home for her, cared for her son.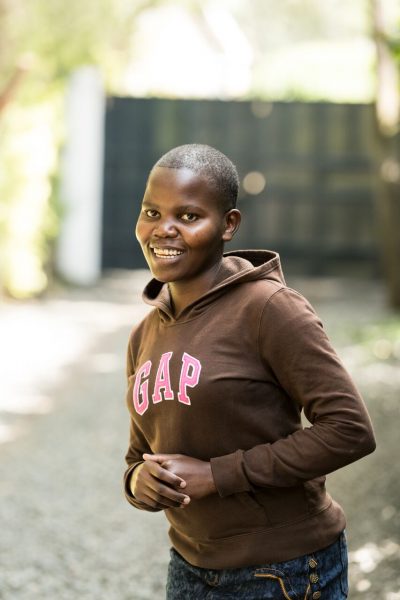 Two years ago, I got a devastating call from Kenya about a tragic accident that happened while Rose was at school. Her 3 year old son had been killed in a freak drowning while playing with cousins in front of the house in their rural village.
I won't lie, these were some of our darkest days.
We've had some hard seasons at Mercy House in the last 9 years, but nothing can compare to losing a child–a little boy who's very life was a miracle and testimony to God's redemption of man's evil plan.
We questioned God. We cried. We wanted to quit. We made calls overseas. We prayed for and with sweet Rose. We did the only tangible thing we could from an ocean away–we gave her the highest honor in her country a mother can have when she loses a child: we provided a beautiful and memorable funeral for her precious son.
I struggled to understand why God allowed this little life to be lost when we were fighting so hard for these little families to live. Some questions don't have answers. But God reminded me that sometimes He puts us in a place we don't want to be because it's the right place for him to reveal his glory. He uses our discomfort to forge something deep within us. I love how Ann Voskamp calls us the Esther Generation and I've discovered so much purpose in her words:
You've got to use the life you've been given to give others life. If your life isn't about giving relief—you don't get real life. What does it profit a man to gain the whole world but lose his own soul?

You have got to use your position inside the gate for those outside the gate—or you're in the position of losing everything. There are a thousand ways to be the living dead.

If you have any food in your fridge, any clothes in your closet, any small roof, rented or owned, over your head, you are richer than 75% of the rest of the world. We are the Esthers living inside the palace.

If you have anything saved in the bank, any bills in your wallet, any spare change in a jar, you are one of the top 8% wealthiest people in the world. We are the Esther's living inside the gate.

If you can read these words right now, you have a gift 3 billion people right now don't; if your stomach isn't twisted in hunger pangs, you have a gift that 1 billion people right now don't; if you know Christ, you have a gift that untold millions right now don't. We are the ones living inside the gate. . . .

You are where you are for such a time as this—not to gain anything but to risk everything. You are where you are for such a time as this—not to make an impression but to make a difference.
Rose stayed with her extended family and in school with the help of grief counseling and a lot of love.  And although she came back to the maternity home during school breaks for visits, I had only talked with her on the phone as we missed being at the same place at the same time for the last two years.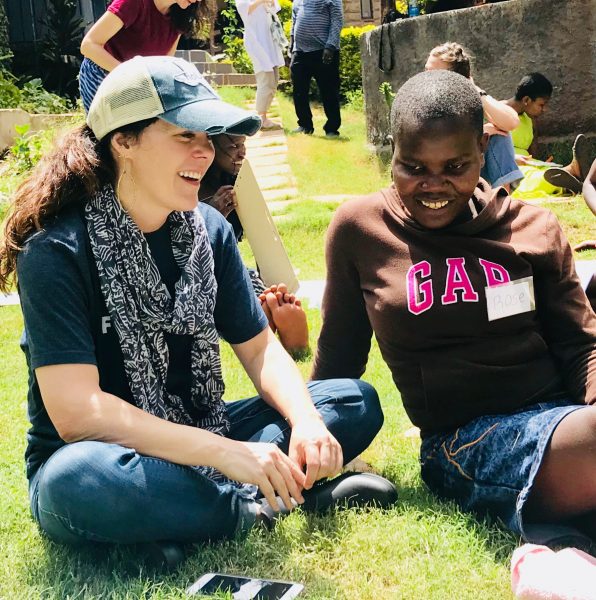 Until a couple of weeks ago. Rose returned for the Art Camp and we couldn't wait to find a patch of grass to talk. I wanted to look her in the eyes and tell her how much I loved her, how heartbroken I was for her loss, how proud I was that she stayed in school and will be graduating from high school soon.
But it's what she wanted to say to me that I broke me wide open, "Mom Kristen. I have wanted to thank you face-to-face for loving me and for giving my son the most beautiful funeral in my village. Everyone knew how loved and how special he was because of it. I am so grateful that you made his life possible. If it weren't for his life, I wouldn't have everlasting life. Because my pregnancy led me to Jesus."
I've spent my entire life inside the palace gates living this "blessed" life with so much opportunity and provision. But I didn't begin experiencing real life until I started giving my life away. The world is full of fragrant Roses who are waiting on people like us to offer them a chance at life.
When we use the life we've been given to give others life, we don't have less. We have more.
More joy, more purpose, more life.
Want to read more stories? Click: Raising World Changers In A Changing World