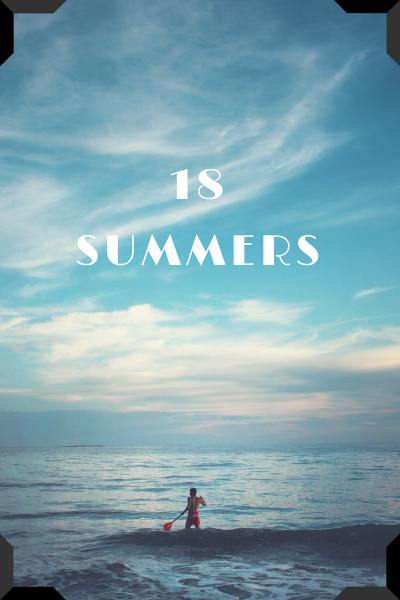 It's all we get. 18 summers. And believe me, they feel like a blur when the last one arrives. It crept up quickly and here we are buying dorm stuff and packing up my girl's room. I'll be the first to tell you the summers are long, but the years are short. It doesn't take long for my kids to cry boredom and for me to send them all outside and lock the door behind them because I can't stand one more argument. But I'm standing on the edge of the last summer with my oldest and it's making me cherish it a little more.
Today, is the first day of our family's first ever sabbatical from Mercy House, after nearly a decade of serving and working. For the next month, we are living unplugged, away from home, together. It won't be perfect and every day won't be the best or the most fun. But it will be memorable.
Do something this summer (and every one you have left) that pushes you together, makes you laugh and leaves you with precious memories long after the kids are gone. 18 summers. It happens fast.
Here's a few ideas that have given us the best memories:
take a (long) hike
cook together
leave the country
take a lot of pictures (mom–get in them)
get messy (be vulnerable, get your hands dirty)
do something scary
try something new
unplug for an extended time
build something together (like an actual treehouse or fort or something that lasts even longer)
spend a week outside (camp in the back yard, sleep in a tent or hammock)
serve
have a picnic in your living room
create a unique-to-your-family tradition
live a little unstructured (plan days without a plan. a too scheduled life passes too quickly)
read a lot of books together
do something really hard as a family (like run a race, raise money for something you love, start a non-profit 🙂
host an acts of kindness day
affirm each other every day for a month.
Happy summer. I'll "see" y'all soon.