Thinking about the poor–how they live, where they sleep, what they eat, why they are sometimes trapped in an impossible cycle- has done something phenomenal in my home: it has caused us to think less about ourselves. I cannot think of anything more than has changed my home than the kind of conversations that open our eyes and heart to the needs of others. And in this entitlement era, I think we could all use a little more thinking about others, right? I adore this guest post by my friend and I urge you to spend some time asking your kids the questions below.
Last Saturday my trusty Subaru was packed with a bunch of sweaty kids (mine) after coming home from our organization's picnic. The mood was light, the windows down. We played two of my (admittedly weird) games: Where in life do you think your sibs and yourself will be in twelve years? And, Where could you go around the world to help people?1
The first was pretty hysterical, admittedly with some interjections about who will have a good-looking spouse, who will be a math teacher, who will be a sous chef to her sibling, and who will be clueless that a girl is totally into him.
The second was just cool, in part because my kids didn't skip a beat. They could see themselves doing something to help the powerless, and they could see it specifically. Sure, their dreams may be a little off of actual future reality ("I'm going to run a restaurant in Indonesia and give people jobs and give out water filters").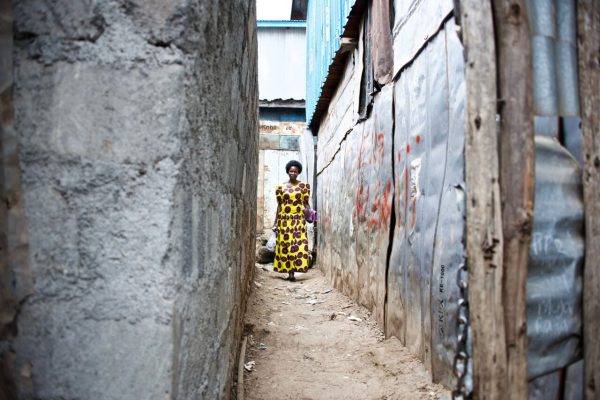 This is not one of these "wow, I'm a great mom and you should be, too" posts. Because trust me. This is not a season where "I'm a great mom" is my takeaway. Maybe I'm just saying, If I can do it, you can do it. And it's easy to just bring one of these up in conversation, without a side of guilt.
We can create a culture in our families where helping the impoverished is part of our normal; where global awareness is something we build on rather than are shocked by. Wanna try?
Where in the world (literally—as in what countries) could you see yourself going to help the poor?
What are some ways you're made that would be great to help those who are powerless?
Who are people around you that you think a lot of the world forgets about, misunderstands, or overlooks?
What's one practical, real thing you could do to make a difference in their lives?
What things do you enjoy that seem really normal in our country, but a lot of people around the world don't get to have?
What do you want to be when you grow up? What's one way that occupation could help people in poverty?
What's one thing our family might be able to give up so that we could help more people?
Who's one person who helps the poor, who you really respect or admire?
What's one law or problem in our country you think is unjust?
What do you think people could do to change that?
Have you ever felt compassion for someone, but didn't know how to help?
When you hear news from around the world, what's one group of people you feel a lot of compassion for?