I met with 40 of my favorite people.
We gathered from different corners of the globe –Malaysia, Haiti, Bangladesh, Alabama, Ethiopia–representing a few dozen non-profits all working to provide dignified jobs in Jesus' Name for one reason: to cheer each other on.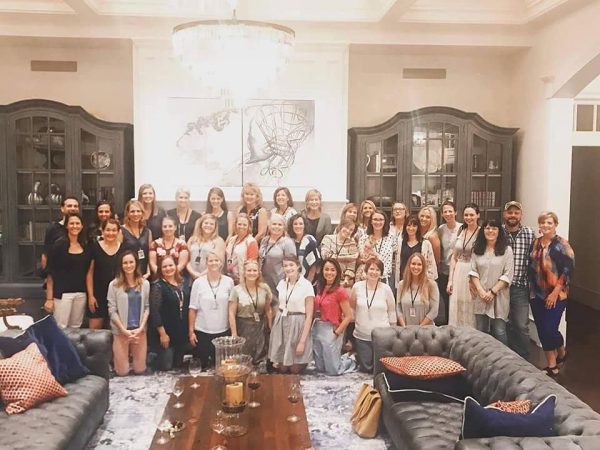 When I started Mercy House Global in 2010, I was deeply discouraged by the competitive environment and exclusive atmosphere I encountered trying to sell our very first fair trade product. I was so confused because I thought we had the same goal, but every event was lonely and difficult. So, I stopped attending conferences and setting up tables.
I longed for community and collaboration. I dreamed of non-profits working together and sharing their secrets, divulging what worked and what didn't. I hoped to one day have a community who carried the weight with me, leaders who didn't see us as competition but as co-laborors…and friends who understood this beautiful truth: when we help one another, we help the disadvantaged and we glorify God.
And that's exactly what happened this past weekend. We laughed. We wept. We dreamed. We shared. We threw up our hands. We joined them. We shared our best kept secrets, confessed our failures, laid down the heavy burden and shouldered it together. We prayed, we listened.
We cried for the poor of the world, for our families who have scarified, for our own brokenness. We wept for what we have missed and what we have gained and mostly for not always knowing the difference between the two.
We were reminded why we continually, constantly disadvantage ourselves for the disadvantaged. I looked around the room at the mentors and heroes who have challenged and inspired me the past decade and I thanked God for bringing us together. We are stronger together.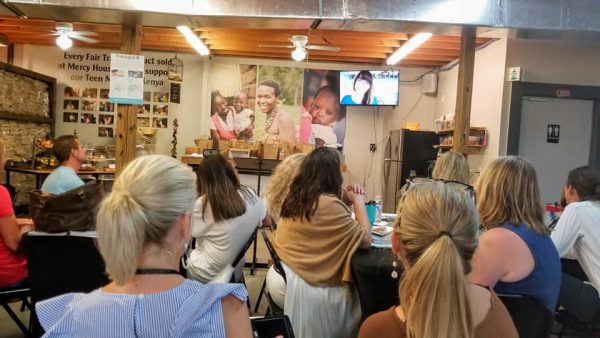 We gathered around tables and a video screen and listened to Ann Voskamp address us with a holy commission to seek justice for the marginalized and oppressed. "What you're doing isn't about charity. It is about justice. Justice is our calling."
And then she said these profound words that were both a holy reminder and gutsy challenge:
"The only way to reach the disadvantaged is to disadvantage ourselves which turns out to be to our advantage."
I looked at my friends around the room who had given up everything to follow Jesus. Everything. They have impositioned themselves to position themselves. But it was too their advantage..this giving up gave them more than they ever had.
Ann asked us to close our eyes as she read Isaiah 58 from The Message to us. There was a holy hush in the room as she said,
To all appearances they're a nation of right-living people—
    law-abiding, God-honoring.
They ask me, 'What's the right thing to do?'
    and love having me on their side.
But they also complain,
    'Why do we fast and you don't look our way?
    Why do we humble ourselves and you don't even notice?'
"The bottom line on your 'fast days' is profit.
    You drive your employees much too hard.
You fast, but at the same time you bicker and fight.
    You fast, but you swing a mean fist.
The kind of fasting you do
    won't get your prayers off the ground.
Do you think this is the kind of fast day I'm after:
    a day to show off humility?
To put on a pious long face
    and parade around solemnly in black?
Do you call that fasting,
    a fast day that I, God, would like?
6-9 "This is the kind of fast day I'm after:
    to break the chains of injustice,
    get rid of exploitation in the workplace,
    free the oppressed,
    cancel debts.
What I'm interested in seeing you do is:
    sharing your food with the hungry,
    inviting the homeless poor into your homes,
    putting clothes on the shivering ill-clad,
    being available to your own families.
Do this and the lights will turn on,
    and your lives will turn around at once.
Your righteousness will pave your way.
    The God of glory will secure your passage.
Then when you pray, God will answer.
    You'll call out for help and I'll say, 'Here I am.'
Ann reminded us, "Justice is every Christian's calling." This wasn't written for just the non-profit leaders in the room, it was written for you. For all of us.
Friends, disadvantage yourself for the disadvantaged, trust me, it's to your advantage.