My little girl has always had a sweet tooth.
She used to bang the tray of her high chair for purified fruits and pucker her lips at everything else offered. Her eyes light up at slices of cake and pink donuts and cheesecake. Cupcakes may be her love language. Don't even get me started on how often she asks for candy.
She is a picky eater, and dinner is always a battle; of course, she's always hungry for dessert. Maybe this sounds familiar. We joke about her insatiable appetite for sugar and constantly remind her to fill up on good food first. The other day she had a light bulb moment, "Mom, when I eat something sweet, it tastes so good, but I'm usually still hungry afterward."
Her epiphany made me think about raising our kids in a culture on a constant quest for satisfaction. I've watched my kids fill up on empty things—from social media cravings to the trendy, must-have fashion fads to the latest technology upgrades. And one thing is certain: even if or when they get what they want, there's always something next or better around the corner tempting them.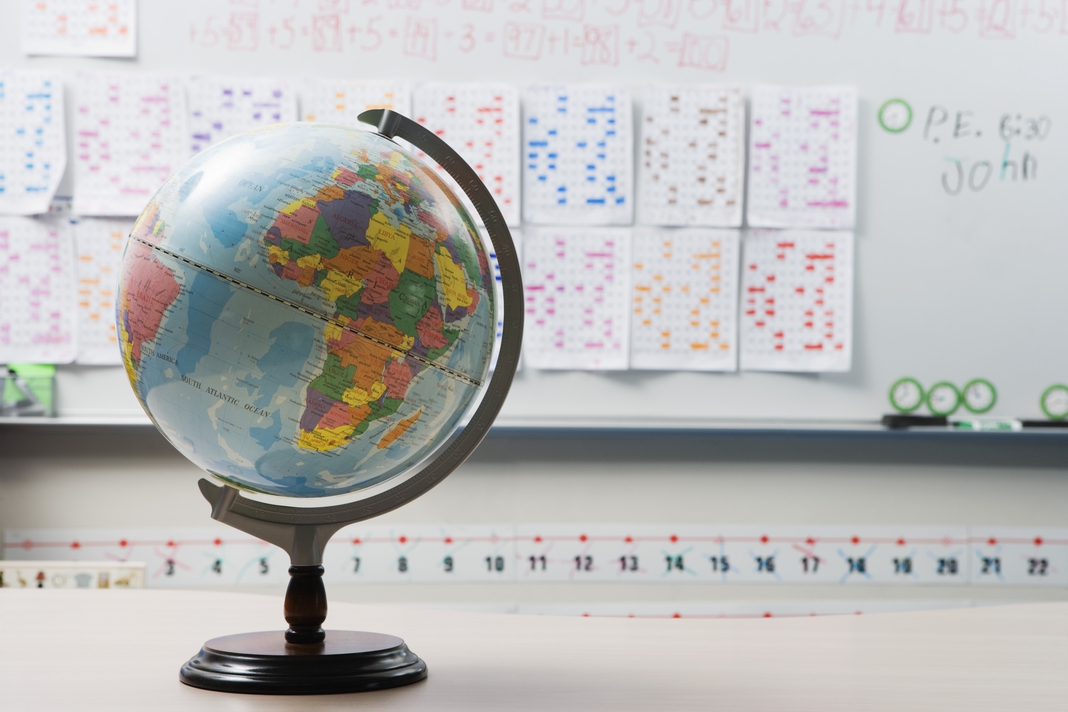 In our culture no matter how much we get, we always want more. We are really good at filling up our time and our lives with things that do not satisfy. Although these things may not all be bad, they leave us feeling empty instead of full. As a matter of fact, it's reported that after reading other people's statuses on Facebook we're more likely to feel down and depressed and generally worse about ourselves than before we read them. I know I've experienced this.
We are raising a tween and two teens, and I have watched them go from one thing to another in their quest to be satisfied—from sports to musical instruments to hairstyles. I realize this is part of growing up, but it has been amazing watching my older two discover deep, abiding satisfaction in their relationship with Christ. They are discovering truths that will carry them through whatever life brings their way. Filling their hearts and minds with the things of God will satisfy their hunger in a way that the world cannot. They will not only feel better but will also be full.
Bookmark the following conversations to have with your kids:
1. We are eternal beings. This life isn't the end. Despite our striving and obtaining, we all leave this world with the same thing—nothing. We are created for eternity. The things of this world that are fun and feel good are temporary. They will not last. Kids don't always have the perspective of hindsight, so everything here and now feels like forever. They need us to gently remind them that the things of this world will never satisfy the hunger with which we are born.
2. We can't hold on and let go at the same time. Ask your kids to hold on to both your hands while also gripping the handlebars of their bikes. It's impossible. We have to let go of one or the other. Talk about the story of the rich young ruler with them. He was a good guy; he had done good things. But in the end he held on to the things that didn't matter. Scripture tells us, "He was holding on tight to a lot of things, and he couldn't bear to let go" (Matt. 19:22). We have to teach our kids we can't hold on to Jesus until we let go of this world
3. We were created to do something that matters. As Christians, if our life goal is happiness we are missing the point of life. We aren't here so we can have it all or do it all. If that's our aim we will live dissatisfied lives. We are here to glorify God with our lives. God wants to know that we love him more than anything else. When we live out our purposes we find deep satisfaction, and we discover that our cravings for something real and sweet are satisfied as well. Ask your child what they love doing and look for ways to encourage them to do it for Jesus.
4. Our heart will lead us to our treasure. Jesus said, "Where your treasure is, there your heart will be also" (Matt. 6:21 NIV). This is a hard saying, but we cannot deny the truth of it. Where we give our time, money, passion, and energy is where we are investing our hearts and lives. If we made a list of the things we're investing in or put them in a pie chart, what would it reveal?
It's tough being a parent. Our kids are looking to us to lead them. Yet it's so easy to satisfy our hunger for the eternal with the temporary; it's easy to get off-track. When we embrace eternal truths for ourselves, we can lead our kids into God's definition of satisfaction.
-excerpt from Raising World Changers in a Changing World