Every Christmas, I buy my kids new pajamas. It's our Christmas Eve tradition –we go to church, come home and read the Christmas story…kids get embarrassing matching pajama pants and a new family board game and we sip hot chocolate in ridiculous plaid pants and usually argue over who's really winning the game.
This year when I clicked on the internet to snag the best deal, I remembered the commitment my 18 year old daughter and I made last January to only buy fair trade or second hand clothes. Over the past year, our wardrobes have slowly changed. It's been hard and really good. We have less. We have more.
I had a choice to make.
Would I buy what was easy, quick and cheap or would I use my power to purchase to literally set people free? Would I shop in ignorance or would I research before I bought? Would I spend a little more in an effort to provide freedom or would I possibly contribute to modern day slavery by buying something that was made in a sweat shop?
I thought about the irony around the world of how many of my past Christmas morning celebrations actually keep people in bondage on the birthday of the One who came to set us free.
Yeah, I'm a real shopping delight.
But if I don't shop with purpose, who will?
Because last month I sat in the home of a woman who sold her child into slavery because she knew she would survive, even if it cost her freedom. I have met women around the globe who are making impossible, desperate choices. And while I know that my Christmas pajama purchase isn't enough to to solve the problem of modern slavery or fast fashion, tell that to the one person my purchase liberates.
So, this Christmas Eve, my kids will get ridiculous matching ethical pajama pants. They cost a little more, but pajamas that set people free are a real thing. So is stunning handcrafted jewelry and woven rugs, and handmade paper cards. Let's face it– every purchase we make for our homes and families can't be fair trade, but when they can be, shouldn't that be our goal?  There are so many items that do provide hope and I have made it my life's work to tell you about them.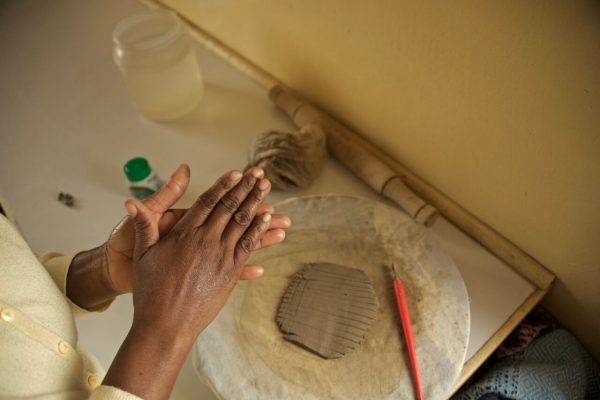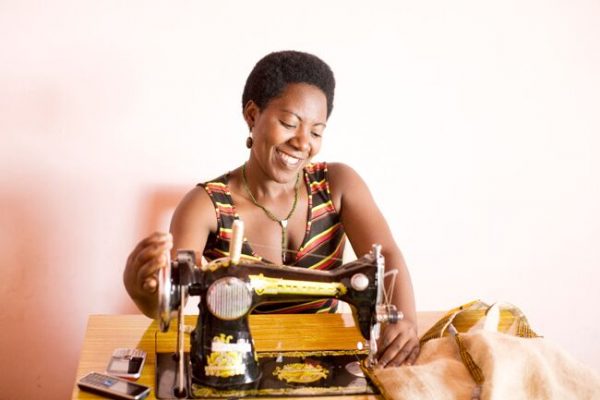 When we know the truth, we are responsible.
When we have the power to set people free with our purchases, why wouldn't we?
I know these aren't easy words to swallow. I get how hard it is and I understand it cost us more. I know I'm talking about flipping things upside down–or is it really flipping them right side up? But if Christians –who value justice and stand for righteousness–aren't buying fair trade, if believers aren't supporting fair purchases, are we really living fair lives?
What if all our lives kinda flipped, our paradigms flipped, our perspectives flipped, our priorities flipped, our homes flipped — because the stories in our homes flipped — from unfair stories — to fair trade stories?

Flipped to a story that you would want to know, a story you'd want to tell — not a story of oppression or exploitation, but a story that deeply respects every artisan with the dignity of a quality work environment, that fully honors their craft with empowering, fair compensation.

That gives grace back to the world the grace we've so lavishly been given.

If our homes aren't telling a fair trade story — are our homes telling an unfair story?" -Ann Voskamp
We can't change what's been done. We waste our time regretting what's already been bought and spent.
But I'm recommitting from this day forward to use my power to purchase for good. The other day, after a friend and I had this conversation, she asked me, "Where do I start? It's all a little overwhelming."
I urged her to begin buying fair trade with gifts that she gives.
Will you join us? Will you take this challenge? Will you choose to start by giving a fair trade gift or two this Christmas? Check out the Mercy House Global Ethical Shopping Guide.
At Fair Trade Friday we've made it easy for fair trade gifts to be delivered to front doors every month!  We have a lot of openings in our clubs and this is a practical, helpful way for you to change the world and give amazing gifts.
Use these codes to get rare discount codes when you give Fair Trade Friday as a gift or join it for yourself:
Original Box FTF– use code at checkout: SAVE10 — $10 off a 3+ month subscription, expires Jan 5th
Bracelet of The Month + Earring of The Month– use code at checkout: SHINE20 — 20% off a 3+ month subscription, expires Dec 31 **sign up by December 16th for your first package to be shipped before Christmas 
Let's change the world together. Let's turn our unfair purchases into fair trade ones.