I sat on the edge of the hospital bed and listened to an elderly friend talk about their health. The conversation turned to their life.
The clock on the wall ticked its rhythm, but it was the regret I heard loudest.
"There are so many things I should have done–wanted to do. But I was afraid to take a risk. I played it safe. I didn't say yes to God when He asked. I wasn't always a good person. I got more things wrong then right. And now, it's too late…" the words trailed off as I watched a single tear fall. I will never forget the remorse and futility of the words that hung in the air for a long time.
What do you say to someone's raw, painful words when they are looking in the rearview mirror of their life and wishing the view was different?
I knew this person was a Christian and had been successful in the world's eyes with a big career and a big house and more stuff than you can imagine, but it wasn't money they were referring to–no, they regretted living the same life year after year.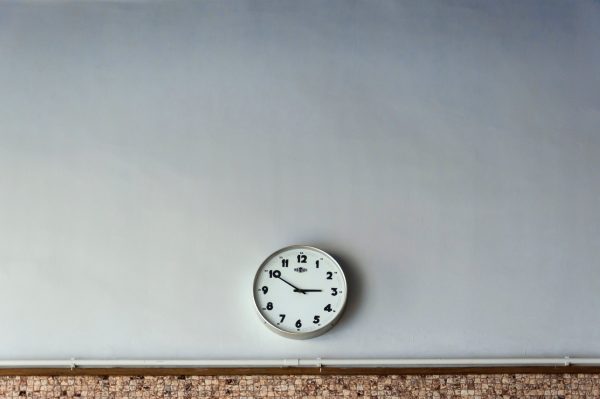 And so I leaned in, grasped their hand in mine and said they only thing I could–the only thing that mattered. I spoke the truth:
"It's not too late. Your life isn't over. You're still breathing. As long as you have breath, you can do something that matters. You can live each day differently. You can be brave. You can change your legacy. You can say what needs to be said. You can share what God has given you. You can change the world by simply meeting the needs of others," by the time I was done, fat tears ran down my cheeks.
I needed to hear the truth ringing in my ears, too.
Because who doesn't need this pep talk on our worst days? The ones filled with regret and remorse for what we could have done, for what we should have said, for who we could have been. Who doesn't wish we had given more, spent a little less, loved unconditionally?
But, friend, it's not too late to run our race well. Yeah, someone cut in on us and maybe we get a little off course sometimes. I spent decades running a race that didn't matter. It's okay. Because every breath, every new day is a chance to get it right–to live the life God want us to live.
It's not too late to do that one thing that scares you.
It's not too late to say I'm sorry.
It's not too late take a risk.
It's not too late to obey God.
It's not too late to make today one that you won't regret.
I left that hospital room a little sad because remorse will do that to you. But that visit made me a little braver, a little more aware, and a lot more determined to live a life of courage. Because it's not too late.