A couple of my kids are back to school today and it's like the apocolypse around here.
Half of me is ready for the structured routine and freshness of a New Year but the lazy half of me would like to just live in that weird space between Christmas and New Year's where my home became a a frat house with odd eating and sleeping hours and a mess in every room.
If anything, I'm consistent.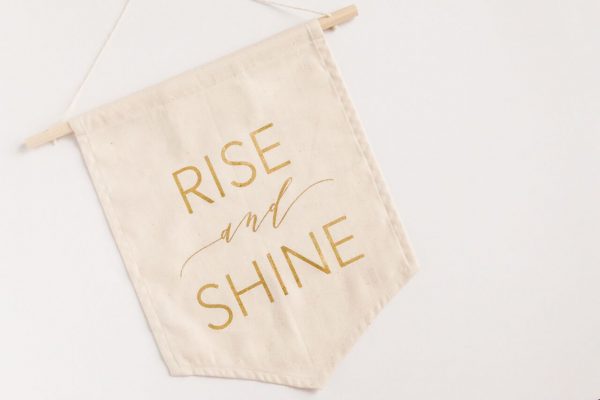 I'm not big on resolutions or one words, although I've done both over the years. But this year, the little fair trade banner hanging on my wall from the December Fair Trade Friday box is speaking volumes to me:
Rise + Shine
When I was a kid, my dad used to sing that to wake us up every morning. We jumped out of bed as quickly as possible to make the noise stop. But this is way more than a breakfast tune–it's a challenge, a dare, a proclamation that I want my family to live loud and clear in 2019.
We will rise
—-When we want to quit
We will rise
—-When we want to run
We will rise
—-When we want to stay in our comfort zone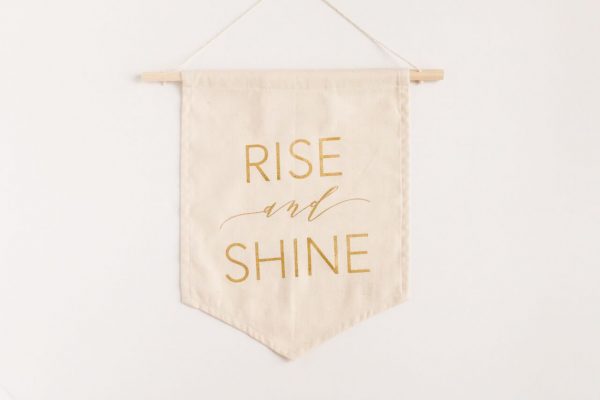 We will shine
—-When we want to hide
We will shine
—-When we want to conform
We will shine
—-When the rain comes
We will rise + shine and show and share the love of Jesus because that's what we were created to do. It's a mantra our world needs–an army of people who really believe what the Bible says, who really love Jesus, who will love their neighbor who is different than them, who will give generously when it would be easier to keep it all to ourselves, who will rise and shine.
Who will join me? Who will rise against who our culture thinks Christians are and show them who Jesus is.
Friends, it's time to rise + shine.
Hang a fair trade banner in every room in your house as a reminder. They are handmade in Kenya and today they are only $6 (Flash Sale) at Mercy House Global.