I love fair trade products because I love how my purchases empower artisans and give my shopping purpose.
I enjoy saving money on stuff when it doesn't cost the person who made it their dignity.
I also love surprises (usually).
So, a fair trade surprise grab bag with 3-5 items for only $10 with a value of $50 bucks?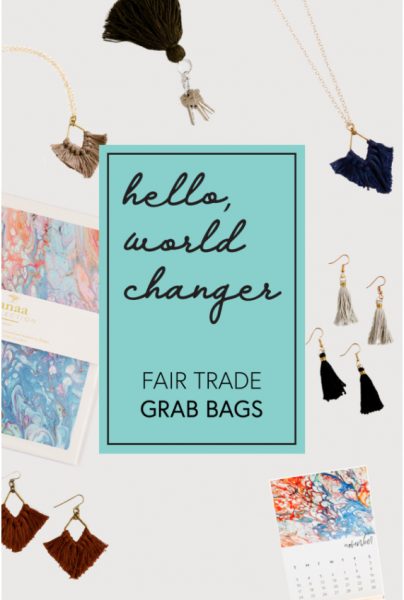 SIGN ME UP.
These will go fast! Grab your Fair Trade Grab Bag today.