She turned off the ignition.
I unlatched my seatbelt.
Instead of opening her door to get out, she turned towards me.
My friend and I sat in silence in her car for a minute, both mulling over how much to say.
We had just spent an hour over coffee, catching up on life and work and kids. We spent a lot of time on that last one. Our kids are the same age. She has strong-willed daughters and a sensitive son, too. We have more in common than not. And we talked about those things, but we only shared the happy moments, positive praise. As we sat there, all I could think about was what we didn't say.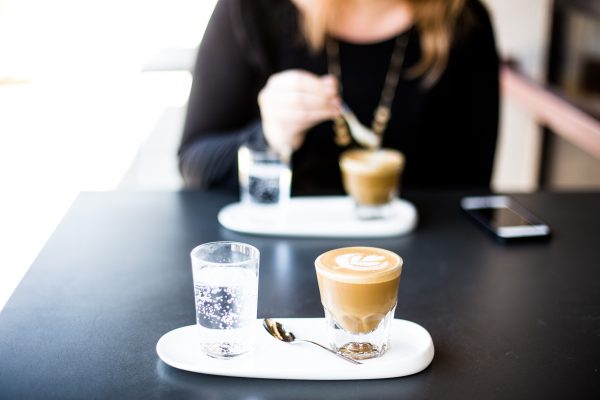 Every season of parenting has its challenges. Facebook memories remind me often of the long, exhausting newborn days and the difficulties that come with determined toddlers. I nod my head when I read about the park tantrums, the stiff backs in the grocery store, the red patent shoes with jeans because mom is picking her battles. I raise my fist in solidarity when I read these status updates from weary moms because I have been there.
I survived and some days even thrived.It's easy to look back and tell another parent, you will make it.
But it's a lot harder to confess what you're going through while you're going through it. Because while we sipped lattes, the weight of worry in this parenting season was crushing the joy right out of me and I silently wondered if it was doing the same to her.
She cleared her throat and said, "Parenting can crush us, can't it?"
I thought of my amazing kids who surprise and delight me and also hurt and disappoint me. I closed my eyes to threatening tears. "Some weeks they make my day and others, they break my heart."
The dam broke.
We talked about the hard, hard days that we usually only talk about when we are through them-not in them. The unknowns and uncertainties. The fear. We talked about this upstream parenting journey that we know in our gut is the right path, but often feels lonely.
We talked about the wonder of the teenage years, how it's like watching our heart walk around independently of us…how God pursued us and pursues them. We didn't promise each other it would get better. We didn't project what might or should happen because we don't know. We comforted each other with our me too stories. We acknowledged where we were and confessed how we felt about it.
I'm no parenting expert–just read one of my parenting books. I fumble and feel my way in the dark like you do. I pray. I cry. I ask forgiveness.  I wonder if my kids need more grace or more grit.
I can tell you younger moms where I've been and ask older moms where I'm going. But the best parenting advice we can offer each other today is this: be vulnerable. Surround yourself with moms in the same season as yourself–not to compare, but to comfort. Not to get answers, but to discover we all feel inadequate.
Sometimes the best thing we can say to other parents in the same boat, is what we don't say at all.