My parents used to say that I had a strong sense of justice. I think because I tattled a lot.
I have always seen in black and white and lived by right and wrong. In the basement of my strengths, this looks a little like legalism and a lot like judgement. But when it is used as God meant it, I tend to rally for the underdog and root for the oppressed.
Mom and Dad aren't really surprised that I ended up working at Mercy House.
When I first traveled to Kenya and met desperate women who made desperate choices for survival, I quickly understood they didn't need judgement for their decisions to sell one child into slavery to save the others. No, they needed justice in their heartbreaking situations.
I've never lived a day without the privilege of choice, so I couldn't imagine what it's like to have no choices at all. But when I looked through the eyes of compassion, I wondered if I would have made the same desperate sacrifices they had. I understood the words of Benjamin Franklin when he said, "Justice will not be served until those who are unaffected are as outraged as those who are."
When I first read the words of the title of this post in a quote, they caught my attention. When I learned the were said by Chief Justice John Roberts, to his son and classmates, I was surprised. When I discovered they were a part of a commencement speech to an entitled group of graduates, I was delighted.
Because these are important, necessary words that we all need to hear. They aren't said in judgement; they are said in love.
"Now the commencement speaker will typically also wish you good luck and extend good wishes to you. I will not do that, and I'll tell you why. From time to time in the years to come, I hope you will be treated unfairly, so that you will come to know the value of justice. I hope that you will suffer betrayal because that will teach you the importance of loyalty. . . I hope you'll be ignored so you know the importance of listening to others, and I hope you will have just enough pain to learn compassion. Whether I wish these things or not, they're going to happen. And whether you benefit from them or not will depend upon your ability to see the message in your misfortunes."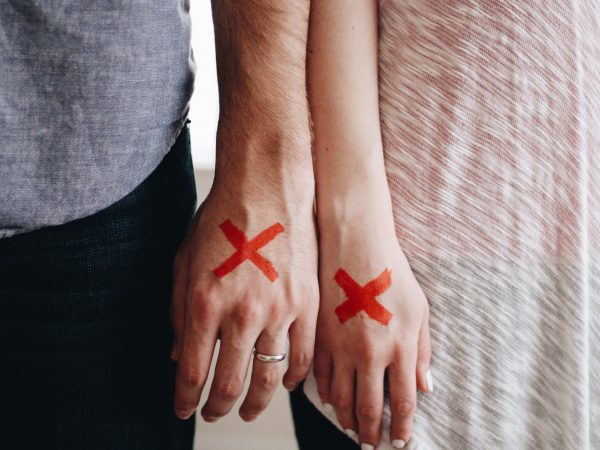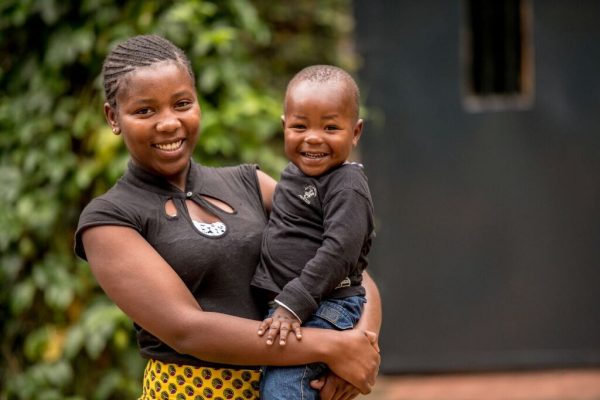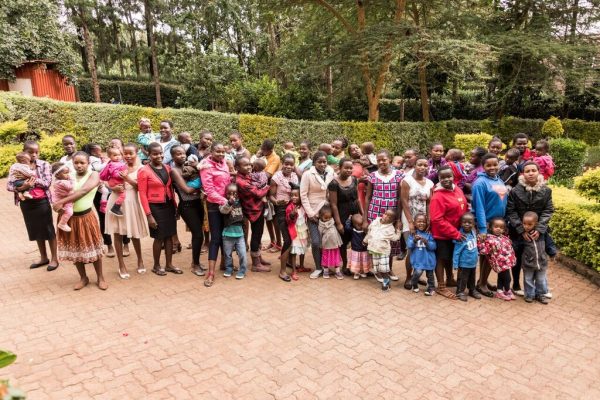 Tomorrow, Feb. 7, I will have a red X on my hand as a part of the End It Movement to remind myself that even one person in slavery is too many. I have looked slaves in the eyes and vowed to remember them. The first step is acknowledging that it is happening today. Right now. Gary Haugen – CEO, International Justice Mission says, "Nothing happens just because we are aware of modern-day slavery, but nothing will ever happen until we are."
So, yeah, my red X matters, but really only if it compels me to do something.
Here's how we are fighting trafficking at Mercy House Global:
We are boots on the ground in Kenya, rescuing pregnant girls out of trafficking situations
We are training, equipping, educating these girls with choices
We are creating dignified jobs in Kenya to break the cycle of poverty that caused many families to allow their daughters into these situations
We are providing an entry level way to engage in this fight by providing trendy fair trade product to buy
We are providing hands-on opportunities to serve. When you volunteer or shop locally at MHG, you're taking action! Not only are you freeing up resources by serving, you are also becoming a part of   the global story. You are linking hands with the artisan and future buyer.
We are using our resources to support local trafficking ministries in Houston and around the world.
How we are combatting trafficking at Fair Trade Friday:
We are creating jobs in more than 30 countries
We are purchasing more than 1 million dollars every year in fair trade product to empower women worldwide with dignified jobs
We are providing an entry-level opport
unity for shopper to fight with us with their purchases
We are using the profits from our boxes to support three maternity centers in Kenya, where rescued (and often trafficked) teen moms live.
When you give a donation to Mercy House Global or purchase product through Fair Trade Friday, you are empowering survivors and those at-risk to be trafficked.
You may choose to look the other way, but you can never again say that you did not know," International Justice Mission
__________________________________________________
So, yes, let your misfortunes in life be a message that helps you better understand the injustices in the world. and please add an X to your hand as a reminder to End It. But, please, do more than that.
__________________________________________________