Updated: Random winner has been chosen and notified.
I don't always wear fair trade, but when I do, I wear it nine ways.
Ok. Not really, unless it's the scarf from this month's Fair Trade Friday box. And I've literally been tempted to wear it every day this month, differently, of course. I wore it like a poncho at church.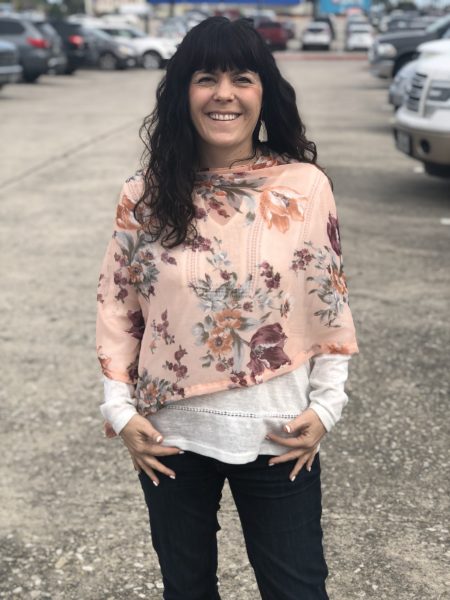 But I wasn't kidding about wearing it a different way for more than a week!
I didn't always ask where things were made, but once I started, I couldn't stop. I don't always know the answers. I don't always feel great about them when I do. But I still can't help but wonder…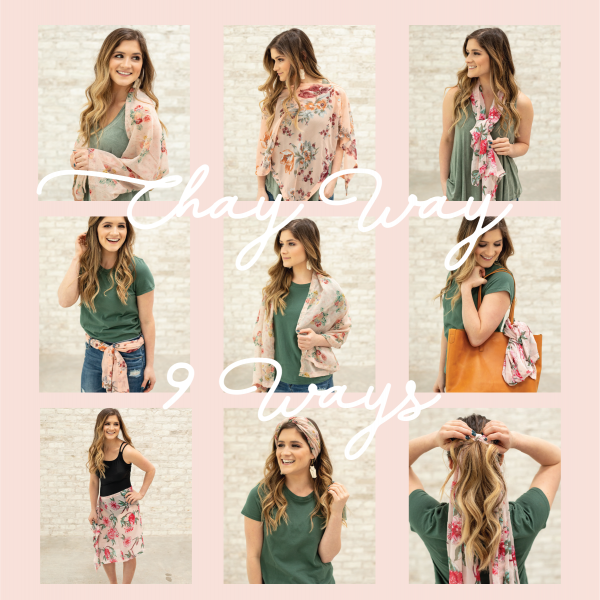 Who made my Easter chocolate?
Who made my coffee?
Who made my earrings? 
Who made my shirt?
Who made my wardrobe?
It's no secret there are more than 40 million slaves in our world today and it's one of the biggest reasons we don't know who made most of what we buy. Think about it. There's no way we would buy a shirt from a woman chained to a sewing machine or jewelry from a slave. We would never willingly contribute to hurting people, enslaving kids in cocoa fields and celebrating a good deal at someone else's expense. We are better than that, right?
But if we knew this was even a risk at America's favorite fast fashion stores, wouldn't we want to slow down and ask some hard questions?
Slow fashion demands that we become cautious consumers; it begs us to ask hard questions and search for answers. I have filled my life with all the deals and steals and fast fashion finds because we don't know what we don't know….but once I knew, I had to slow down a little . . .
Fair Trade doesn't just ensure that someone was paid fairly, it empowers them with dignity and an opportunity for a better life.
I don't always get it right and not everything in my home and life is fair, but I'm trying. I'm asking. I'm resisting the easy, quick purchase and investing in age old skills that celebrate art and culture like handmade macrame earrings and a single scarf you can wear 9 different ways.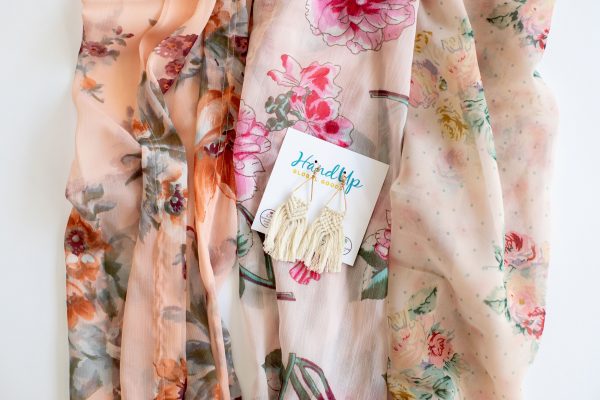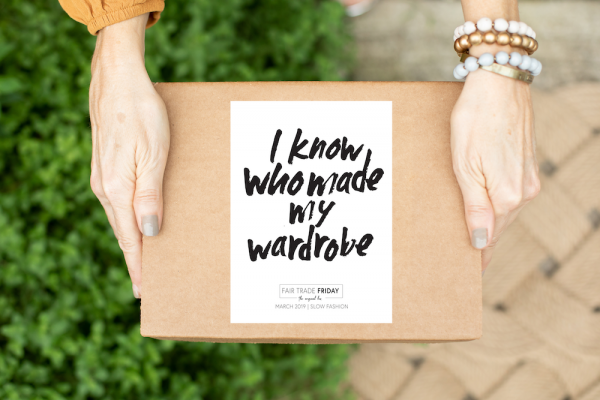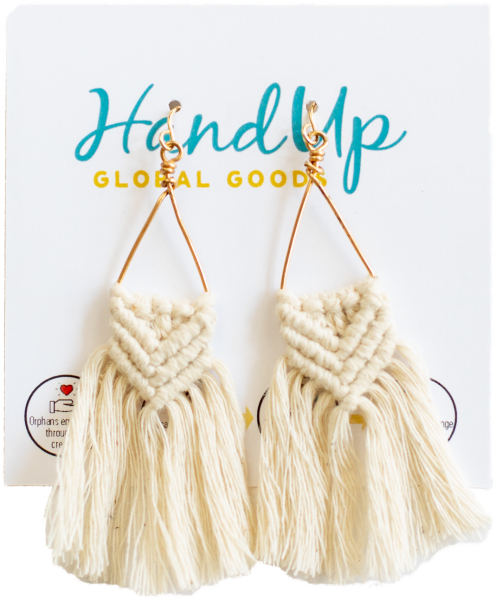 We have 70 of these gorgeous sets left and if you join Fair Trade Friday today for $32.99 you can get the amazing scarf and earrings for a limited time (offer ends March 25) Wait. Keep reading. There's more! When you join yourself or give a gift subscription, you'll not only get this incredible handmade duo (versatile scarf and macrame earrings) for your wardrobe, you will become a part of solving some of the world's most difficult problems like poverty and modern day slavery.
Slow down. Think about it. Why wouldn't we want to be a part of something so life-changing?
If you sign up today or if you're already a current club member, leave a comment on this blog post and you'll be entered to win a fair trade giveaway valued at over $250 (I will send one winner a basket of TEN of my favorite fair trade everyday items–like coffee, a coffee mug, candle, jewelry, clothes and more!)
Want to learn more about slow fashion, fair trade, buying second hand and educating yourself as a consumer? Mercy House Global is hosting two local events in the Houston area this Spring:
Color of Hope Launch Party this Saturday, March 23, with our first ever second hand clothing swap! RSVP here.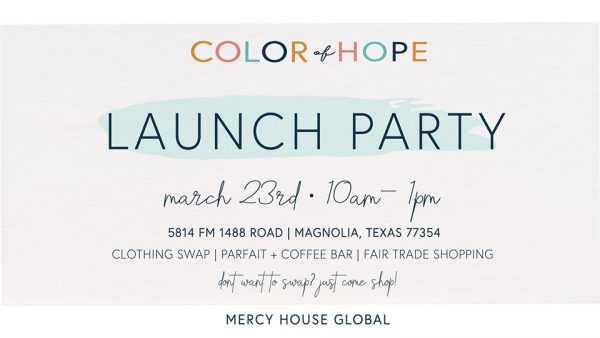 2. Spring Tea + Fair Trade Fashion Show, May 4, at Church Project. Get your tickets here.