As we dipped our crunchy garlic bread into tomato soup the other night, the random dinner conversation turned hilarious as it often does with a couple of teens, a tween, an exchange student from Ukraine and a large begging Sheepadoodle.
I can't remember who first started singing the old (and annoying) Elmo pizza song that was inspired by our Italian soup (Yummy, yummy, that's a pizza pie), but it led the conversation to my family explaining popular preschool shows they grew up watching to their friend from Ukraine.
We spent most of our time talking about all three of my kids all-time favorite character: Dora the Explorer. I laughed so hard as my kids tried to explain the adventure-seeking girl with her dark bob and pink shirt, along with Diego, Boots the Monkey and Swiper the Fox. We had Dora dolls and clothes and yes, over a span of years, three Dora birthday parties complete with maps, backpacks and a Grumpy Old Troll.
One of my kids told me that Dora had aged along with them and she was now a teenager. What?! My husband said he heard a rumor there was even a live-action film coming out in 2019 and in the middle of sipping soup, he pulled up this trailer. Before we watched it, we mocked in unmercifully. Because, really, a Dora movie?
Y'all. We hovered around the screen and watched the trailer twice! We loved it and you can bet there will be a family date in the future to yes, go see Dora the Explorer. Again.
Vamonos. Let's go.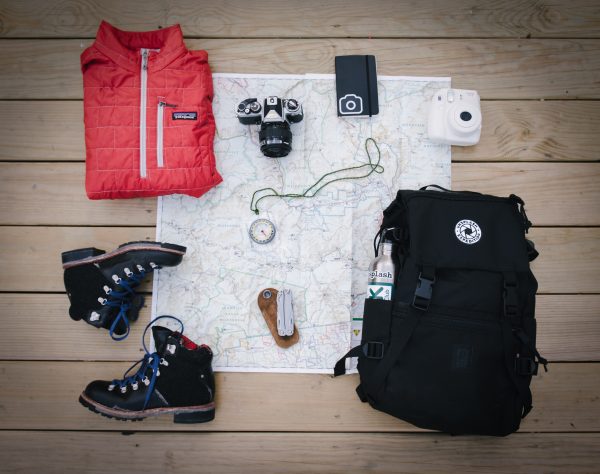 I thought about how this bueno character has literally been with my kids their entire childhood and I'm tickled she is back. In a crazy way, it makes my taller-than-me teens seem a little smaller. Younger.
I don't have to tell you that parenting is a wild exploration into the unknown and unlike Dora, we don't have an interactive map to lead they way. We feel our way through the baby years, stumble through elementary school and run and hide during puberty.
But here's the thing: this adventure leads us full circle. And I'm not just talking about the time I took my senior in high school to a popular "vintage" store in Houston and discovered everything in it was what I wore every day of junior high school for double the price.
Parenting takes us back full circle and we discover at the end of the road when we are waving our first off to college that it's simpler than we thought. When I hear about my 19 year old being kind to people who are different than her, sitting with the new kid, using her manners, sharing what she has, putting other people first, saying sorry when she's wrong, cleaning up her mess and making time for naps, I see she's living everything she learned in Kindergarten.
We may be on a crazy exploration with unknown obstacles ahead, but just remember, we don't need to have the map figured out. We need to travel the road together…whispering words of love, comfort and encouragement into their ears.
So, yes, parents, keep showing up and before you know it, we will be saying, Lo hicimos. We did it!