I am not brave.
I like safety. I like control. I like comfort.
I like a plan.
When I said yes to God, I didn't know where it would take me, but I knew I couldn't live another day for myself. I didn't know leaving behind my safe, comfortable life and waking up from the American Dream would take me on a journey of wild obedience.
But it has.
There has never been a wild thing about me–not my hair, my clothes, my lifestyle, my past. Nothing. I have always lived a calculated, well-planned, safe life. If you watched the first ten years of motherhood on video, you would hear me say "be careful" in a sing-song warning to my children 1, 784,200,290 times.
Safety first.
But now, with a God-sized yes tucked under my belt, people assume I am courageous.
That's what happens when we see people do something scary. But more often then not, they are terrified—I am still terrified. We don't need more courage to live out our faith. We don't need more bravery, we simply need peace to look fear in the face and discover that love is the cure for what scares us.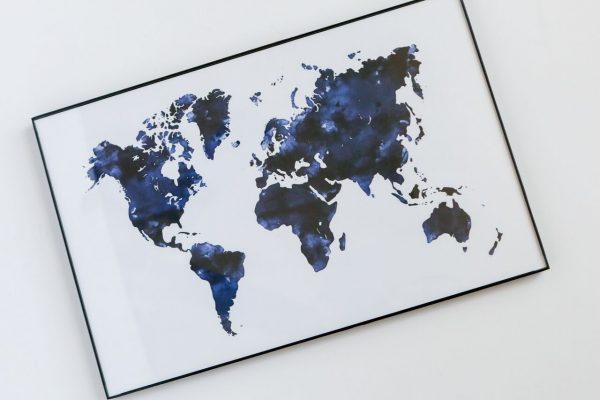 Whether it's losing our life for the sake of the gospel or dying to our wayward flesh, we can let our fear strengthen us. Fear is a present weakness; it is also a catalyst to keep saying yes.
So, you must know, even as I'm preparing for more trips overseas, out of my comfort zone, I'm still scared to death. But we say yes anyway.
"Give up yourself, and you will find your real self. Lose your life and you will save it. Submit to death, death of your ambitions and favorite wishes every day and death of your whole body in the end submit with every fiber of your being, and you will find eternal life." CS Lewis
Fear isn't just uncertainty wrapped up in the unknown. When we peel pack the layers, we discover a lack of trust and a loss of control. That's the root of fear.
Our yes to God should scare us.
Not to keep us immobile, but to keep us dependent on the One who asks us to say it in the first place.
Fear keeps us moving towards God.
"We loudly keep track of all the failures of commission around us, but never mention the countless failures of omission, all the mistakes that were made by not being bold," Seth Godin.
The times I have been most afraid in my life—quitting secure jobs, saying yes to a God-sized dream, entering my teenager's bedroom—these are the moments I have felt most awake. We think playing it safe and living within our comfort zone is the way to feel alive. But when we get dirt under our nails and follow Jesus into risky places, this is where we realize our comfort was actually slowly killing our joy.
Yes, there is fear in obedience. But peace keeps us on the journey.
Donald Miller says, "Fear tricks us into living a boring life."
So, keep going, scaredy cat, live bold. Anyone can be boring.