A few years ago, I was at the beach with my kids and we ventured out into the ocean. We didn't realize we were drifting until we tried to spot our colorful umbrella sticking in the sand. Before I knew it, we were in deep waters with waves crashing into us.
My kids clung to me and I was afraid.
I held on tight to my tiny swimmers and slowly inched our way out of the deep waters.
I can't tell you how many times I've been on dry land and felt that same overwhelming feeling.
Life can be overwhelming.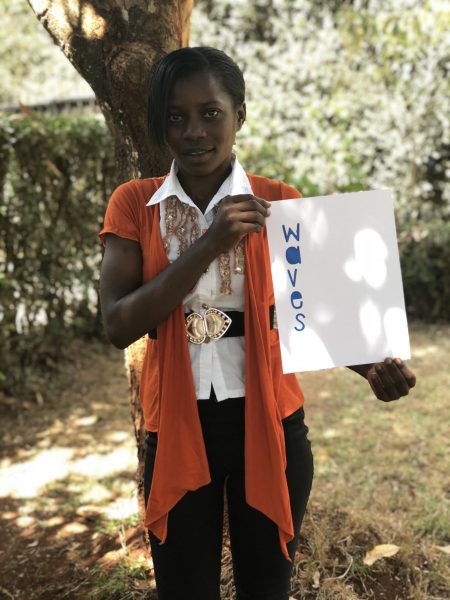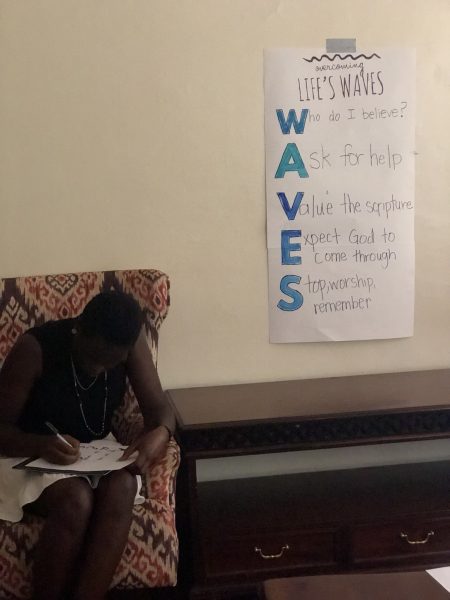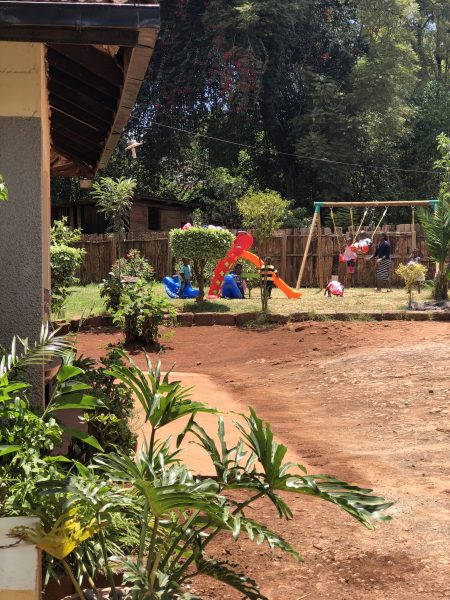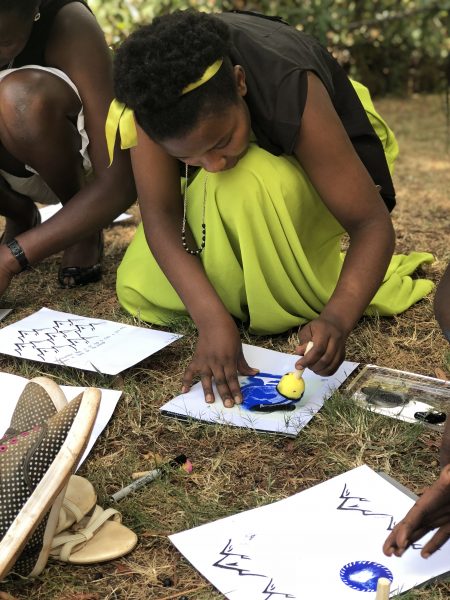 This week I'm in Kenya and we are leading an Art Camp and our theme is Overcoming Life's Waves. These teen moms know something about being overwhelmed by life's storms. It also hits close to home since most days I feel like I'm in too deep.
After a collage lesson, but before teaching stenciling, we talked about when the winds kick up and the waves crash over us, we have to remember Jesus is in the boat with us. Sometimes He calms the storm, but sometimes He just rides out the storm with us.
But we only have one option when the waves calm the winds cease and it's this: We choose to —
Get. Up.
As the girls intently listened and took down notes, I did too. Life's waves have knocked me on my butt recently and I have felt like I was drowning more than once.
Here's what we wrote down to help us remember:
W-Who do I Believe?
A-Ask for Help.
V– Value the Scripture.
E– Expect God to Come Through
S– Stop. Worship. And Remember.
When we finished the lesson, we did the only thing that made perfect sense. We invited Amena Brown into the room and projected this spoken word on the wall. I might have cried.
"You never thought you'd say, much less live the words,
"Get Up," but you did. You survived. You are here. Breathing." Amena Brown
Friends, you might be enjoying smooth sailing or you might be gripping the side of the boat wondering where in the world Jesus is.
Hang on. Hold tight. Get Up.