Every few months before I get on a plane, I get my medicine refilled. I pack the bottles of pills in my carryon and hold them as close as my passport so I don't get Malaria, so I can sleep through the night and so I don't have unbearable panic attacks.
Over the past couple of years, my doctor has asked questions about my trips overseas and slowly the story of starting Mercy House Global has unfolded while I wore a paper gown.
Last week, my sweet doctor cried as I answered her questions about what I would be doing this week in Ethiopia and the next in Kenya. I explained how I would be recording stories of how dignified jobs are changing lives and I told her I might get to meet the newest pregnant teenagers we are trying to rescue this Spring. She shook her head at the unbelievable stories and I could tell she was trying to reconcile her needy and sometimes fragile patient with the work of Mercy House Global.
Yeah, me too.
She said, "Kristen, you're so brave." Tears welled up in my eyes and I pointed to the pile of prescriptions in her hand and I said, "Those say otherwise."
But, you go anyway, she said.
I said her words over and over to myself as I kissed my kids goodbye and hugged my husband a little too long at the airport. I've lost count how many times I've stood in that same place saying "I'll be back soon" and it's probably pathetic that it hasn't gotten any easier.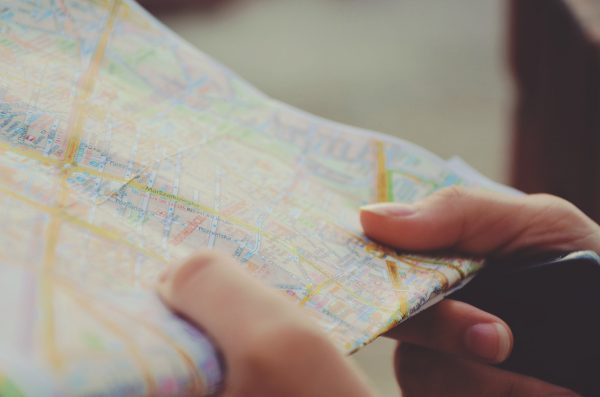 A single tear rolled down my cheek and I said quietly, "How exactly did this become my job?" And it wasn't said it reverence or awe, but disbelief and maybe even a tinge of regret.
I felt ungrateful for asking it. I know that it's easy for some people to see my life from the outside–the traveling and working in the non-profit world as their "dream job"…I know because I have an inbox of emails saying exactly that.
My husband was silent for a bit. I'm sure he wonders the same thing often. He finally answered, "Honey, you obeyed God and you have this job because you were willing to go."
I hated my next words, "What happens when I don't feel very willing." He just hugged me while I cried. And we were that sappy couple hugging and crying at the airport.
I'm enduring.
One of my friends wrote this on my Facebook wall, "Endurance is long obedience in the same direction."
But I got on that plane because Jesus didn't come back (even after I selfishly pleaded with him too). I'm doing something that may look brave but I'm just medicated. I'm learning to endure in the face of weariness and fear and a bit of unwillingness because the stories I'll be witnessing need to be told.
Maybe you're a little weary of my invitation, afraid of the stories, unwilling too. Believe me, I understand. I'm on a layover in Germany, getting ready to board a flight to Ethiopia and then I'll meet some staff in Kenya next week, please come with me.
Because it may be my job to tell the stories, but it's your job to listen.