Marie Kondo, says to tell your items thank you and if they don't spark joy, you should let them go.
I'm in Kenya this week and today, I sat in the home of a mom who was homeless in Kenya when I first met her and even though she has no idea who the famous Japanese organizing consultant is, I think they would get along great.
Because she literally owns less than 100 items and every single one of them sparks joy.
She's had a dignified job with Mercy House Global for two years that has allowed her to move into a home. The first time I visited her there, she rented chairs for my team to sit on. When I asked her how creating items for Fair Trade Friday has changed her life, she looked me square in the eyes, straightened the doily on the arm chair I was sitting in and said, "it has given me dignity."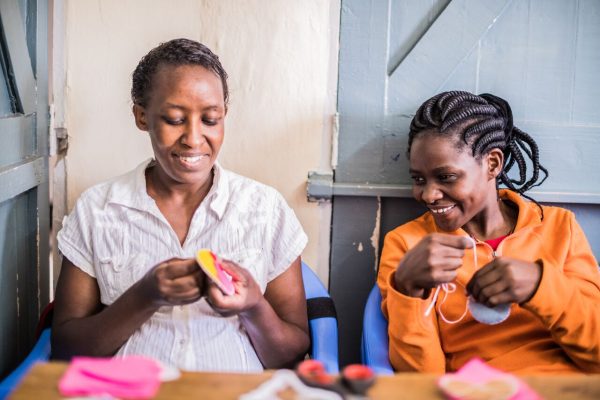 I absolutely cringe when people say to me, "Oh I don't shop at your Mercy House store or join your fair trade subscription clubs because I just don't need more stuff." I immediately know they simply don't get it. I can't judge them because I didn't get it for a long time either.  I don't need more stuff and honestly, you probably don't either.
(Warning: TRUTH BOMB) But when we buy stuff it's about us, when we buy fair trade it's about others.
When I made a decision to live a fair trade life a few years ago, I didn't realize I was also choosing to be a minimalist. But that's exactly the journey it puts you on. Fair trade is curing me of consumerism.
Someone said to me the other day that she sees buying fair trade and her Fair Trade Friday membership as a way to sponsor a mom. I loved that so much. My family has had 8 sponsored kids for more than a decade. If I got a letter I didn't like, I wouldn't stop sponsoring that precious kid. I'm committed to them.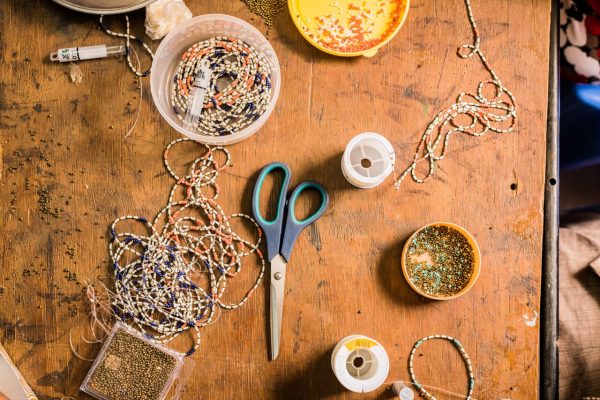 My dream is that people would join this fair trade journey–not because it will give you more stuff, but so that women around the world like Lucy can live in dignity with a hand up instead of a handout. Plus, the stuff we sell is stunning. Talk about sparking joy. And my dream for our club members is that they won't see fair trade as an extra that can be easily forgotten but as a powerful way to change the world.
Our culture of consumerism convinces us that our life is a mirror that shows us what we don't have. We glare into it and want more. But when we purchase fair trade, it turns our view into a window and that perspective changes everything.