"The bread that we give to feed another's soul is what miraculously feeds ours," Ann Voskamp.
He sat at our kitchen table and told us a story about bread.
"There was a severe drought in my country. I traveled to the hardest hit regions—to the people who were starving—and everywhere I looked I saw hungry people. So many had already died. They had no bread to eat," he said with a deep sigh. "I left the drought-affected area, and the same day I got on a plane to the USA. When I arrived my host took me from the airport to a grocery store and led me to an aisle filled with fresh-baked bread. He asked me to choose the kind of bread I wanted to have with the dinner his wife was preparing. There were so many loaves—row after row of loaves of bread. I stood there for several minutes, and then I told him I could not choose. I was no longer hungry because when I closed my eyes, I could still see the starving."
I can't tell you his name or show you his picture because revealing his identity could endanger him in other parts of the world. But I can tell you that the man who sat at my kitchen table risks his life daily in dangerous places to make disciples who make disciples. Years before we met our friend, we read miraculous stories in disciple-making books of his work among Muslims and how God was using him to spread the gospel to unreached people. I cannot describe the honor it was to feed him, provide transportation while he visited our city, and listen to his stories with our kids.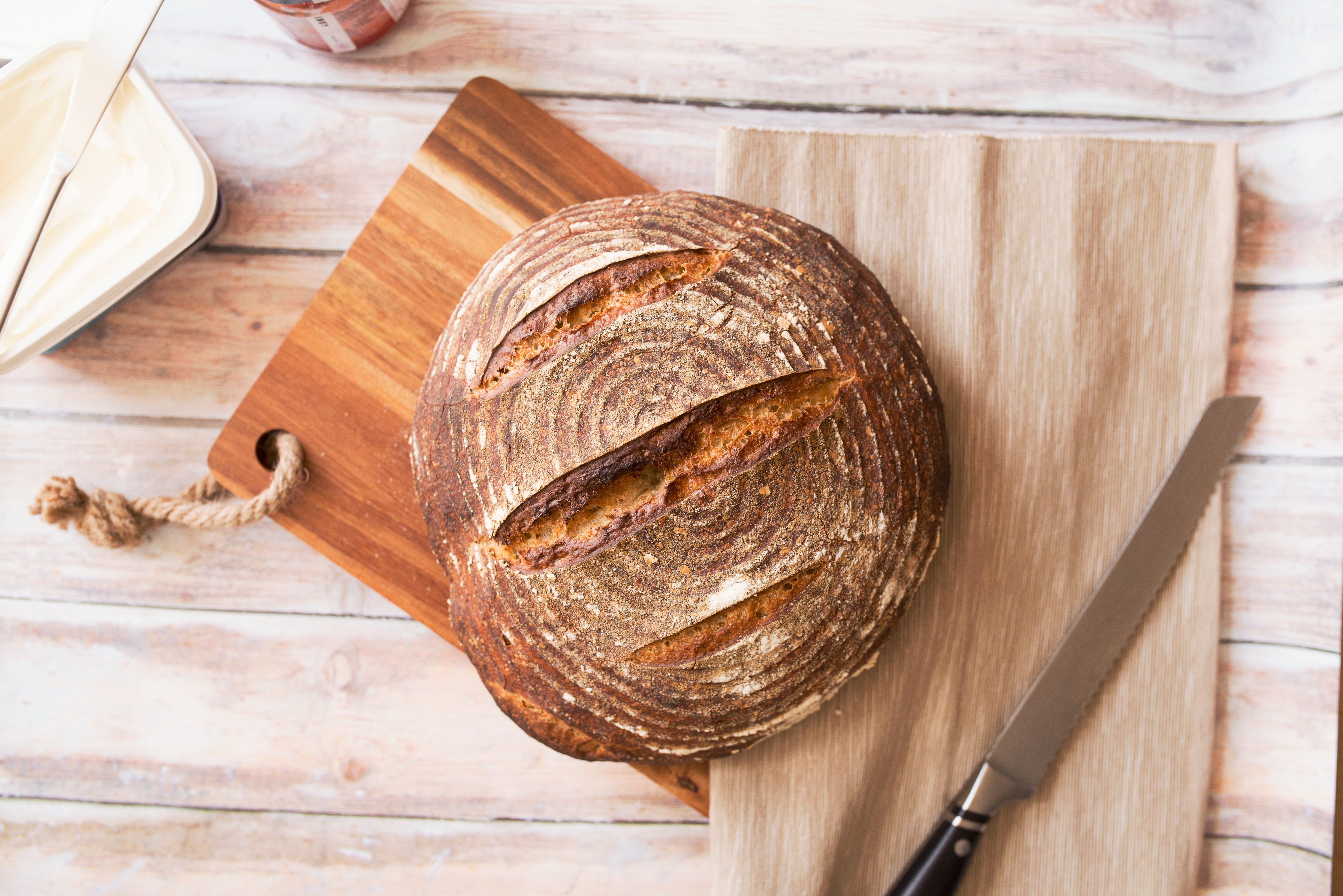 It was humbling to have him sit at my kitchen table in my middle-class neighborhood where we eat all the bread we want.
I am not a generous person by nature. Just ask my daughters, who like to borrow my clothes and jewelry. Nor am I a great cook. I can follow a recipe, but I cook only because people in my house want to eat, not because I'm passionate about cooking or creative with food. I'm an introvert so people drain me. Put all these together and I'm not exactly the hostess with the mostest.
But sometimes when we do what makes us uncomfortable—such as have houseguests from around the world—our tables become altars and our kitchen rugs become holy ground and we are filled with much more than food. From what I can tell so far, I'm raising a high percentage of introverts. I want them to see me stepping out of my comfort zone, not hiding behind it, so they will have the confidence to follow in my footsteps. In that sometimes-awkward time of stretching us God also comforts us and gives us so much more than we give.
My table has never lacked bread, and I have never known the kind of hunger our friend described. I have not experienced the desperation I saw on the faces of the mothers I met in Kenya. But in that moment in my kitchen with my discarded to-do list, I was desperate to hear his answer. I asked him to tell me how to reconcile both places, both peoples—those who do not have enough and those who have too much. "Traveling between the two places makes me thank God," he said. "Sometimes God asks us to be a bridge. And the challenge is to trust God because he is sovereign."
Sometimes God asks us to be a bridge—something that connects two places and peoples. I tucked his words away in my heart for when my feet are straddling two continents. But nonprofit leaders aren't the only bridges connecting the poor to the rich. Every believer is a bridge to an unbeliever. Our homes are the first places we should start building because we are bridges for our children to find God.
Acknowledging what we have and what the world lacks will break us. Becoming a bridge—a place to span the gulf in between us—will break us. It's in the breaking that we learn the true beauty of giving.
A few nights ago, I sat at my kitchen table and broke a loaf of bread in two, then passed it to my son to tear off a piece. As we nibbled on the crusty loaf I thought of the holy man who had sat in the same spot and told me about the world that didn't have bread to eat. I swallowed my bite of bread and whispered a prayer for the hungry and desperate on both sides of the world, for those who have too much and those who don't have enough. "Give us this day, our daily bread. . . ."
–excerpt from Raising World Changers in a Changing World
"Some of us try desperately to hold on to ourselves, to live for ourselves. We look so bedraggled and pathetic doing it, hanging on to the dead branch of a bank account for dear life, afraid to risk ourselves on untried wings of giving. We don't think we can live generously because we have never tried. But the sooner we start the better, for we are going to have to give up our lives finally and the longer we wait the less time we have for the soaring and swooping life of grace," Eugene H. Peterson
Share what you have, friends. You won't have less, you will have more.