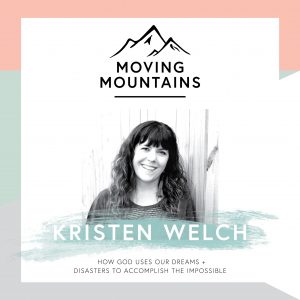 Except from today's podcast:
Yesterday, I saw a mom struggling with a toddler in one arm and a baby on her hip in Target and it jogged a memory of me doing the same nearly two decades ago. Or was it really yesterday?
That baby will be in a senior in high school in a couple of months and that toddler just finished her first year of college. I'm desperately trying to find the slow down button. Tell me if you know where it is.
The moment made me reflect on my family and the choices we've made to be missional. It's one of the biggest questions younger moms ask and trust me, I'm no expert, but I'd love to share some practical steps we've taken, some mountains we've seen moved along the way. Your kids might be like mine, with just a bit of time left under your roof but it's not too late to add one or two of these suggestions to your home…
Click to play.
Podcast: Play in new window | Download
Subscribe: Android | Email | Google Podcasts | RSS