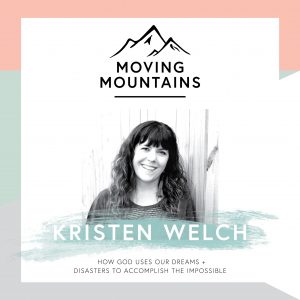 God rarely does things the way we think he should.
While we're waiting to do something important, God is doing something important in us.
He is refining us. He is making us uncomfortable. Dependent. He is revealing His strength in our weakness.
It's a truth that's hard to grasp in the middle of the waiting. But it's truth our heart needs to hear.
Most of Jesus' life was spent doing what he wasn't sent to do. He was preparing Himself. And if Jesus needed time to prepare, we do, too.
Story after story in the Bible reminds us how God impositioned his people, only to position them. He made Joseph uncomfortable in a prison to position him on a throne. He made Daniel lion's food, only to proclaim His glory in the fire. He made Esther prepare her body and heart to be queen, only to position her to save an oppressed people.
And He will do the same with you.
But, what do we do while we are waiting? I love Ann Voskamp's advice, "If you're waiting on God, do what waiters do, serve."
Click Play below to listen:
Podcast: Play in new window | Download
Subscribe: Android | Email | Google Podcasts | RSS