Guest post by Janel Breitenstein
My daughter is the one I have to watch.
She has a heart the size of Alaska. She's volunteering to babysit at an ongoing Bible study this summer. She's already signed up to help at VBS.
But I also noticed she's not sleeping.
In the summer–as in, no grades looming over her, no schedule demanding she rise at 6:15.
To make a long story short, we discovered that her not-sleeping was linked to perfectionism–and even rejection.
It was quite literally keeping her up at night.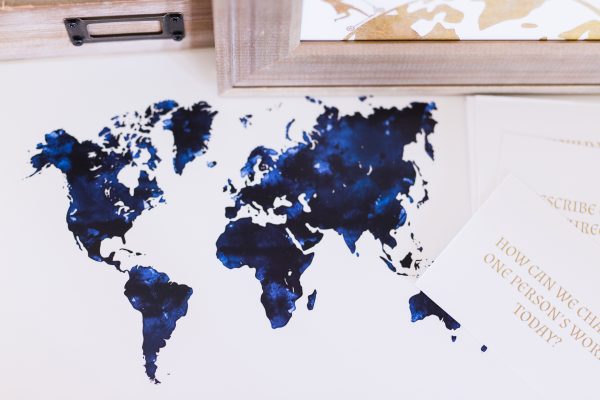 So there's that weird tension as we raise world-changers, right? How can we spur them on to lives that love well, that pour themselves out…without connecting that missionality to their sense of value?
Hi, I'm a Former Perfectionist that Never Was One
I'm Janel. I used to think I was a perfectionist. (Your turn. "Hi, Janel.")
The reason I thought I was a perfectionist was actually because I hated my own failure. (I'm not speaking for any other perfectionists, so all of you truly detailed people can relax.)
In my leaking insecurity and steadfast identity in my accomplishments, I longed to be unchained from all my weaknesses and flaws.
And that, I think, is what we want to free our kids from, even as we raise them to be missional: from finding who they are in what they do.
Author J.D. Greear writes,
There are only two kinds of religions: those that teach you to obey in order to be accepted; and those that teach that you obey because you are accepted. In every story…from the Bible…God confronts attempts at self-salvation.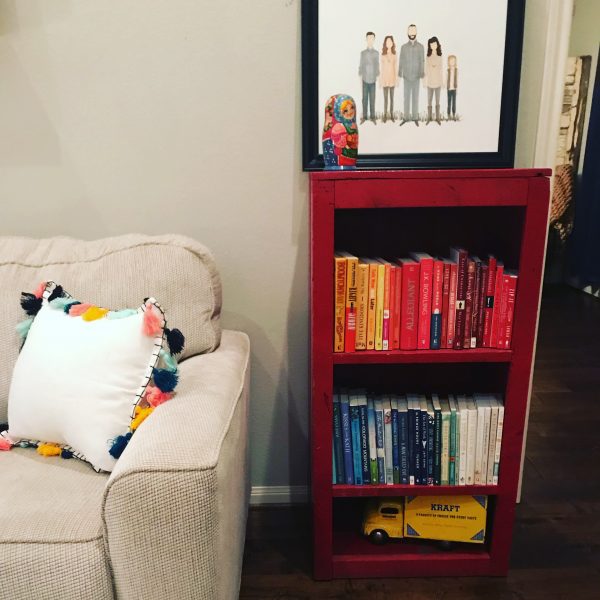 So to my sleepless daughter last week, I said what I need people to say to me.
You don't need to be afraid of not being perfect, or even of disappointing people.
Jesus loves you. So you can do all this great stuff–loving people, being kind, achieving. But don't do that stuff so he'll love you. That's backwards.
You are loved when you cannot perform. You are loved because you are his and you are mine.
Helping Kids Observe Rhythms of Rest
At the risk of sounding buzzworthy, I do stress self-care to my little achiever. I want her to find her inner Mary–the one who sits with Jesus and just drinks him in.
In teaching her care for the body God gave her, I try to communicate she isn't his slave. She's his daughter.
She's not judged by what she can turn out or what she can't. I'm thrilled when she serves, but she is more than what she does.
Evelyn Underhill once wrote,
St. Theresa said that to give our Lord a perfect service, Martha and Mary must combine….
Thousands of devoted men and women today believe that the really good part is to keep busy, and give themselves no time to take what is offered to those who abide quietly with Christ, because there seem such a lot of urgent jobs for Martha to do.
The result of this can only be a maiming of their human nature, exhaustion, loss of depth and of vision, and it is seen in the vagueness and ineffectuality of a great deal of the work that is done for God.
Our culture has perfected the efficient, frantic, enthusiastic hustle. And too often–Africa taught me this–my Americanness attaches its values of achievement and busyness and performance to my Christianity like some oversized barnacle.
We frequently evaluate our imaginary Christian resumés–and maybe our kids'–to make sure we're doing enough. Whatever enough is.
(And it can be really hard to differentiate between service that glorifies us and service that makes much of God.)
Rather than letting our "fruitfulness" flow out of a full relationship with the Vine, we may resort to stick on fruit, like our lives are some oversized flannelgraph.
Because I Don't Believe It Myself
So maybe you're seeing the truth as you read this, like I am. Sometimes the reason it's hard for me to communicate this is because I don't always believe it myself.
I want to be the kind of parent who creates world-changers. So sometimes I impose my dreams on my kids.Or I emphasize appearance over shepherding my kids' hearts. I allow my kids' achievements–including their ability to serve–to determine my sense of accomplishment.
So if I want to communicate this all-important truth–You are not what you do; Jesus already "did" for us–first, it requires my heart believing it.