WHAT IS MAKING ME HAPPY: Summer. I, mean, it's only the first week, but I'm still optimistic that there's one more cool front coming before the nearly 100 degree weather is here to stay. I've had all my kids home under the same roof for the past few week and nothing makes me happier! I'm also sending my oldest to an internship in Thailand and I'm really excited for her.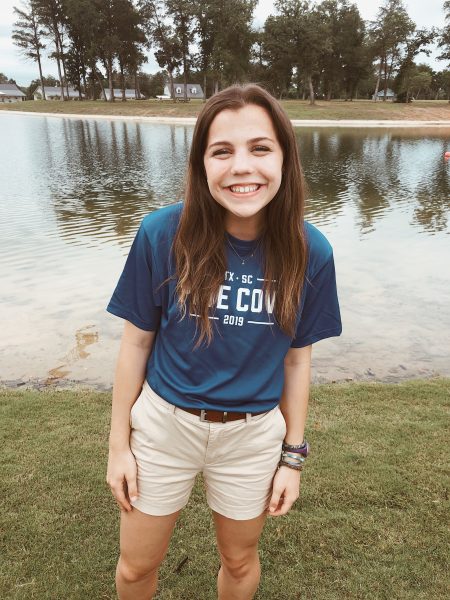 WHAT I'M READING: The Road Back to You. This book is a great place to start if you're interested in the Enneagram. I'm a 1 wing 9. What are you?
WHAT I'M WATCHING: Grand Hotel on Netflix-it's a mix of romance, mystery based on a wealthy family of hotel owners who make a lot of bad decisions. It's in Spanish so I'm reading subtitles which means I'm forced to only watch TV (and not multitask!) If you prefer historical fiction in English, I highly recommend Poldark on Amazon Prime.
WHAT I'M LISTENING TO: Mike Rowe's (the host rom Discovery Channel's Dirty Jobs) podcast called The Way I Heard It–it's short, interesting and something the whole family can listen to. (Have you been listening to my new podcast? This is my most listened to episode so far)
WHAT FAVORITE I'M WEARING: these new travel pants that I got for Mother's Day and these perfect summer earrings that add a pop of color to everything I own.
WHAT I'M COOKING: Fresh veggies. I watched this documentary with my husband last weekend (we know how to rock a date night) and it really made me think. I'm no health nut but I love feeding my family fresh food. (I'm buying garden fresh from a local refugee from the Congo who is supporting his family with his small farm).
WHAT I'M LOVING AT MERCY HOUSE: today's flash sale for graduate gifts and these super cool fair trade Father's Day gifts
WHAT IS BRINGING ME PURPOSE: The refugee community in Houston. Our family is on a team with Houston Welcomes Refugees and we met a new family at the airport, arriving from Syria last week. I wish everyone could spend a day with a refugee family. It's eye-opening to walk in the shoes of people who have lost everything and are starting over as neighbors. Thank goodness for Google translate!
WHAT HAS BEEN HARD THIS MONTH: Saying goodbye to some of my favorite Mercy House staff who are moving out of state and into different seasons. We celebrated one of them by wearing her "work uniform"–a world changer t-shirt, socks and sandals. We are weird.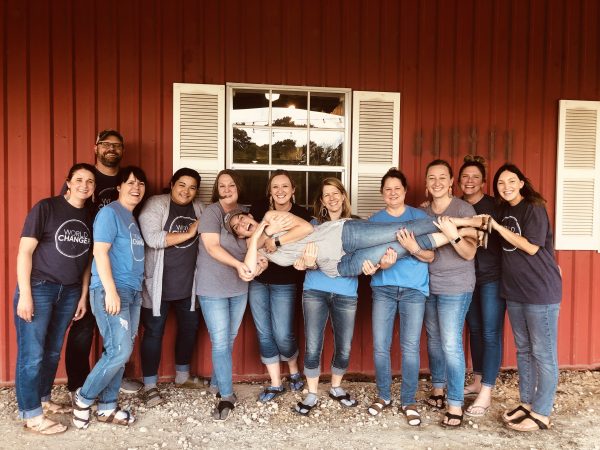 WHAT I WANT YOU TO JOIN: Fair Trade Friday. I know y'all know about the fair trade subscription club we run at Mercy House that provides thousands of dignified jobs every year while also supporting our teen mom maternity homes in Kenya. But did you know that this summer's exclusive items are amazing and some of our best themed boxes yet? Trust me. You want to join now so you don't miss out!
WHAT I'M LOOKING FORWARD TO THIS SUMMER: A 25th wedding anniversary trip to Cancun while my kids are at church camp and a few unplugged days in the mountains in August. Are you going anywhere?
WHERE I'M HANGING OUT ONLINE: My Facebook Community (Group)–I love the interaction, the book suggestions, the encouragement. Join us!