It's only happened twice in my life.
Once, five years ago, when I visited Anne Frank's house in Amsterdam with my family on our way home from Kenya and again, last year, when I visited the Holocaust Museum in Jerusalem:
As I walked up the same narrow stairs and stepped into the same tight quarters that Anne hid in for months in The Netherlands and then as I witnessed the horrors of the Holocaust in Israel while standing on a plexiglass floor that held the shoes of those killed in the furnaces, both times I was surprised of the  history that made me feel moments of shame to be from America.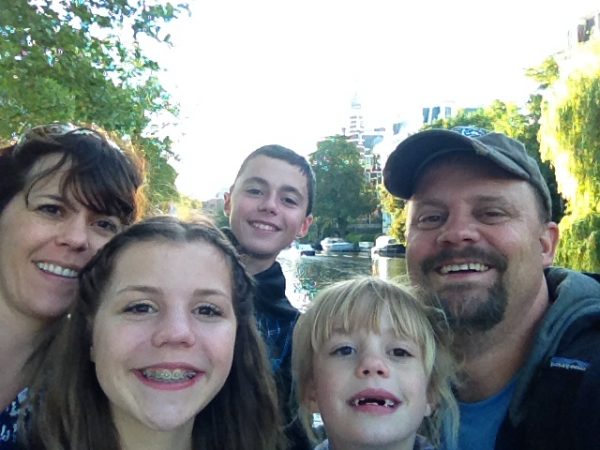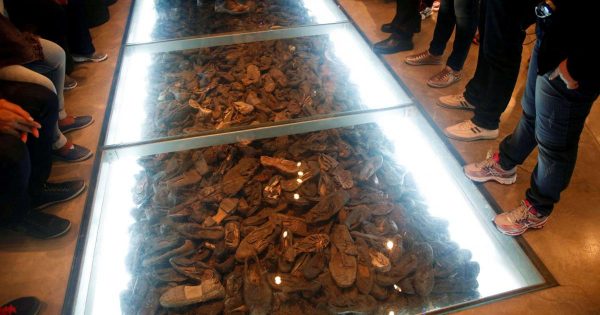 In both situations, reading history taught me that our nation turned its back on the undeniable need in our world. We refused millions, including a boatload of refugees under the watchful eye of Lady Liberty and when Anne Frank's father wrote that America was their only option of escape and sent a letter to a high-ranking US authority, they were denied entrance.
"The uncomfortable possibility that Anne Frank might have survived the Holocaust (she would be in her 80s today) but for the U.S. wartime barriers to refugees, is worth pondering," (source)
When we look at history in connection with our government's travel ban to refugees and new desire to allow zero refugees into our country in 2020, we have to wonder if we are okay with history repeating itself. When I heard this initiative to allow NO refugees in 2020, I felt it again–the shame.
It might be easy to think–Oh, it's not the same. And we would be right. It's not the same, it's worse.
History tells us there were 7 to 11 million displaced people after World War II.
Today, there are over 70 million, 25% of them from Syria alone.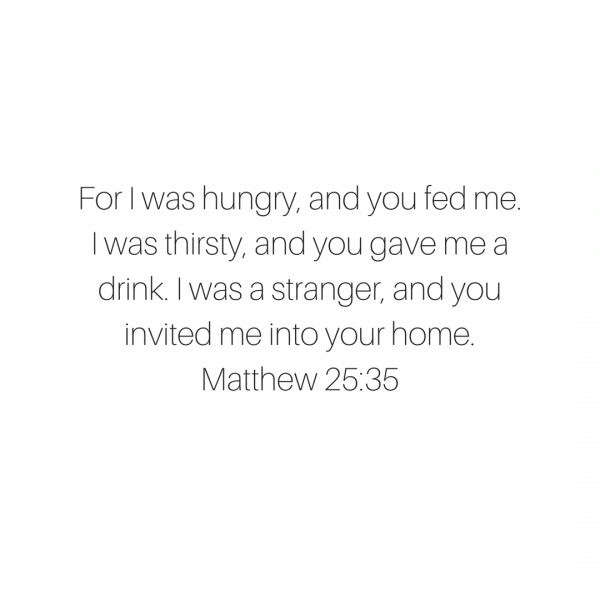 Why are we safely living in America, free to pursue our dreams and interests while 70 million people were born into countries that they have had to flee? God's Sovereignty. We don't get to choose where we are born, we only get to choose what we will do with what we've been given. When I was learning about the refugee crisis, I participated in an activity to try and understand how people feel when they go from their normal life to one on the run, sometimes overnight.
We were told to write down what we valued most on notecards and shuffle them. I wrote down my husband and kids names, my country, my freedom, my job and my home. Someone came and randomly took half of my cards cards and said, "Now, this is what you have left." I turned my cards around and my country, home and one of my kids along with my husband were missing from my stack. For the rest of the evening, I felt unsettled and sick just imagining this kind of loss.
Amnesty International is calling for the United States to return to previous levels and admit at least 95,000 refugees in Fiscal Year 2020. "It is beyond shameful and a new low, even for this administration, to even consider accepting no refugees to the U.S.," Mace said.
"People are in need all over the world – families, children, human beings with unique stories and lives on hold," he added. "Zero will never be an acceptable number for any country let alone a country with so many resources and people willing to welcome new neighbors looking to rebuild their lives in peace and safety." (source)
And while I cannot bare to see history repeat itself and feel helpless to stop it, I refuse to be silent. I agree with former Ohio Governor, John Kasich, who recently said, "We're losing a little piece of our soul every time we….allow this kind of rhetoric…to be announced without people pushing back saying, 'alright, that's enough."
What in the world can we do?
Whatever you do, please do something. Doing nothing is not an option. Will you join me in refusing to remain silent?