I wrote this post one year ago. Since that time, I've learned a lot more about rest, work and myself and mostly honoring Sabbath. I can't wait to tell you more about it.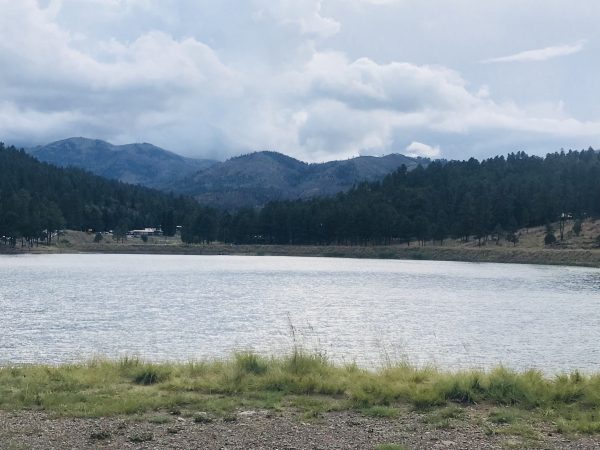 Today was my first day back to work after taking a one month sabbatical. Our family packed a few bags and our fluffy dog and headed to the mountains.  It's the first time in decades that I've forced myself not to work, create or do.
And it was hard.
But, oh so, good.
I learned some lessons and remembered some truths I'd forgotten. I realized I'm actually at that stage of my life where I talk about the weather. Like a lot. When you exchange one hundred degree humid Texas weather for fifty-five degree mornings and evenings you understand how old you really are. Because you can't stop commenting on the weather and talking about the breeze and mentioning the crisp air and . . . sorry, I'm doing it again.
Here are some other things I learned:
I'm a workaholic.
I hate to admit it but they say confession is good for the soul. I absolutely love my job at Mercy House Global. I love empowering impoverished women. I adore creating jobs. I'm crazy about product creation. I'm addicted to writing. I love what I get to do. But the nature of the work I do is stressful, emotional, challenging, and full of spiritual battles and discouragement and no matter how hard I work or successful I might be, it never ends. My work is the perfect breeding ground for burnout and much worse.
Leaving work behind is hard.
It took weeks to prepare to leave for a month. The planning and preparation was simply exhausting. There were many moments when I wondered if resting was really worth and if things could truly continue without me…probably the most clear sign that I needed to leave.
Coming back is harder (if you really "leave").
I never dreamed how hard returning to work would be. I sat in the parking lot for a good ten minutes today taking deep breaths and convincing myself it would be okay. I think a true indication of rest is trusting your team to handle everything while you're away. And I did that so well that I was a little afraid to hear all I'd missed. (I was worried for nothing! Mostly 🙂
My family is more important than ministry
Now, I know this. But I need the reminder constantly. I've been sensitive and tuned into the fact that my oldest daughter is leaving for college in a few short weeks. I know that our family dynamic will never be the same and even though I really despise all those articles about seizing the moments, I get them now more than ever. It was so healthy and positive for my kids to see me rest. I have modeled what a workaholic looks like, But I don't just want them to know that serving and living on mission is amazing, I also want them to learn what balance looks like.
Ministry will go on without me
I once heard someone say, "The people who go the distance are the people that can pull themselves from the game and sit on the sidelines-regularly." I think this is the most profound reminder I received over the past month. My work isn't really mine. I'm following Jesus wherever He leads and one day He will lead me away from Mercy House. It will go on because it belongs to Him.
Self worth isn't supposed to be connected to success
This is a hard one. When things are going great with work and ministry, I feel better about myself. And well, when they aren't, yeah, I feel crummy. Discouraged.  Depressed. I remembered this past month that what I do isn't as important as who I'm connected to.
Leaving gives other people a chance to step up
This may be my favorite and I think it's self explanatory. A wise friend once told me that my job should always be to work myself out of job. I thought they were crazy words until I understood them.
Being quiet fills your soul
There's so much noise in my life. I will say when you take your 3 kids and dog with you to a tiny condo in the mountains for nearly 30 days, there will be noise and boredom and crazy eyes. But tuning out the demands and pressure of life creates room for something else–peace and quiet. It's rejuvenating.
And makes space for creativity
Something wild happened when I unplugged and stopped being ultra productive, I felt inspired. I had what I'll call 3 God Ideas in the quiet I carved out. And although I made myself not create, I'm itching to now that I'm back..
Rest is critical
We've been planning this for over a year (mostly since our board of directors insisted that we take it) and we've decided we need them more than once a decade. Mostly, I learned that rest is what is going to keep me going. And that seems worth it all.