I love my life.
Recently, I was telling someone about my weekly trips to visit refugees in Houston and I sighed deeply at the honor of this opportunity and the purpose I felt and finished my thought with, "Ah, I love my life."
My friend looked at me and said, "I cringe when I hear those words…not in the way you just used them, but my family says that all the time and they are referring to the ease and comfort of life and all the stuff we have. They literally love their lives because we've made it all about them. We have spoiled our kids with too much and they are in love with getting more than giving," she explained sadly.
I knew exactly what she meant because I have spent the last decade trying to undo my resolve to give my kids the world. I've found the remedy in showing children the world instead of trying to give it to them.
Her confession made me think of the scripture in John 12 that says, "Those who love their life in this world will lose it. Those who care nothing for their life in this world will keep it for eternity," and I understood her grief in our topsy-turvy world.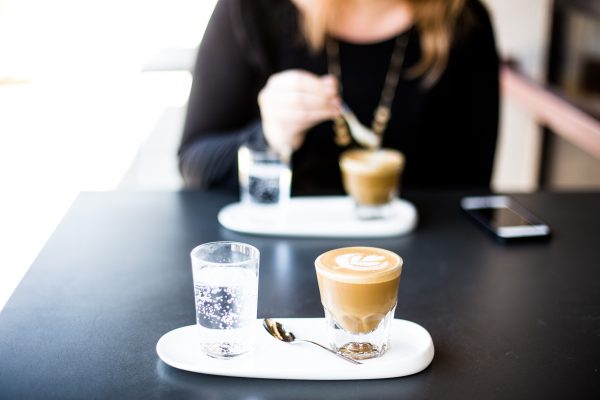 Because I have loved my life in this world. But that love left me feeling empty instead of full.
I don't think it's wrong to love our lives. As parents, what feels better than happy kids?  But I think we have to eventually ask what exactly do we love about our lives?
How do we raise kids who love their lives–filled with people and purpose–instead social media and shopping?
If we adore our every day -and raise our kids to feel the same-because they are filled with comfort and stuff -that's a temporary kind of love that passes when the high of our fun day and the shine of our new stuff ends.  According to Gallup poll and the latest surveys, our culture is the unhappiest its ever been. The data showed we have more than we've ever had–more money, better jobs, bigger cars, and we are more addicted to technology than ever before.
David  Platt says, "We are settling for a Christianity that revolves around catering to ourselves when the central message of Christianity is actually about abandoning ourselves."
I think this abandoning or "losing" ourselves refers to giving our lives, our time, our resources away…sharing what we've been given with those who have less. This kind of "loss" fills us with more–more joy and more purpose. It's the best kind of life to love.
More than anything–I want my kids to love their lives. I want to love my life.
I just want us to love it for the right reason.