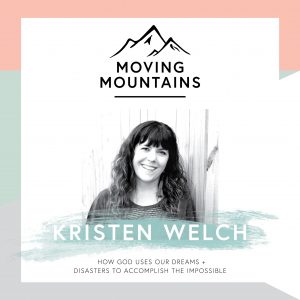 Podcast Transcript (scroll down to LISTEN):
If you've read anything I've ever written, you might have picked up on a theme of inadequacy or an overwhelmed tone. You would be right. I wrote these words in 2014:
I used to think my greatest fear was inadequacy.
I believed these words for a very long time.
You could never do that.
You aren't good enough.
You cannot make a difference.
You will fail.
But the day I said yes to something bigger than my capability, I discovered being inadequate -not having all the answers, not being successful, not being enough–these weren't my deepest fears.
My deepest fear was rooted in the unleashing of my yes. I realized the unbelievable, unspeakable power of that little word would thrust me into an unknown world of faith-walking and desperation for Jesus.
And that terrified me.
Because I'm still inadequate. No matter what I do, what I learn, there's always something I don't know.  We cannot rescue or save or even get our kids to listen half the time. How dare we have the audacity to help another human being?
I live in that place.
But when we hush that voice and step out anyway, we aren't depending on ourselves. We are trusting the God of the Universe to act through us.
And that is where our fear lies. What if He asks me to something that is hard? What if I have to give up something I love? What if He uses failure instead of success to reach others and change me?
"Our deepest fear is not that we are inadequate. Our deepest fear is that we are powerful beyond measure. It is our light, not our darkness that most frightens us. We ask ourselves, Who am I to be brilliant, gorgeous, talented, fabulous? Actually, who are you not to be? You are a child of God. Your playing small does not serve the world. There is nothing enlightened about shrinking so that other people won't feel insecure around you. We are all meant to shine, as children do. We were born to make manifest the glory of God that is within us. It's not just in some of us; it's in everyone. And as we let our own light shine, we unconsciously give other people permission to do the same. As we are liberated from our own fear, our presence automatically liberates others." -by Marianne Williamson
Incredible.
We were created to shine. We were born to make His glory known. We were fashioned to unleash the power of God.
Being inadequate is scary.
But never saying yes is far more terrifying.
For years, I felt like God should have asked someone else to climb this mountain. Surely, there were better-equipped, more qualified people. Surely, there are other women who are smarter, wiser and braver. I would whine and complain to my husband and he would listen. He always said, "Honey, this –THIS- is why God asked you. Because you're becoming the person He wants you to be and He is shining in your weakness.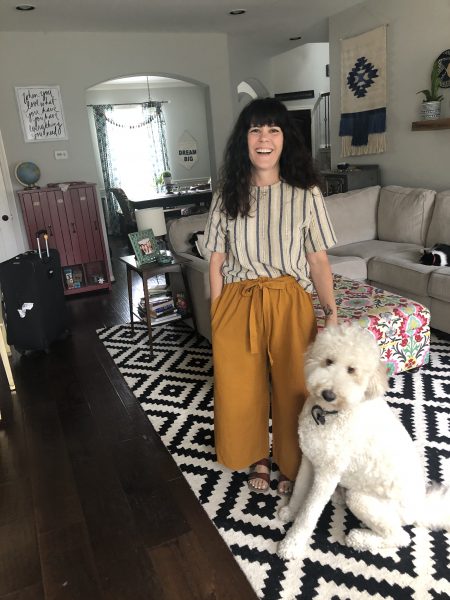 More recently, God has used a practical tool to show me me in a completely new way. Before I tell you what this resource is, I want to offer a disclaimer. I don't think we should lean too heavily on personality tests. I think resources like the Ennegram and Myers Briggs can be helpful, but we should not let them tell us who we are…but instead they can offer us a closer look in the mirror.
So why are we so eager to receive this kind of information about ourselves? "In spite of the relative sophistication of society today, people remain a mystery to themselves as well as others — and they are always curious to get a bit of insight as to what they're really like," says Pamela Rutledge, director of the Media Psychology Research Center, and faculty at Fielding Graduate University.
"People like confirmation of their qualities, particularly strengths. In spite of the frivolity, we all have an existential craving to be validated and 'seen.'" According to a study in the 90s, published in the Journal of Personality and Social Psychology revealed three major motives behind self-evaluation: self-assessment (the pursuit of accurate self-knowledge), self-enhancement (the pursuit of favorable self-knowledge) and self-verification (the pursuit of highly certain self-knowledge).
And that is exactly what Strengths finder, a tool created by Gallup, has done for me. A podcast called 5 Leadership Questions summarized Strengths Finder as "a tool that helps you manage what you're bad at but develop what you're best at." If you read about the test or the accompanying book, it will tell you that this resource will help you:
learn how to develop their greatest talents
use their customized assessment results to live their best life
improved self-awareness
a new way to explain who you are to others
proven ways to improve your performance
Author Tom Rath who explains a lot about Strengths Finder says "From the cradle to the cubicle, we devote more time to our shortcomings than to our strengths."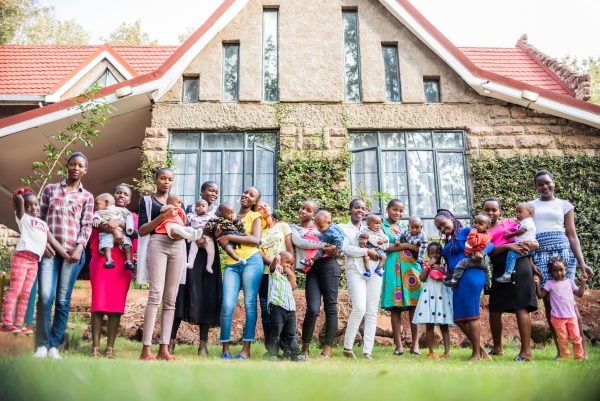 Six months ago, I took this test online and it "told me" my 5 strengths. Immediately, I loved the positivity of this resource because the focus wasn't on my weaknesses. I, mean, who else doesn't want to talk about those?
I am in no way an expert in any of these tests, but I thought by telling you how one has impacted and encouraged me, it might also inspire you. I have learned so much about myself through this resource:
My top 5 strengths, according to Strengthsfinders:
Strategic- a problem solving skill
Belief-believe in core values
Activator-impatient for action
Command-leads you to take charge
Achiever-you are driven to achieve
"Talent (a natural way of thinking, feeling, or behaving) × Investment (time spent practicing, developing your skills, and building your knowledge base) = Strength (the ability to consistently provide near-perfect performance)" Strengthsfinders.
I took the test after a friend and business owner suggested it and she encouraged me to have our staff at MHG take it too because it's such a great tool for businesses and non-profits.
We did that and it has been truly enlightening for our team…to better understand how strengths play out in the workplace, my friends suggested having a coach come in and talk about with our staff. The coach volunteered to come in and chat through the results with our staff.
He didn't know who was who at the table and as he read through the combination of strengths on the results in front of him, he said this person has an unusual combination of strengths. He read them off and asked who they belong to. I raised my hand and he said, "what do you do here?"
I started Mercy House.
"Ah, that makes perfect sense. You saw a problem with your strategic strength and the activator part of you had to do something to solve it. You possess command so you could get people to join you," he said.
My eyes filled up with tears because it felt like the first time that maybe, just maybe I am supposed to be doing this. It might sound strange that a simple online test could validate me, but it really helped me understand the way God created me and how I had to do what I'm doing. I have thought about that moment since in my most vulnerable and weakest moments and God has used it to encourage me.
It has helped me not only understand my staff but also my children. As a family, we took the test and it has offered my older kids some career guidance based how God created them.
This resource has shown me that I have what it takes to move mountains. You do, too.
Recommended Resources in this post:
Strengths Finder (code for online test is inside book)
Gallup Podcast Theme Thursday –a great place to start is to find your strengths in the list and listen to each 20 minute podcast. Enlightening!
CLICK TO LISTEN
Podcast: Play in new window | Download
Subscribe: Android | Email | Google Podcasts | RSS