I will never forget seeing my first African sunset ten years ago.
The year-round fall colors of dusk highlighted the beauty and the heartbreak of a breathtaking, broken place.
My normal, right along with my heart, split in two and if it weren't for hope, I wouldn't have returned home from Kenya and its stunning sunsets to start Mercy House Global.
Hope rose.
I did, too.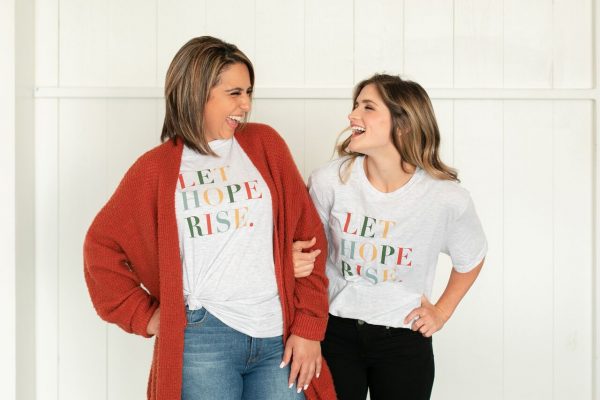 Because that's what we do–believers–we hope for the impossible. We believe God –the One who hung coconuts from trees and gave us clay from the earth and the ability to take nature and create dignified jobs with it. What a God.
From the shores of Tanzania where coconut shells are shaped into earrings, to the tiny slum homes in Kenya where paper beads are rolled into necklaces, to the warm homes of Houston refugees from Sudan  and Nepal, where bracelets are beaded and clay is rolled into earrings, to the mountains of Haiti and the desert of Azerbaijan, to a teen mom sanctuary where trendy scrunchies are sewn –the new fall collection at Mercy House Global is a testimony of hope.
It is proof of what happens when we let hope rise.
Today, the new fall collection at Mercy House Global launches and this incredible line is our most global collection yet. I'm so proud of it –the makers and those who helped bring it to market.
From them.
For you.
Because of Him.