Driving from New Mexico to Texas, from our trip to the mountains a couple of weeks ago, I told my husband I didn't want to go home. It wasn't the usual "Oh, vacation is so much fun! Let's stay forever," it was more like, "I haven't thought about work once in the last 47 hours and this is the first deep breath I've taken in months."
With his eyes on the road, he let out a deep sigh and said, "Yeah, I'm not ready either. I don't want to crawl back under the heavy burden of Mercy House yet."
His word picture stunned me into silence. I immediately imagined a world map with the faces and names scattered in countries around the globe depending on us to do just that– go back to work to keep doing what God has asked us to do.
How could we know that ten years after I said yes to a blogging trip to Kenya, we would be working at the non-profit that was a response to that trip? I didn't know I would travel the world–anxiety in tow– or that I would carry a burden so heavy that some days I can barely breathe.
I'm hanging from a rope, friends.
Thankfully, that's not the same as being at the end of my rope (I've been there too, but I'm in a much healthier mental and spiritual mindset than I've been in for years).
I didn't know that some days (weeks, months?) would feel like I was in the pit of despair that David wrote "you have put me in the lowest pit, in the dark places, the depths."
Saying yes to a mountain so big and so scary has felt like a pit of uncertainty; it has magnified my inadequacy, amplified my fear. In obedience, I am living an uncomfortable, sometimes risky life. Many, many days, I feel like I'm hanging from a rope.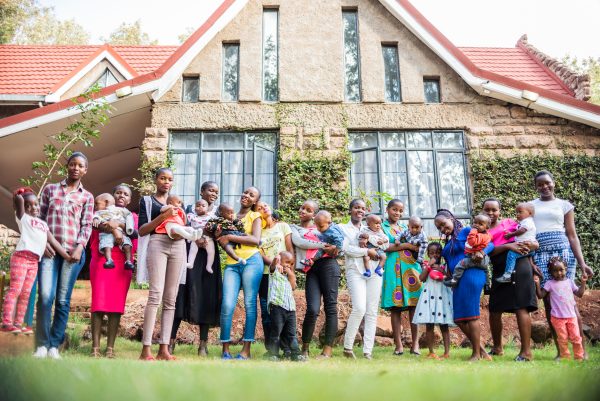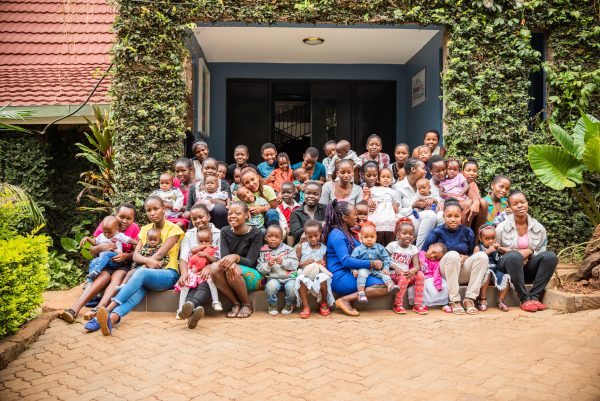 We've all probably heard of William Carey, known as the father of missions. His name and work is infamous. He is known for saying, "I will go down into the pit, if you will hold the ropes."
But I didn't know the name of the guy who he said it to –the guy holding the ropes, while he went into the pit.
Before leaving for India, Carey famously told Andrew Fuller, "I will go down into the pit, if you will hold the ropes." Fuller held the ropes by serving as president of the Baptist Mission Society, traveling all over, raising funds and preaching missions-related sermons. The missionaries in India could concentrate on their ministry in the field because they knew Fuller was advocating for them back home.
In His Sovereignty, some are born into opportunity and abundance in North American while others are born into generations of extreme poverty. God asks some of us to go into the pit to help them out; and He asks some of us to hold the rope that leads into the pit.
For ten years, you've been my Rope-holders and I can never thank you enough for reading in this space, for giving and shopping, encouraging me and empowering them.
In an act of obedience, I've found myself again hanging precariously, taking a risk to try something new. It's something that will not only raise needed funds to continue our maternity homes in Kenya, but we are believing it will educate consumers on why shopping Fair Trade matters, as well as introduce the life-changing work of Mercy House Global to new people across the USA. We are calling it Home for the Holidays. It's a webcast (or really a two hour program you can watch on your computer or TV) and we are asking (you) to sign up, invite your friends over to your house and watch the webcast together.
Every host, will receive a box with info to help them host the best night at home and it will include incredible limited edition Fair Trade product that you will want to have (trust me). Here's a sneak peek: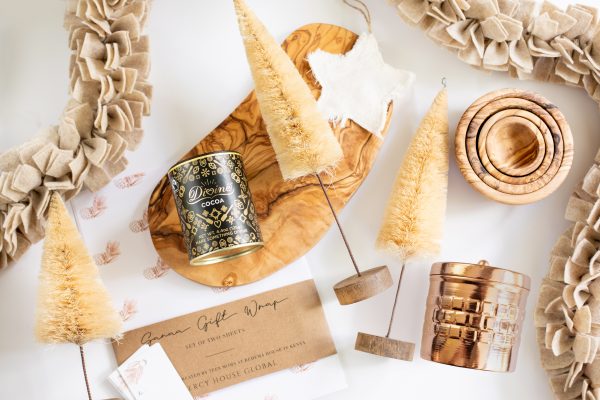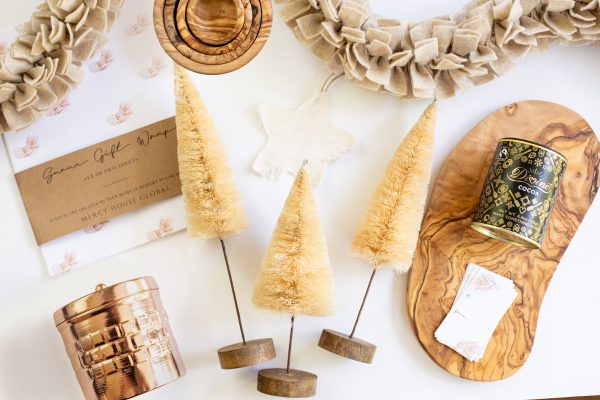 Friends like Ann Voskamp, The Nester, Shaun Groves, Jen Schmidt, and Maureen (our director from Kenya) will join me in participating in this unique, informative, inspiring and educational event.
[And something fun! If you sign up at the Tier 1 level, you will get an exclusive opportunity if you want it to have a thirty-minute one-on-one Skype call with Maureen and I to ask us anything–from how to start a non-profit to our biggest regrets and greatest dreams. I'm not a big deal, but she is and we are pretty fun to talk together!] There are other fun perks for hosts that you can read about here.
So, how about it Rope-holders?