"Poverty is like punishment for a crime you didn't commit."  — Eli Khamarov, writer.
I've met its prisoners–innocent children, oppressed women–and nothing has made me question God's Sovereignty more. I didn't get a choice to be born in North America's abundance any more than my friends' chose to live in a slum in a developing country.
It makes perfect sense: Our over-abundance in North America is a solution to the global poor's under-abundance.
I've grown to dislike the #blessed and it's overuse in America. We can really only call ourselves blessed if we share what we've been given. If we keep what we've been given to ourselves, aren't we really just #seflish?
One amazing way to do something simple and tangible is choosing to purchase with a purpose.
Fair Trade is life-changing. It assures that what we buy is being made in dignity and not slavery. I personally believe it answers some of the difficult questions that poverty brings. It's a practical way to do something. "The world is a dangerous place, not because of those who do evil, but because of those who look on and do nothing."  — Albert Einstein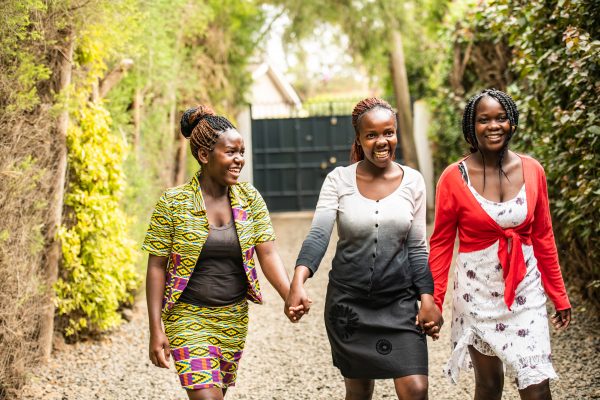 In honor of October being Fair Trade month, a few things:
Tomorrow, I get to do something special with five of my heroes. And you can watch it for free on Nov. 2! Learn more here. This event is a dream come true. It's our hope that it will educate and inspire shoppers to become a part of the fair trade movement and learn how purchasing with a purchase truly changes lives (ours included!)
Use this coupon code: FAIRTRADEMONTH to receive 20% off your entire purchase on fair trade product at the incredible Mercy House Global online store.
Become a part of this global story. It's easy!

Get fun mail every month by joining one of four Fair Trade Friday clubs
Sign up to host a Fair Trade Market at your house this holiday season (free!).
Participate in the Home for the Holidays Webcast that will introduce how fair trade purchases can change lives this holiday season.