OWhen I ducked my head and entered the small mud-walled home, I had two thoughts:
1. I have too much.
2. My kids need to see this.
I watched as the young mom made charcoal bricks from dirt and manure and placed them in the sun to dry. Later she left her eight-year-old son to watch his one-year-old baby sister, so she could go and sell the roasted corn she'd made over the charcoal to passers-by walking home from work.
I've always loved missions. I sat in rapt attention as a little girl, listening to missionaries tell stories at the annual Missions Convention our church hosted. My favorite memory was dressing up in clothes from different countries and tasting foods like baklava and curry. I remember driving home one evening telling my parents I wanted to be a missionary. My mom looked worried. My dad, thrilled.
I didn't understand my mom's reaction until I had kids of my own, now I completely get it.
As a teenager, I took mission trips with my youth group and then later with my youth pastor husband. I sort of lost my missions heart in the quest of the American Dream, and found it again when I traveled to Kenya in 2010.
I want my kids to love missions because I truly believe every Christian is called to love the world and its people. I want them to know the names of the poor and understand that the way we live isn't how everyone lives.
Seeing the world's normal changed how we parent and it made our home more global. But we don't have to get on a plane to introduce our kids to the world. Here are some practical things we can do right now: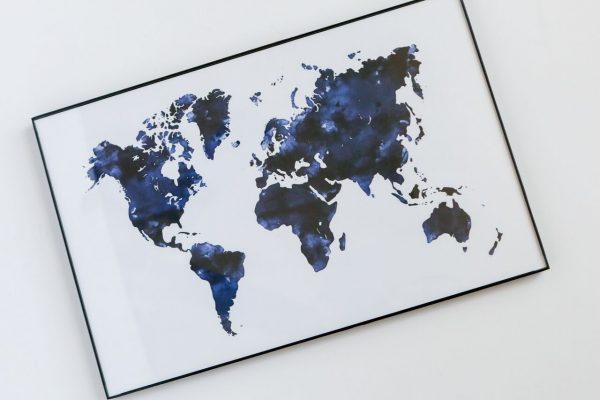 Incorporate the world into your dinnertime routine. Pick a country a week to learn about. (Here's a great book to begin with)
Eat foods from other countries. We call it adventure-eating and we love it.
Hang a world map in the bathroom. Set out a globe on the piano. Put out an atlas. Play with map puzzles. Show your kids your small spot on the map and just how big the world is.
Pray for unreached people groups (listen to this powerful podcast).
Read inspiring stories about people from different cultures. (My favorite book that we read to our kids.)
Get to know your neighbors
Get out of your comfort zone.
Research if there are refugees in your city and get to know them. Did you know that many refugees long for an American friend?
Host a foreign exchange student.
Pray for God to prepare your heart and your feet as you contemplate visiting another country or a needy part of your city as a family.
Call your local college and ask about international students. Many never see inside an American home.
Look for something to do where you are—serve at a soup kitchen, prepare hygiene bags to keep in your car if you see homeless people, have a garage sale or bake sale for a favorite charity.
Prepare your own parent heart: you might be raising a future missionary.