I ran into an old friend recently and after we hugged hello, she said, "How are things going? Any better?" I didn't know exactly which problem she was referring too which might explain life lately. "About the same," I replied with a weak smile and shrug.
"I'm ready for you to be out of this season," she said as kindly as possible. I nodded my head. How could I not agree with that sentiment?
But then I wondered if I really wanted to be the carefree, comfort-loving, problem-free me who didn't face challenges and obstacles as a result of obedience. Sure, it seemed like I had less problems back then, but I had a lot more emptiness and lack of purpose.
During a similar season of heavy spiritual warfare a few years ago, someone said to me, "Kristen, why are you surprised at the trials you're facing? There's a target on your back. You can't expect to follow Jesus into hard places and forget you're stepping onto a battlefield with arrows narrowly missing you at every turn."
I remember wincing at her words. We both knew I wasn't exactly soldier-material.
For decades, I sat on the sidelines. Religion was a soft comfortable cushion that protected me from the hard unpleasantness of life, while changing its place and shape to suit my convenience. When I traded comfort for obedience, things got uncomfortable quickly. But boredom was replaced with purpose and joy for unhappiness.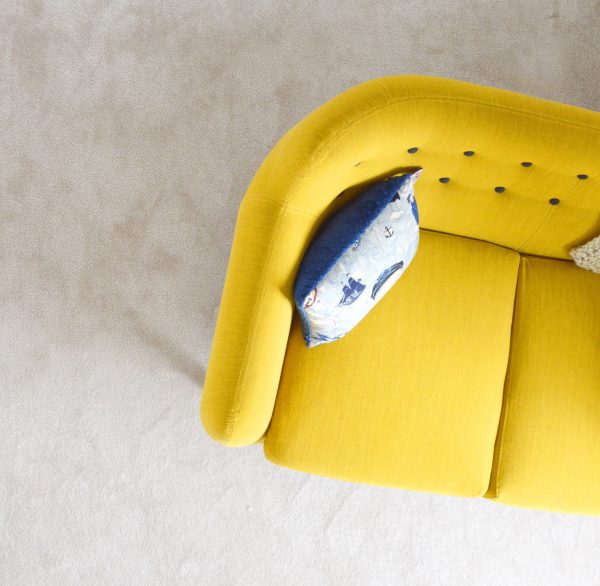 It took my friend's words to remind me of the spiritual battle. We cannot accept the offer of salvation without also accepting the demand of the Gospel. I'm so challenged by these words:
Jesus never concealed the fact that his religion included a demand as well as an offer. Indeed, the demand was as total as the offer was free. If he offered men his salvation, he also demanded their submission. He gave no encouragement whatever to thoughtless applicants for discipleship. He brought no pressure to bear on any inquirer. He sent irresponsible enthusiasts away empty. Luke tells of three men who either volunteered, or were invited, to follow Jesus; but no one passed the Lord's test. The rich young ruler, too, moral, earnest and attractive, who wanted eternal life on his own terms, went away sorrowful, with his riches intact but with neither life nor Christ as his possession…

The Christian landscape is strewn with the wreckage of derelict, half built towers—the ruins of those who began to build and were unable to finish. For thousands of people still ignore Christ's warning and undertake to follow him without first pausing to reflect on the cost of doing so. The result is the great scandal of Christendom today, so called "nominal Christianity." In countries to which Christian civilization has spread, large numbers of people have covered themselves with a decent, but thin, veneer of Christianity. They have allowed themselves to become somewhat involved, enough to be respectable but not enough to be uncomfortable. Their religion is a great, soft cushion. It protects them from the hard unpleasantness of life, while changing its place and shape to suit their convenience. No wonder the cynics speak of hypocrites in the church and dismiss religion as escapism…The message of Jesus was very different. He never lowered his standards or modified his conditions to make his call more readily acceptable. He asked his first disciples, and he has asked every disciple since, to give him their thoughtful and total commitment. Nothing less than this will do," John Stott, Basic Christianity.
Friends, if you're like me, the last thing you want on your backs is a target in the middle of a battlefield. Because, yeah, arrows. But when we consider the alternative of wearing only a thin veneer of Christianity, it leaves us unsatisfied, longing for more. We can't accept the offer of forgiveness and eternal life without also acknowledging and responding to the demand for obedience.
Put on your armor, and fight for something eternal.