I will never forget the first time I met a girl who didn't know her birth date. It completely shocked me.
I was in Kenya visiting Rehema House, the maternity homes that Mercy House Global funds and I was chatting with one of the teen moms and I asked her old she was. She said, "I don't know."
I was confused. How could someone not know their age?
"When is your birthday?" I asked, thinking I could help her do the math.
I don't know that either. Her words, the longing in them, broke my heart.
Now, every month in Kenya, we have a big birthday party, complete with cake and singing for all the babies and girls born that month (we estimate those we don't know).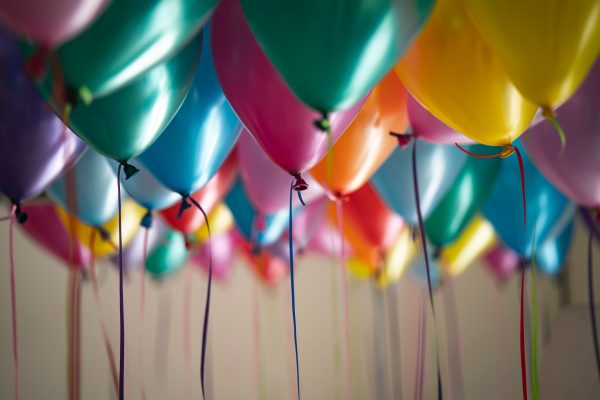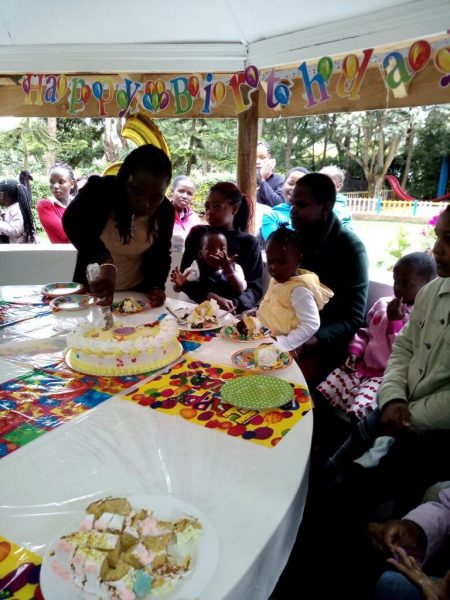 The more people I've met living in extreme poverty, the more I've learned this is common. There are people around the globe who don't know their days of birth. They are too busy trying to survive each day.
As we begin a new year full of hope and promise, we want to celebrate Mercy House Global's 10th birthday and we want to honor the countless lives that have never celebrated their special days!
We are amazed at this milestone and we owe every victory to Jesus.
Birthdays are a way we acknowledge those we know and love and we celebrate them being alive! Everyone has a birthday—it's something the entire world has in common. Everyone wants to feel special, known and loved on their birthday—also universal.
We want to invite you to do something special for someone else on your birthday. We want YOU to host a Facebook Fundraiser on your birthday and raise $100 for Mercy House Global. We are hoping to have EVERY day of the year covered. Everyone who does this will receive a very special, unique and exclusive gift from us!

>> Two weeks before your birthday, look for a message from Facebook in your newsfeed inviting you to create a fundraiser for your birthday.
>> Your friends will get a notification to support your cause + celebrate with you!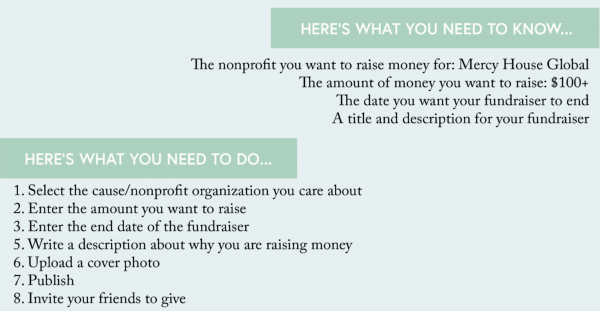 Are you in? Let us know so we can make sure all 365 days are covered!
Thank you for joining us in celebrating the 10th year of Mercy House Global and birthdays around the world!