When I first met Judy four years ago, she scared me. All 92 pounds of her.
Maybe you remember that day? I was in Kenya and we were visiting a new group of street women who were meeting at a Catholic Church for showers and a meal twice a week because they were homeless. It was the day I learned about the black market that stole babies from sleeping street mothers. We were desperate to help them so we partnered with the nuns to provide sewing lessons for the two women in the group who could read.
That group became Street Hope.
I've written a lot about this miraculous group the past couple of years–the little miracle felt hearts that changed their lives, how they have moved into homes, and what happened when they spent their first night in a hotel this past December.
Judy was high the day I met her. It's common for those who live on the streets to numb their hunger pains by sniffing glue. She was loud and brash. Last year, Judy stood on one foot to show me that she was sober. Her brashness has turned to joy. She's still loud and we wouldn't want that to change. She recently said, "Since I joined Street Hope, I have been loved so much and now I'm considered a human being."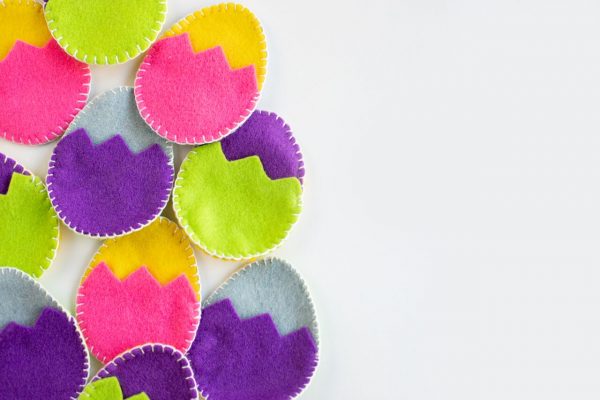 It's crazy to think that felt can change the world, but it is. We have thousands and thousands of little felt eggs, hand sewn by the women of Street Hope and we are hoping hundreds of shoppers and dozens of churches will make this Easter one that empowers impoverished women in Jesus name. What better way to celebrate His Resurrection?
Not too long ago, I saw the rows and rows of plastic Easter "fillers" being sold for us to put in our kids Easter baskets and I wondered if maybe–just maybe– we could raise an army of conscious shoppers and church-goers to help fill baskets with felt eggs that change the word for these precious women?
What if instead of filling up our kids and our homes with nonsense stuff, we took the opportunity to fill these women with hope and opportunity? Not only are these felt eggs reusable and adorable, they are life-changing for women like Judy.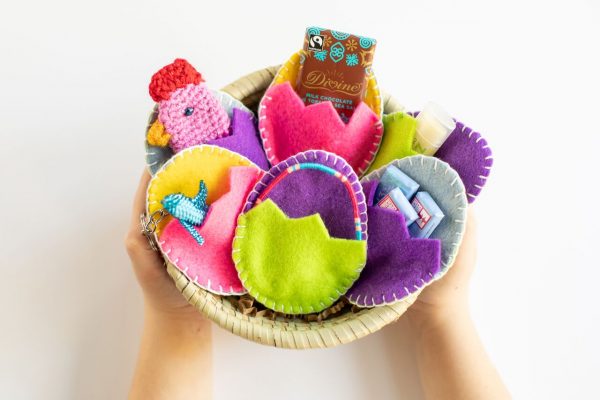 I know we haven't even celebrated Valentine's Day and I hate to go all Hobby Lobby on you and try to sell you Easter stuff when you've still got Christmas tree needles in your carpet. But, this is an egg-cellent opportunity for you to help us spread the word to schools and churches about these life-changing felt eggs. We are getting a crack on it! (see what I did there?) Would you tag your pastor, children's pastor, send this post to your friends and teachers, will you help us change the world for precious women like Judy?