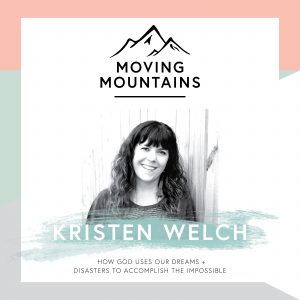 Abraham was old. Elijah was suicidal. Joseph was abused. Job went bankrupt. Moses had a speech problem. Gideon was afraid. Samson was a womanizer. Rahab was a prostitute. The Samaritan woman was divorced (five times). Noah was a drunk. Jeremiah was young. Jacob was a cheater. David was a murderer. Jonah ran from God. Naomi was a widow. Peter denied Christ three times. Martha worried about everything. Zacchaeus was small and money hungry. The disciples fell asleep while praying. Paul was a Pharisee who persecuted Christians before becoming one." -Pastor and author, Jarrid Wilson
[click below to listen to my new podcast episode]
Believe me, God isn't asking us at to do something we know how to do. He isn't counting on our expertise or perfection. He is betting on our inadequacies and weaknesses.
I have no idea how we will continue to empower women globally at Mercy House. It's enough to make me cry and beg and worry because I don't know how to do this. Remember, I don't even know how to get all my laundry done. But I think it's okay because I'm not supposed to know the how—I know the Who.
Unfortunately, there are other mountains that show up in our lives that we would never choose. They aren't dreams or longings. They are life-and-death obstacles that require every ounce of strength and determination we can muster.
I've lived in some disaster zones in my lifetime. Disasters change us. They scare us and remind us of life's uncertainty and unpredictability. They force us to either flounder on our own understanding or find Jesus in the aftermath.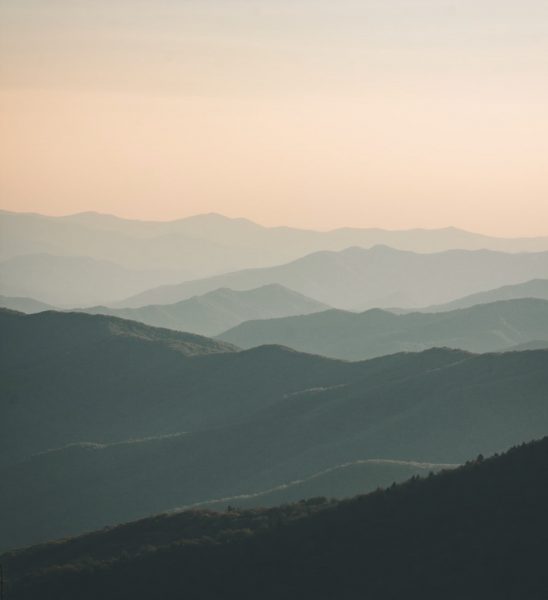 While I was visiting my parents on a college break, a devastating tornado hit their Dallas suburban home and nearly destroyed it. I will never forget the destructive wind that drove us to our faces as we belly crawled through the house in the dark in the middle of the night looking for one another. As long as I live, I will never forget my parents laying on top of me in protection from the flying debris swirling around us. The storm killed a neighbor and destroyed our neighborhood. It was terrifying. We lived in a disaster zone for months afterward while the Red Cross delivered food to those who were cleaning up and rebuilding. We shopped for clothes to wear at the local high school gym where people had donated needed items. It was humbling and hard.
Other storms and hurricanes have blown my way. In 2017, my family endured Hurricane Harvey. We helplessly watched the floodwaters rise for days in our hometown of Houston and spent the weeks afterward mucking out houses of friends and strangers with crews from our church. We turned our nonprofit into a relief area where we collected items for storm victims. We witnessed the beautiful community that often arises following a storm. We celebrated with friends as they rebuilt their lives and homes.
I've had other seasons of devastation in my life as well. We don't ask for disasters in our lives. Well, generally, I don't. One time, my young husband stood on the front porch because the tornado sirens were going off and he wanted to see if he could spot one. I was in the fetal position in the empty bathtub with a mattress over my head, screaming, "You're going to die!"
In my case, I feel as if many of my dreams have led to some of the biggest disasters in my life.  One thing I know with certainty is that dreams and disasters make room for the divine. I don't know what kind of mountain you are facing today—an enormous dream, an impossible disaster, or maybe a dose of both. But I do know that our motivation for wanting the mountains moved matters. If we want God to do the impossible so that he will be glorified, we are standing on ground that can be moved.
We also must remember that if Jesus doesn't move the mountain or perform the miracle, he is still good. We praise him when he does the impossible, and we praise him when he does not. We are really talking about faith in action.
Likely, there's a mountain or two in sight. What kind of mountain are you facing? Is it a crazy, afraid-to-say-it-aloud, God-sized dream? If so, define it. Say it out loud.
Or are you staring down an uncertain, scary obstacle that showed up on your path and you don't even know where to begin?
Maybe you are like me, and right now, today, it's both: a beautiful journey I want to take and a broken one that I don't. While they are certainly different challenges, I'm taking the same approach to both kinds of impossibilities. I'm starting with my heart.
Proverbs 23:7 says, "For as he thinks in his heart, so is he." Long before we take a first step, we make a decision in our hearts. It's the birthplace of dreams and determination.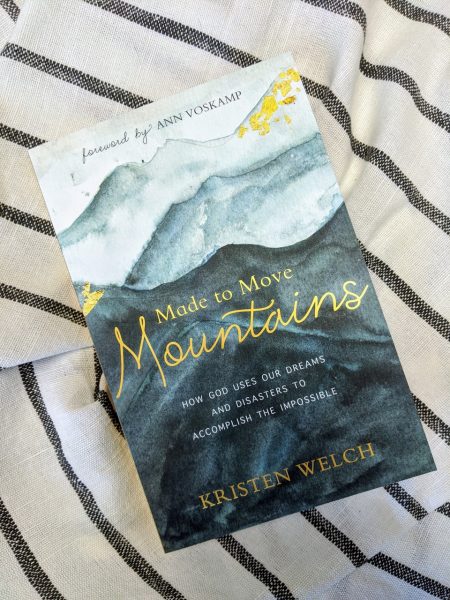 Podcast: Play in new window | Download
Subscribe: Android | Email | Google Podcasts | RSS