The first week of August, two unique emails landed in my inbox on the same day.
One was from a church in Houston, who worked with Syrian refugees, asking if we had any work for them at Mercy House Global. The other, from a friend named Millie, who had worked and lived among refugees in Austin for eight years. She told me she was now living in Houston and asked "Did I know any middle-eastern refugees she could teach candle-making to?"
Two months before, my family was a part of a team who welcomed a beautiful family of six fleeing from Syria at the Houston airport and our lives quickly became entangled with theirs. My trips into the refugee community in Houston turned weekly—more out of longing than necessity because simply put, I'd fallen in love with my Syrian friends.
God doesn't always show up so clearly in my inbox, but when He does, He makes it really obvious. The emails opened the door wide for a new project at Mercy House Global. Before long, we started purchasing hundreds of candles every week and are producing thousands!
I've never been on a mountain like this before.
My life had become so routine and well—very "Christian." I work at a faith-based non-profit, I am surrounded by believers in every area of my life and I couldn't ignore this invitation to stand in the kitchens of Muslim women, shoulder to shoulder, making candles. It offered me a rare opportunity to carry His light into their homes by showing them how to make lights that will brighten homes across the USA.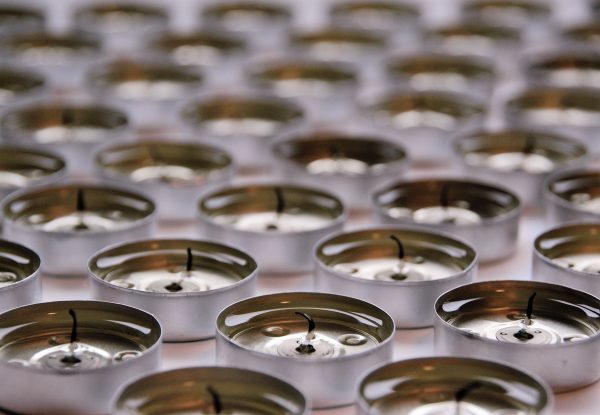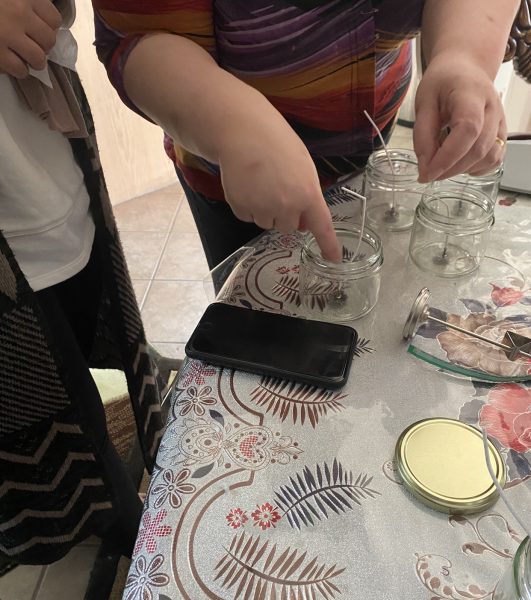 It was appealing in a way I can't describe. They had a need and well, so did I. Together, God has forged friendships we both desperately needed. Simply, it's changing my life and it's giving me all the perspective I need to face mountains I don't want to climb. I confessed to someone recently that Fridays have saved me.
That's the wild and crazy thing about doing the next right thing; about saying yes, taking that first step—God shows up. He has the most incredible way of making us so glad we follow wherever He leads. Yes, these women in needs are provided with dignified jobs through Mercy House Global. But God is also using this mountain to shine a light in some of the dark corners of my life.
On one of those visits, after many months, something unexpected happened. I sat knee-to-knee with the father of the family, a 60-year old former chef who cooked for the crown prince of Saudi Arabia for five years, and we talked about God and religion for half an hour.  At the end, we were still miles apart, but somehow closer, and I told him that no matter how our beliefs differed, I would keep showing up every Friday. He kissed me on the head and said, "A million welcomes, my sister."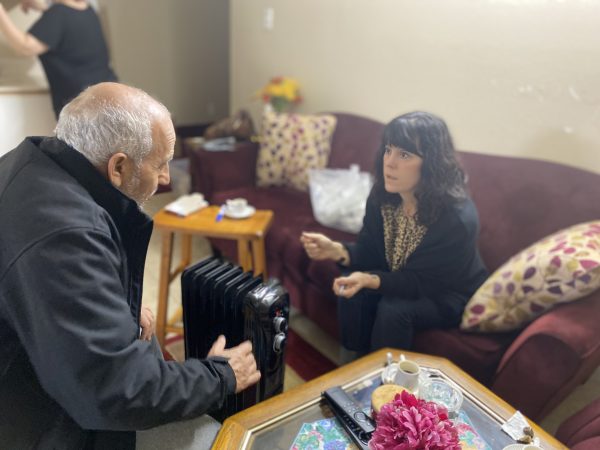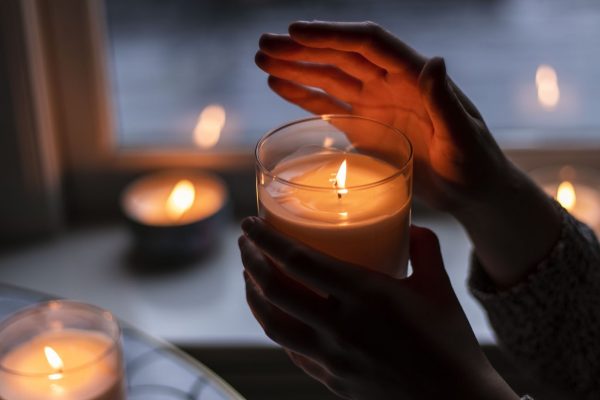 My family of five has grown especially close to his. His daughter and wife make candles for Mercy House Global and they insist on feeding us incredible food. Over Christmas, they invited us over for dinner and had prepared a feast of middle-eastern food. We stayed for six hours and ate and talked (with the help of Google translate), played Legos, my husband fixed their car and we laughed a lot. They even made a gorgeous cake to celebrate our 25th wedding anniversary.
I've never been on a mountain like this before.
It is foreign and I don't know where each step will lead, but I know God is here. He simply wants us to take a step in the direction He leads. More than once, I've thought—I could have missed this. I could have been so caught up in my own life that I missed the opportunity to be a part of theirs. AW Tozer said, "God is looking for those with whom he can do the impossible—what a pity that we plan only the things that we can do by ourselves."
On Fridays, my car smells like heaven, burdened with boxes of candles. I'm still amazed that God is using something like a candle to illuminate my next right step and knowing these candles will light up your home and fill your kitchen with their sweet scent, I can't help but see the connection between all of us.
Today, they are lighting the path of the mountain I'm climbing. Stay tuned for part two of this story . . .
When you pre-order my new book, (now on sale!) you'll receive more than $30 in freebies–including one of these refugee-made candles (not available anywhere else) for FREE to use with a FREE Lent Ebook, along with a FREE $10 coupon to use at Mercy House Global.