A few years ago, I wrote a book called Raising Grateful Kids in an Entitled World. I wrote it as a result of my normal daily life radically changing by the world's normal. My global perspective was permanently altered and that changed everything, including my parenting.
Maybe you are feeling like your normal has radically changed in the past week. I know mine has. I think we all can agree the future feels pretty uncertain right now.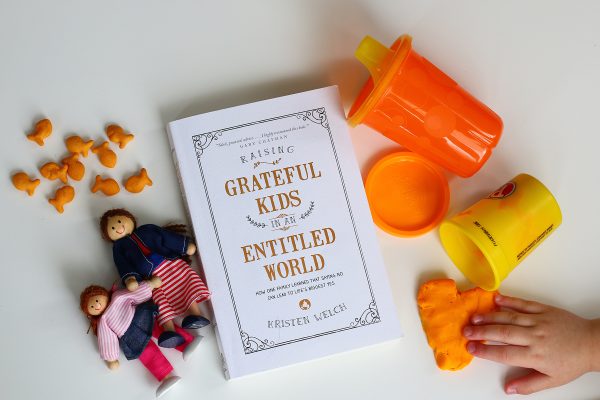 It's likely that we are all experiencing some form of disappointment from the global crisis we've been swept up in. I was having a pity party moment about some of our canceled plans, when I received an email from my dear Maureen in Kenya, who runs the maternity homes supported by Mercy House Global.
I had emailed her and asked how life in Kenya had changed in the past week. She said Coronavirus is less likely to kill poor people than hunger. Working from home is for the rich. People have to work to eat. How do you self-quarantine in a one-room shack? How do you buy water to wash your hands when you already don't have enough money for food? We are believing God for a miracle.
Her sober words quickly changed my attitude and offered me a needed perspective. I was immediately grateful for my house that offered plenty of space for these homebound days, for dinner on the stove and the opportunity to work from home and so much more.
Perspective changes everything. It is the fertile ground where gratitude grows.
When I wrote this book, I also created a resource called Global Family Kits as a way to connect North American families with the global poor. The kits feature 4 countries with 6 "family nights" that offer stories, games, recipes, facts, photos and maps. The resource is kid-friendly and eye-opening.
And it might be just what we need to get through the next 24 days.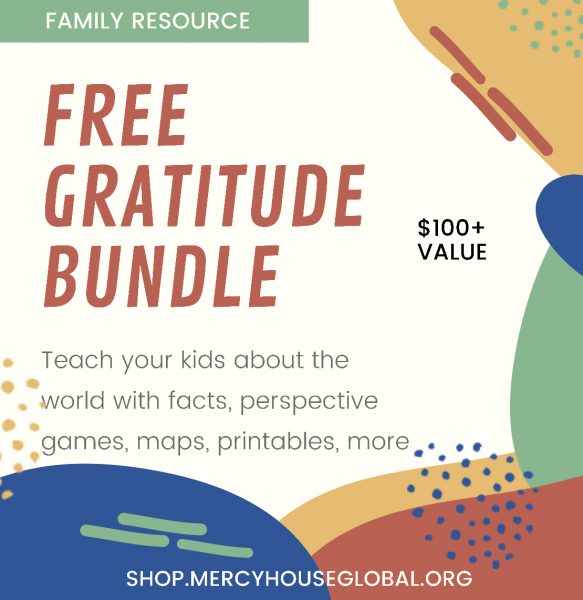 And at Mercy House Global, we've taken this resource, along with a Quick Guide to Gratitude, a journal for parents to process leading their families and gathered it into a digital FREE Gratitude Bundle. These resources were originally valued at $100 and today, they are not only free, but after you download them, the first 300 people will receive a coupon to get a FREE gratitude bracelet, made by our teen moms in Kenya, with purchase in the Mercy House Global online store (while supplies last).
We have an unlimited supply of this FREE digital resource, that would be perfect for family nights, homeschool, online group discussion and more so please share it with your friends and family. We all need a little more gratitude to get through the next month.