I recorded this episode before the world was hit by an unprecedented pandemic, but I think with all our kids home for the foreseeable future, the timing is perfect.
Click below to listen to my latest podcast episode.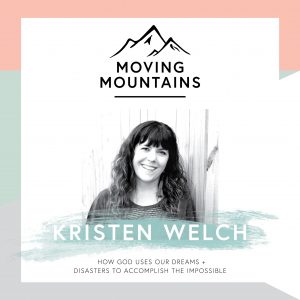 Excerpt: "Mom, you've been talking a lot about climbing mountains lately. You're writing a whole book about it. Maybe you should actually climb one?"
Everyone laughed at my youngest's challenge, including me—nervously. Let's just say I'm not the athlete in the family. I could hear the teasing in my youngest daughter's words, but mostly I heard the dare to do more than walk up hills.
She reminded me of her big sister, Madison, who was between high school graduation and college. She was still our child but also a budding adult. There was a new tension between us as she prepared to leave home. We both knew it would never be the same. Honestly, I thought that summer would be filled with beautiful, meaningful memories, but instead there was a lot of arguing and pushing against each other.
I texted a desperate question to my friend, who had already launched three strong-willed daughters into college and adulthood: "Is this normal?!"
She reassured me that the last summer home is hard and good and, well, there's a reason you are ready for them to leave the nest when they finally do. "Yes, it's normal."
I wept at her words that made me feel better about my expectations for a "perfect" last summer together. So when my kids challenged me to find a cliff, I appeased them by signing up our family for a 5K. They were shocked and excited! They giggled when I downloaded the app Couch to 5K, but when I crossed the finish line totally out of breath, they were there waiting for me to put the medal around my neck. (I didn't make them run at my pace.) They understood that for me this race wasn't about setting records; it was about finishing. It was also about accepting their challenge to do something physically demanding. We've run two more since! Of course, I found it ironic that they didn't realize how often parenting felt like climbing a mammoth mountain rather than completely a community race.
If you are a parent, you know exactly what I mean. Every stage and phase presents unique challenges that we usually aren't ready for and that can drive us to our knees. Ask a mom who hasn't slept in a year or one who is standing toe-to-toe with a strong-willed child. The parent-child relationship is a paradox like no other because some of our best, most profound mountaintop experiences are with our kids.
Let me step in mom-to-mom or parent-to-parent and give you a tiny bit of advice…
Click to listen.
Podcast: Play in new window | Download
Subscribe: Android | Email | Google Podcasts | RSS