I was sitting in my hammock chair this week, in the middle of the day, desperate for some fresh air. I hit play on an audio message from Maureen, my precious friend, and the Director of our maternity homes in Kenya.
Tears fell down my cheeks as I listened to her appeal and powerful explanation of how the global crisis is affecting Kenya and other developing and third world countries. For ten years, we have worked to empower and sustain marginalized women. Millions of people live in the margins–with just enough for today and maybe tomorrow. When a global crisis like this hits, it's the people on the edge who are pushed over first.
I have included the transcript and audio below. Please take a minute to listen and consider supporting Mercy House Global.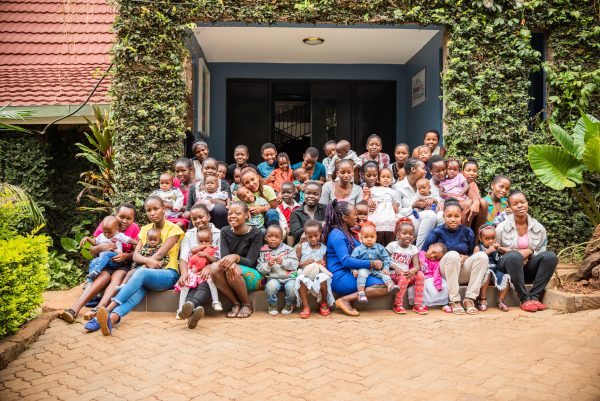 Hello Friends,

Hope you are doing well and keeping safe.

COVID-19 feels like world war 3; people are keeping their guard up and fighting hard to survive.   

For our country Kenya, which is a developing nation, adhering to the laid down guidelines by the government has become a preserve to the minority who are rich and wealthy; them that can afford clean running water, disinfectants, mouth masks and sanitizers to curb the spread of the virus.

The greater majority living in the slums and streets have zero chills towards the spread of this dreaded disease. People in the slums live on hand to mouth. In order to survive, they have to step out and look for casual jobs, open their small businesses where they sell vegetables, food among other stuff. Their deplorable living conditions by far has meant that access to safe clean water and hygienic conditions is a mirage. Something that can never be achieved. They don't see the sense in following the government directive of staying indoors to curb the spread. This to them only translates to spending days and nights without food and basic amenities. During one of the broadcasts, one woman lamented that it is better for and her family to die because of the disease rather than succumb to hunger. She vowed to go out in search of food for her kids.

Friends, my beloved friends, the threat the world faces is real and common but our needs seem different. While some of us complain boredom due to necessary quarantine and isolation, some complain that they being denied their source of survival. I am grateful that I can afford hand sanitizers, clean running water, masks and above all a roof over my head where I can self-quarantine together with my family. My heart though aches for the many people living the slums and streets of Kenya who are oblivious of the dangers they are posing because of lack. It's so hurting……

Thank you for the sacrifices you have made in providing an opportunity to our girls and babies, as well as jobs for women in the slums. The women are counting themselves lucky that they don't have to worry because of lack of basic necessities and are also trying to adhere to the government instructions.  This has been made possible due to your selflessness in committing to ensuring that they have jobs and a source of income. Our girls and their babies are also fine and doing very well. Thanks for helping in taking care of their needs.

Thank you for supporting us for 10years and ensuring that we don't lack.

GOD BLESS YOU AS YOU CONTINUE TO KEEP SAFE. Friends, as we wash our hands, sanitize, stay at home and quarantine, lets always pose and remember those who can't do this because of poverty. They have to make hard choices between this pandemic; the virus and hunger. How I pray that God will answer all our prayers. How I pray that God will come through for all of us and the entire universe. I know we have a loving Father, a faithful God. One who is very good. So, good. One who will never leave us nor forsake us despite the circumstance. Because he holds the whole world in his hands. May he help us to replace our fear with faith. May he calm the storm ahead of us and the mountains we are facing during this season. 

Thank you so much for always LOVING MERCY with us, for loving us, through your giving, through prayers, through encouragement, volunteering and subscribing to the Fair Trade Friday club. I LOVE YOU SO MUCH. GOD BLESS YOU.
Podcast: Play in new window | Download
Subscribe: Android | Email | Google Podcasts | RSS