Friends, this is my last podcast episode for the "season." I'm taking a break this summer and I hope you'll tune in for more this episodes this fall.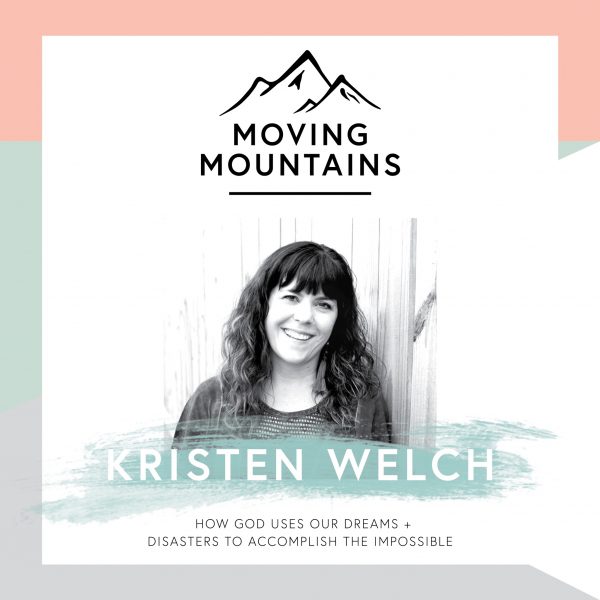 Here's an expert:
Today, you might not be okay. You might be looking at a scary diagnosis, experiencing a financial disaster, or struggling with a wayward child. You might be facing a mountain of sadness or impossibility. You might be walking through a valley of despair. You might not even know why you aren't okay.
At these moments, we do everything we can think of to resolve the struggle in our souls. And life sort of feels like quicksand—the harder we struggle, the deeper we sink. The days are dark and lonely, and our souls are crushed by the heaviness of despair. On these days, sometimes I see how easy my life appears in the eyes of those who live such difficult ones, and I push away my pain out of guilt. While I admit that I've made my life harder in an effort to ease the burden of their lives, I also confess that I get weary in well doing. There are many days I'm not okay.
But one thing can refresh and renew and save our souls, and that is the Word of God. Yet often it's the last place we turn. It seems crazy to think a book with words can be the answer, but God's Word is alive, and it cuts to the broken places and heals what we cannot. Our situation or struggle may not dissolve overnight, but we can find solace and comfort in the words he's given us.
The Lord is my shepherd, I shall not want.
he leads me beside still waters;
He leads me in right paths
Even though I walk through the darkest valley,
for you are with me;
Click the play button below to hear the entire episode.
Podcast: Play in new window | Download
Subscribe: Android | Email | Google Podcasts | RSS