Looking back on this challenging year, one word sums up 2020 for my family: disappointment. It was the year we canceled everything: school, church, camps, summer jobs, eating in restaurants, even weekly trips to Target. Today, we are still feeling the impact of this difficult season.
As a parent, I have felt completely helpless in helping my children process their loss. I can't stop the waves of discouragement. My kids are in various seasons of life, from college to junior high, but we have all been affected by COVID-19. While we each handled it uniquely, there has been a mutually shared grief.
Dr. Curt Thompson says, "Grief is our emotional inflammatory response to loss. It is interpersonal neurobiological event with which we react when we are deprived of something-anything-to which we have a significant emotional attachment, to which we have ascribed salient meaning. It could be a relationship. An object. An event or experience. A job, a title, a savings account, an expectation or hope."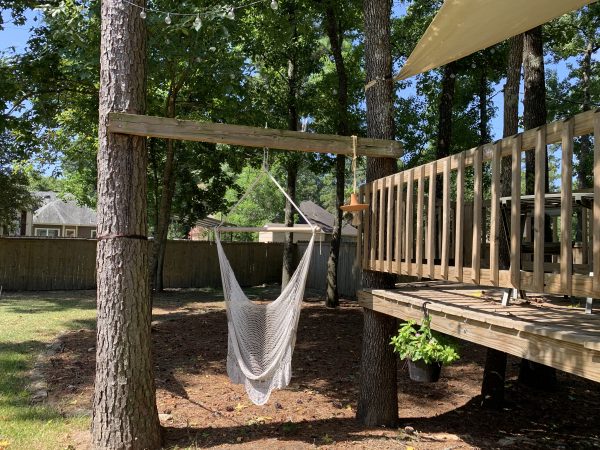 On one particularly hard day this summer, when we passed the meltdown baton back and forth at my house, I sat in my hammock chair outside and just cried. I wept for my children's disappointment that I couldn't prevent.
One of my kids found me and asked why I was sad. I was honest. "I wish I could make all this better…like I used to when you were little." Big tears dripped off my daughter's chin and we hugged and then we both found a quiet place to weep alone. But together.
God is teaching my family the ministry of disappointment. Through Mercy House Global, He has taught us the ministry of perspective. Both are life lessons that can be learned simultaneously. Maybe your family is learning it too. Here's what I've discovered:
It's okay to feel sad. We all know that life can be disappointing. I think as parents in this culture of entitlement, we tend to rush and try to alleviate the pain of lost expectations. 2020 has made that impossible. It's okay for us, for our kids, to feel sad. It's a great way to teach and remind them that Jesus is with us in our sadness.
Gratitude helps, but we still need to grieve. I've written a lot about gratitude and I'm a firm believer that it makes everything better. But God has really shown me that gratitude is not a substitute for grief. We need to journey through our loss or we will only postpone our grief.
We aren't alone in our disappointment. There's never been a time in our lifetime where we have collectively faced so much disappointment. Yes, it's unique and we experience the outcome individually. But in a way, we really are in this together.
If I didn't believe this, I wouldn't have hope. And hope is what we cling to in the face of loss. No, we won't get camp back or the lost school year or cancelled theater shows, but we can trust that God will somehow restore joy in the face of sorrow.
I don't know what kind of disappointments you're walking through this year, but I urge you to encourage your kids to face the losses left in their wake. God doesn't waste anything, even our disappointments.